Installation Requirements
Please ensure that your computer has satisfied these requirements, if your computer is under the standard, you may not experience deepin prefectly:
CPU: Intel Pentium IV 2GHz or higher
Memory: more than 2G RAM, 4G or higher is recommended
Disk: more than 10 GB free disk space
Besides, you need to burn a CD and a CD writer. If you don't have these devices, you can visit Deepin website to download ISO file and create boot disk.
Installation Process
Usually the computer will boot from hard disk, so before you can install system from CD, you should enter BIOS settings to set CD as the first boot entry.
For desktop computer, press Delete key, and for notebook, press F2, F10 or F12 key to enter BIOS settings.
You can finish the installation process in just a cup of tea's time.
1、Put Deepin OS's CD into the CD drive.
2、Boot and set the CD as the first boot entry.
3、Enter the installation interface and choose the language you want to install.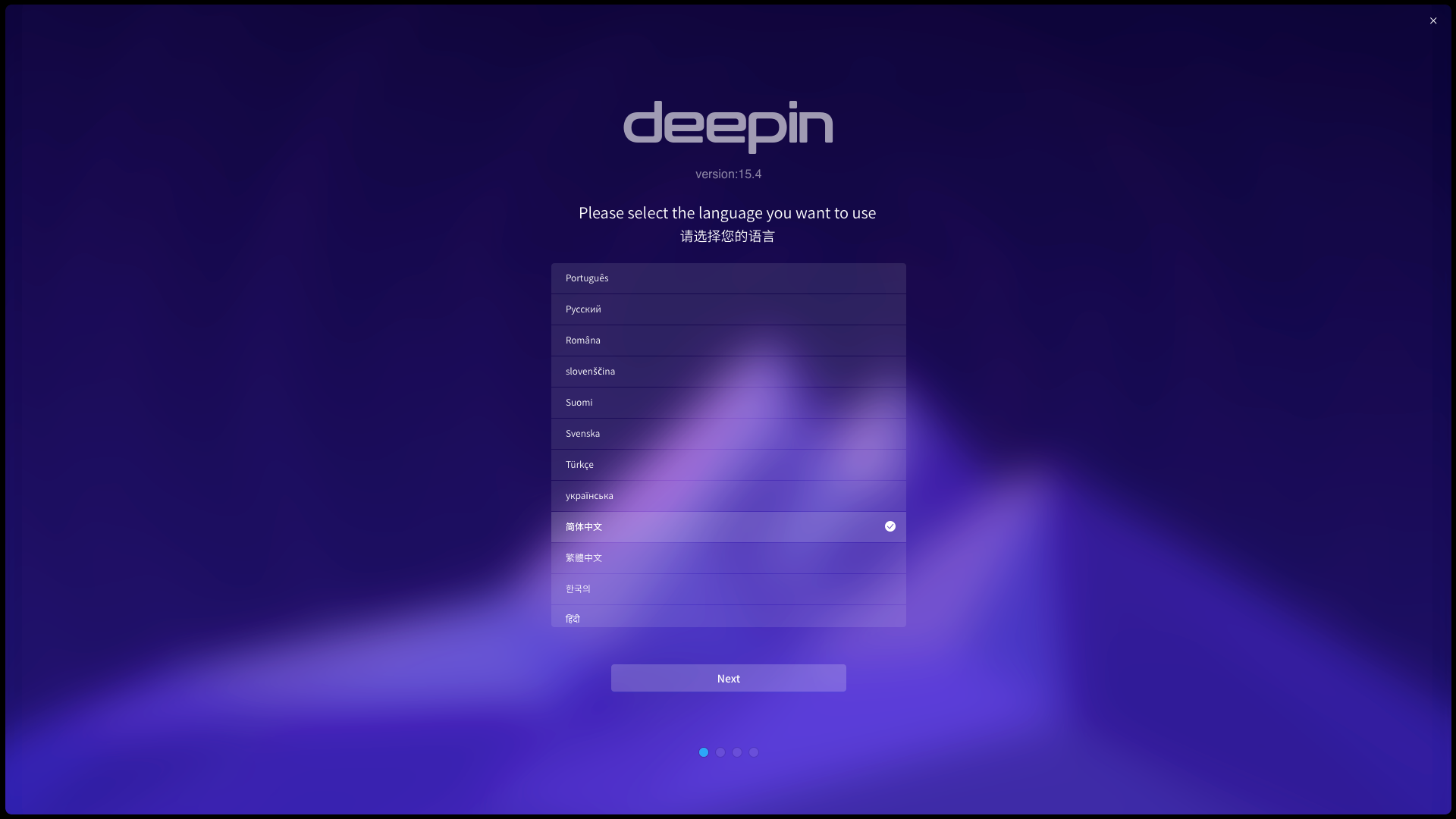 4、Enter the account settings, input system username and password.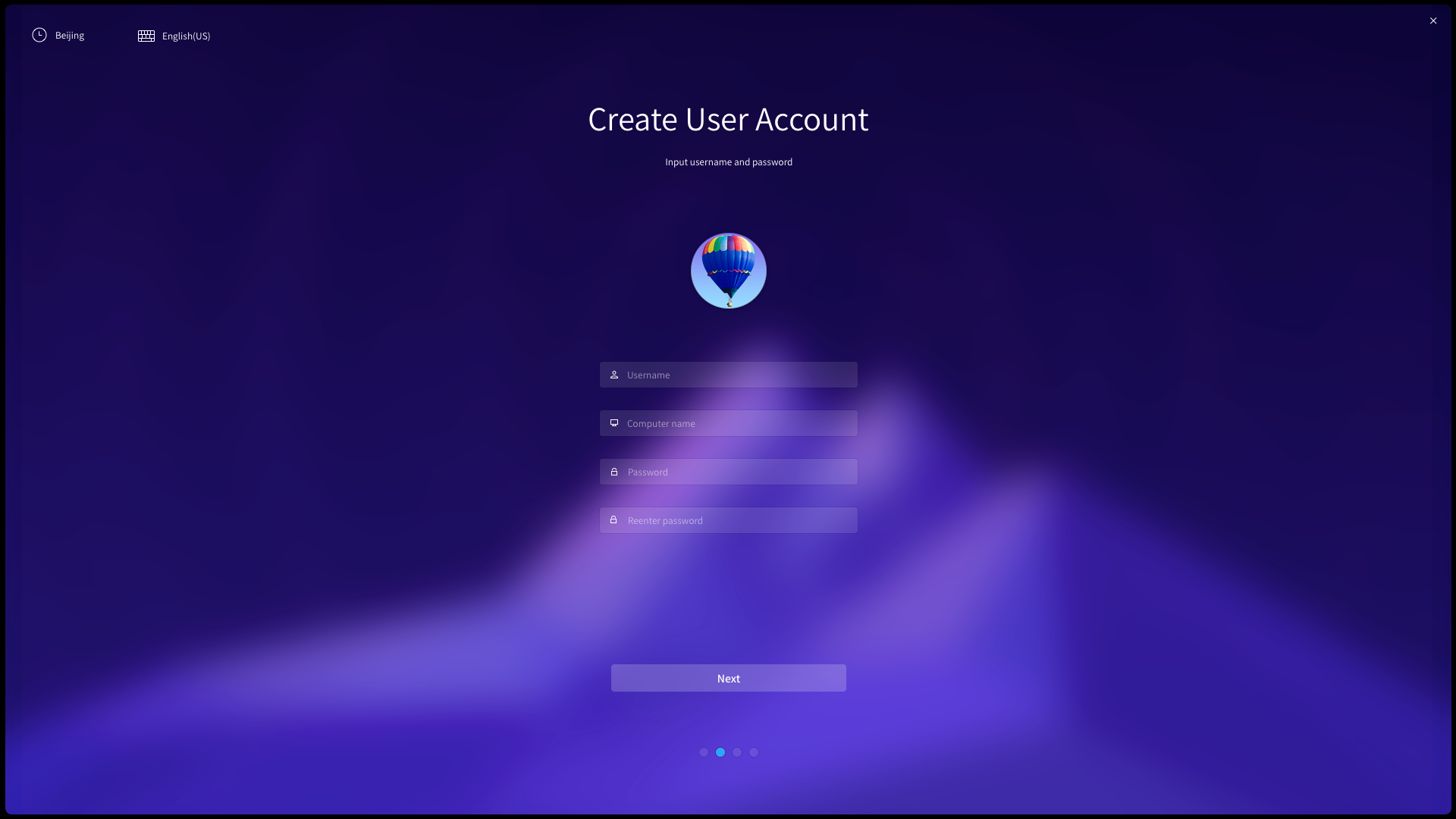 5、Click Next.
6、Choose format, mountpoint and allocate disk space, etc.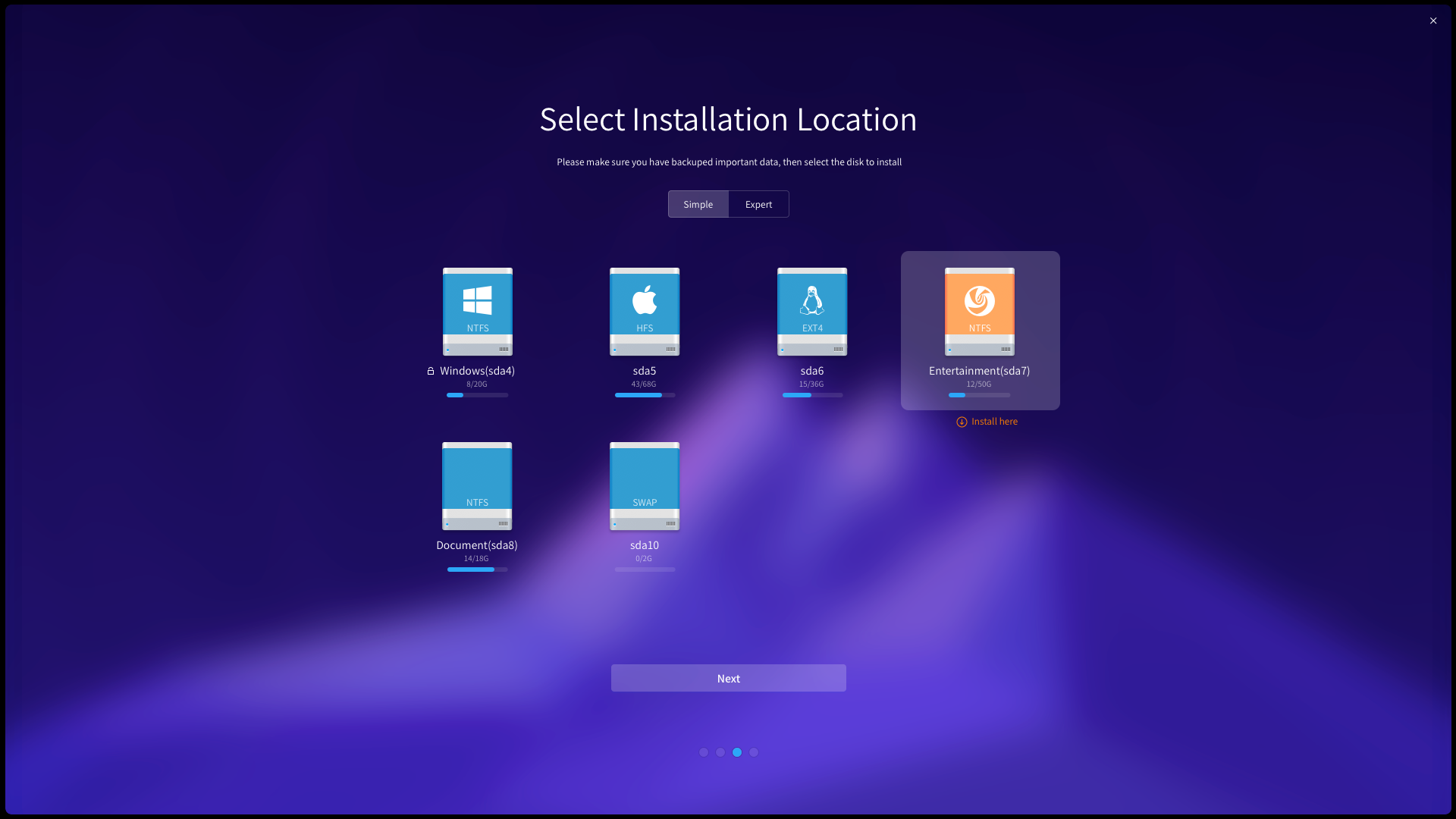 | | | | |
| --- | --- | --- | --- |
| Mountpoint | Name | Filesystem | Size |
| / | root (required) | EXT4(recommend) | more than 10G |
| /home | home (recommend) | EXT4(recommend) | more than 10G |
| swap | swap(optional) | None | Not set 4G memory should get 2G size, memory more than 4G can ignore |
7、Click Install.
8、In the popup confirm window, click OK.
9、The installation process will start automatically.
Video Demo