It has been a week since we released the Deepin2014 Alpha. During the interactive time, we have collected many feedbacks from our users. What they discussed most was the icon style. On account of our users, we chose to replace the original icon with the flat-style icon.
Based on the users-oriented services of our company, we decided to accept your advices. Therefore, our members from design group made their effort to wrap up the new change in the shortest time. A set of flat Deepin icons are as follow: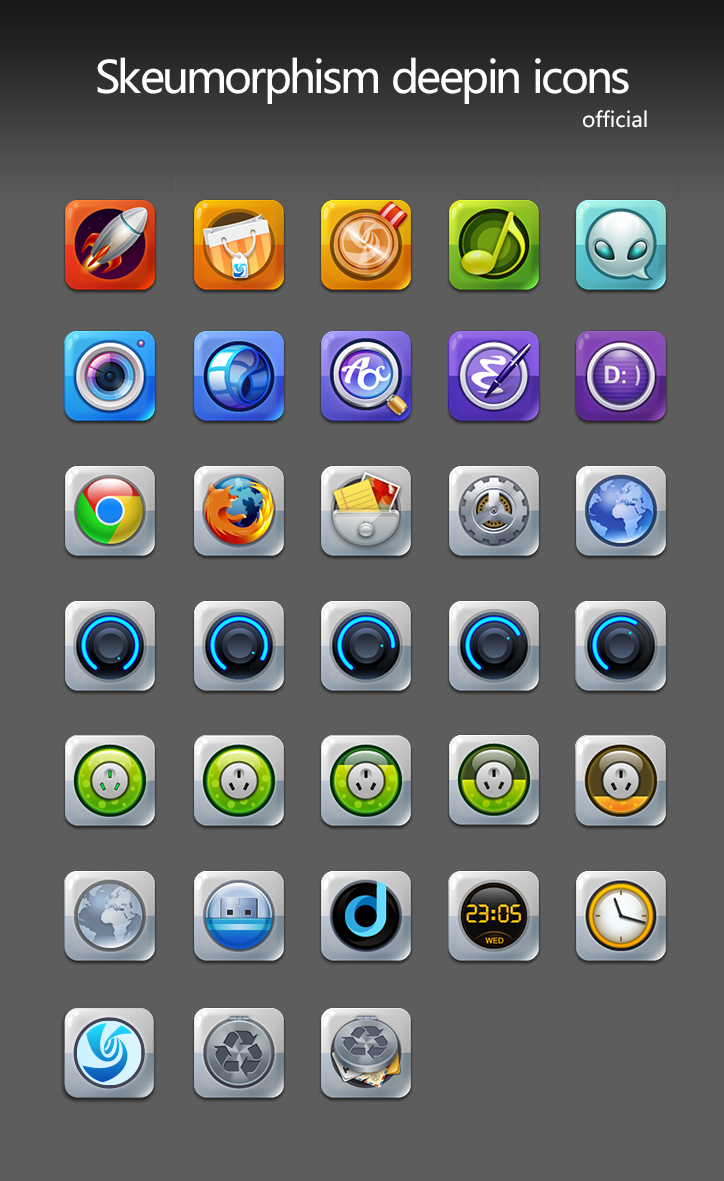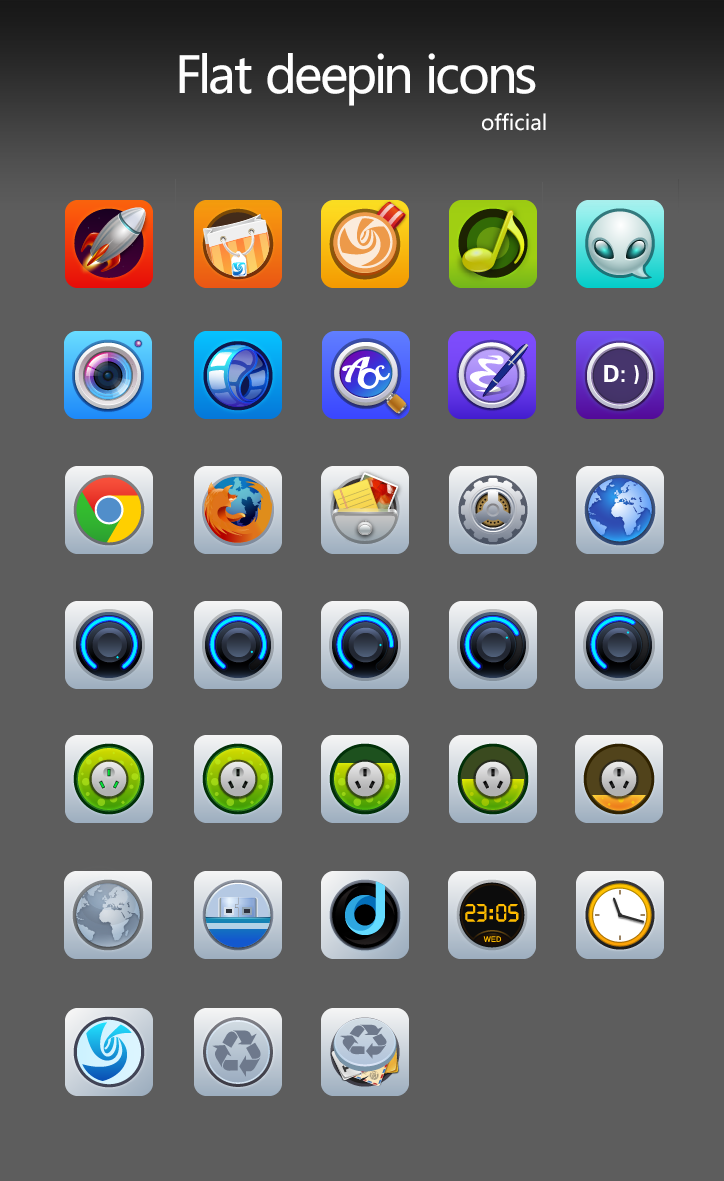 It's just the pre-view version only to be displayed as primary revision. The final version of the icon design will be revealed in the formal Deepin2014 Beta, which will be released on May 15. We hope the new design can spark more feedbacks from our users.
Dear users, please share your favorite icon styles with us without hesitation. Anyway, there is no doubt that your precious suggestions will be taken into our considerations.