Established in 2011, Wuhan Deepin Technology Co., Ltd. (hereinafter referred to as Deepin Technology) is a commercial company focused on the R&D and service of Linux-based Chinese operating system.
As the leading research and development team of operating systems in China, Deepin Technology aims to provide safe, reliable, beautiful and easy to use Chinese operating system and open source solutions. There are many professionals in system research and development, industry custom, internationalization, porting and adaptation, interaction design, support service and training, which can meet a wide range of needs to operating system products from different users and application scenarios.
As the creator of Chinese operating system ecology, Deepin Technology not only built close working relationships with chip, computer, middleware, database and other manufacturers, but also jointly developed lots of applications for Chinese users with Kingsoft, NetEase, Crossover and other companies. Its operating system product has been widely used in the government, finance, communication,education and other fields.
Deepin Operating System provides 30 different language versions and more than 70 mirror sites upgrade service across six continents with a download of more than 40 million times by 2015. In the ranking of global open source operating system, Deepin Operating System long-term keeps be in the Top 20 and also is the Chinese operating system product with highest ranking.
In future, Deepin Technology will continue to adhere to the open source and innovative spirit; take the opportunity of autonomous, controllable and replaceable operating system to be the major vendor in Chinese market within three years; and become the major vendor with an international influence in five years.

About deepin Project
deepin is a Linux distribution committed to providing elegant, user-friendly, safe and stable experience for users all over the world. It not only integrates and configures the best open-source products, but also develops a series of applications for daily use, such as Deepin Store, Deepin Screenshot, Deepin Music, Deepin Movie and so on, among which Deepin Desktop Environment and Deepin Control Center are based on Qt technology. deepin focuses on user-friendly experience and beautiful design, so it's easy to install and use for most users and can well replace Windows for work and entertainment.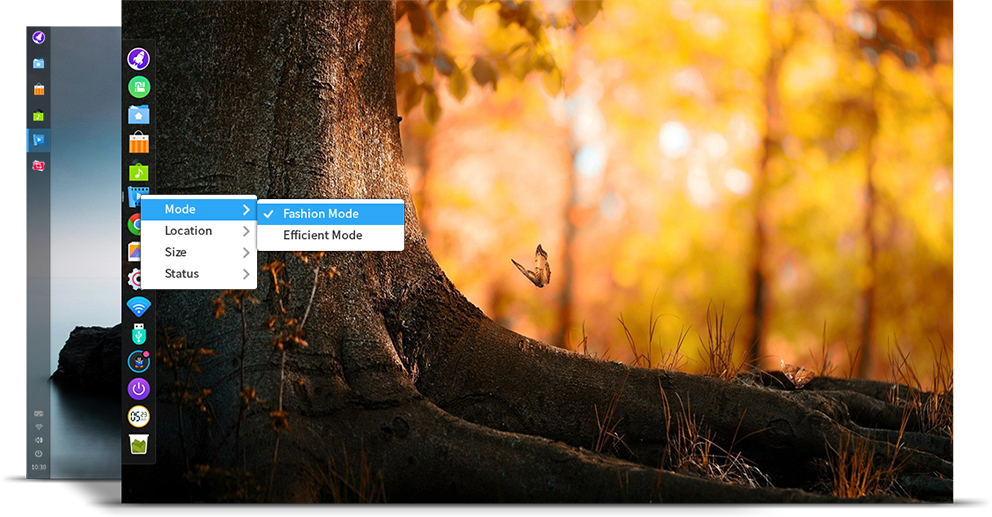 Formerly known as Hiweed Linux, deepin can be dated back to 2004. It is the first localization distribution based on Debian in China. Hiweed Linux was renamed to deepin in 2008 and got business investment in 2011 to build a team focusing on desktop Linux distribution with more than tens of staff. deepin cooperated with Sogou, WPS, Maxthon and other partners in multiple aspects to build an ecological system based on Linux. Meanwhile, we strive to resolve compatibility problems due to porting software from Windows to Linux, so that users can smoothly move to the open and safe Linux platform.
deepin is free for personal users and free of any virus or Trojan. For government and enterprise users, deepin greatly reduces the maintenance cost and expenses of purchasing protection software with security assurance and no backdoor trouble due to the open and controllable codes.
deepin has developed rapidly in recent years. It is used by users from more than 40 countries and regions around the world, with tens of millions of downloads, and ranks No.1 on Distrowatch amongst Chinese Linux distributions.
We welcome you to try deepin in both the workplace and daily life. As the only team focusing on desktop operating system in China, we believe it will bring you an entirely different experience!