The topic might seem a bit outdated since Deepin Software Center 3.0 has been
released for almost a year now. However, it is still necessary to give it a brief introduction because there are few articles written in English about it. Below are some of the highlights of the third major version of Deepin Software Center.
1. Weekly recommends from Deepin Software Center can keep you informed of interesting and useful apps. New applications are included from time to time.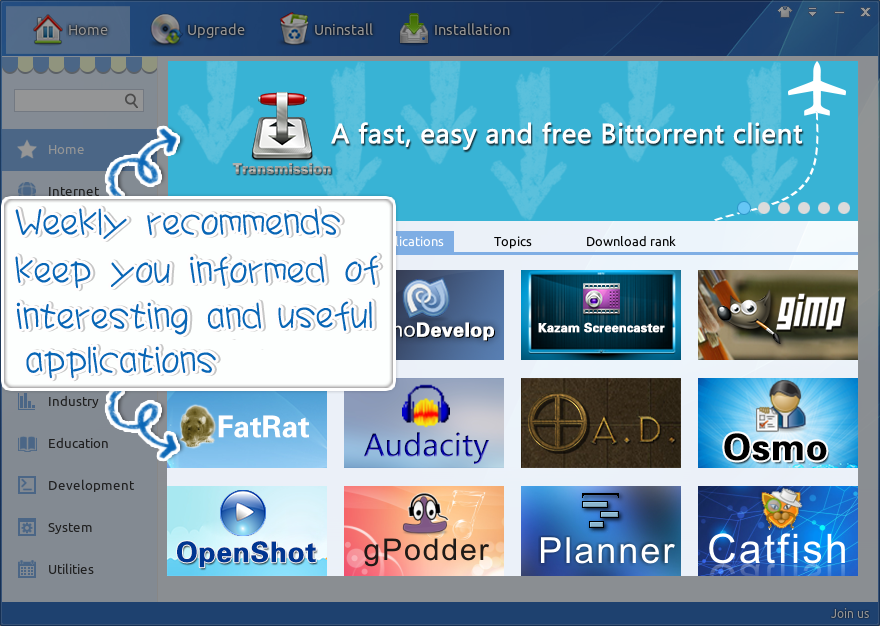 2. The categories are manually selected instead of using the applications' default recommended categories. What you see in Deepin Software Center is fine-grained categorization done by the Linux Deepin team.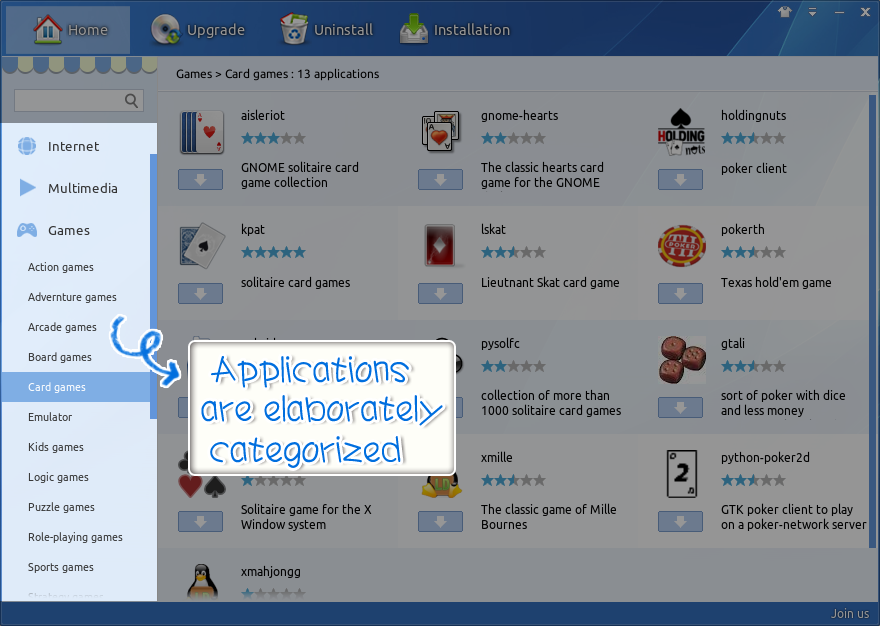 3. With Deepin Software Center 3.0, you are able to use your own favorite picture as its skin. This is made possible by the implementation of Deepin UI, a set of graphical user interface library. Linux Deepin's applications all make use of Deepin UI and come with skinnable and elegant interface.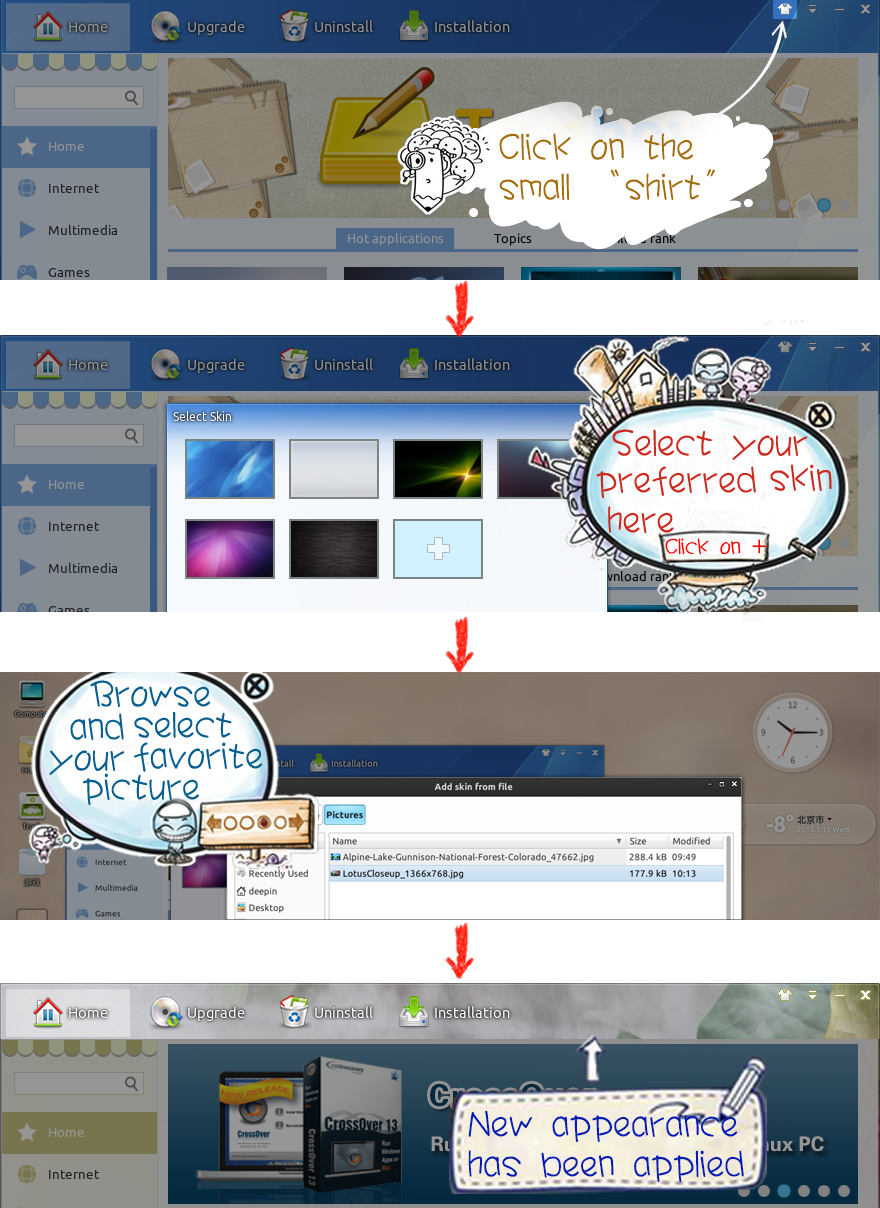 4. Crucial components of Linux Deepin are protected by the new Deepin Software
Center. Malicious behavior towards packages will be prevented to
ensure your system's security. Performance and stability are also enhanced for the new version.
5. A message will show up when there are updates for packages. You'll also be
prompted when the installation or uninstall of an application has finished.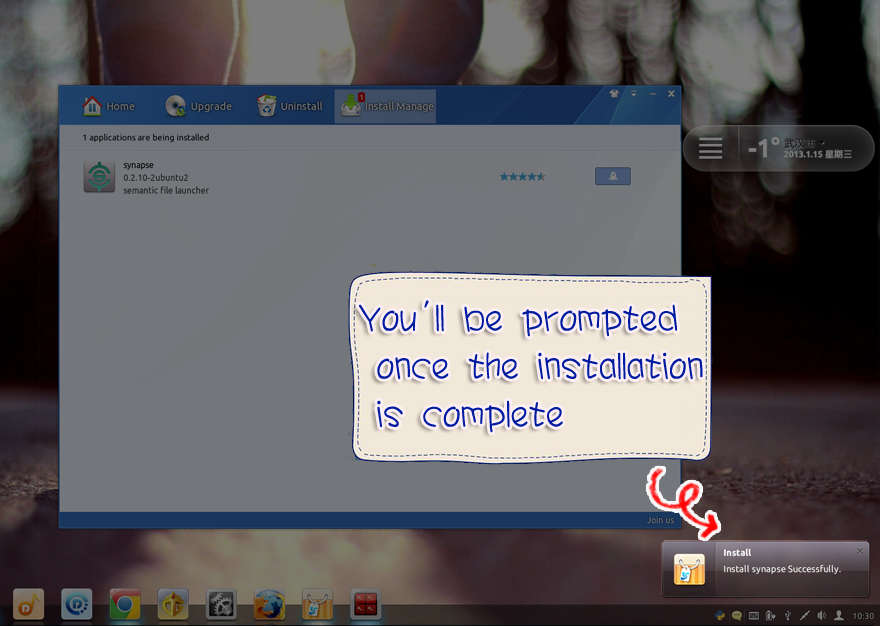 Note: in the new version of Deepin Software Center, you may have noticed that there
are no prompts for password when installing a new application or managing your
installed applications. The background D-Bus service is configured to run with
root privileges. You do not need to worry about security since the service itself cannot do dangerous tasks like deleting a file or opening a file manager etc. And It is only for downloading packages from Linux Deepin's official repositories. Your system is safe as long as our repositories are clean (and of course we are making sure our repositories are always clean).