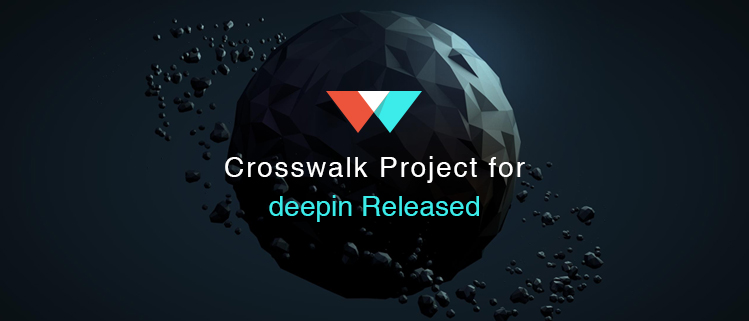 Today, we are happy to announce that Crosswalk Project for deepin Released.
Crosswalk Project is an open source HTML 5 engine based on Blink/Chromium kernel founded by Intel Open Source Technology Center. It improves the experience by comprehensive innovation and optimization, and can help developers quickly build cross-platform Web applications. The detailed properties are as follows:
Takes Blink/Chromium as the core
Syncs codes with the upstream for about 6 weeks to fast iterate and use the latest Web properties/optimization as soon as possible
Each platform is integrated and optimized by the project and the community members
Supports Apache Codova (optional) and extends the Web platform function
There are a variety of mechanisms for extension, making applications closer to all running platforms
Currently supports the following several major platforms (Android, iOS, Windows and Linux)
There are more than 6,000 applications based on Crosswalk Project on the market, including many applications with 10 million download. Since the beginning, Crosswalk Project maintains close cooperation with Deepin Technology. Now, many popular Crosswalk Project applications have been added in Deepin Store.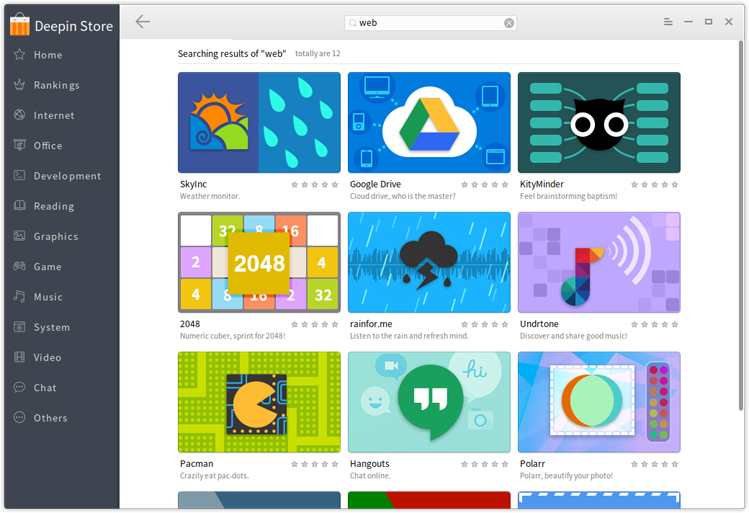 At present, application's cross platform is the basic requirement of current application development, while Crosswalk Project adheres to the congenital advantage of strong cross platform, can nearly migrate existing Web applications into the current major platforms on the market without cost. Meanwhile, the development of applications based on Crosswalk Project is relatively simple with rich function and API interface to meet the demand of major application development, which undoubtedly have great advantages on enhancing the development efficiency and cost saving.
At present, Deepin Technology and Intel have formed an important cooperative relationship. They will contribute to the migration of existing Web applications to Linux platform, which will greatly improve the diversity of applications and the experience on Linux platform.
Due to the increasingly complex market environment and the demand to rapidly develop applications, Crosswalk will certainly become the even better choice for developers.