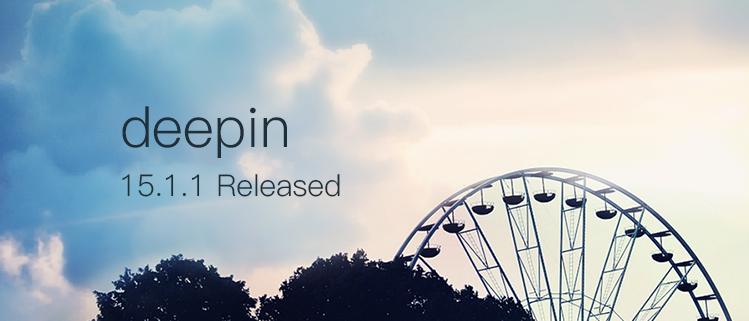 Recently, some boot issues occurred due to our last updates. Really sorry for that, and now we got the solution. Please try to reinstall the system with our latest 15.1.1 image.
Meanwhile, the following issues were fixed in this edition:
The issue that files on desktop can not be displayed normally.
The issue that Launcher froze while running.
The issue that Smart hide was invalid.
Mirrors Download
Official Downloads:
64bit: click to download (MD5 hash: 583a31ccf9fb41670d71645444c2bed7)
32bit: click to download (MD5 hash: 17daf60ec6c1e5da8ff76a3bfdb9c94d)
Other downloads (Synchronizing):
Sourceforge, MEGA, Baidu Yun, Community ISO Repository
How to Get
You can select one of the following ways to update as needed:
Reinstall the system: You can reinstall according to Deepin Installation Tutorial
Update the system: If your system is deepin 15, you can update to the latest edition through Control Center→System Information.
More importantly, really sorry for the issues caused by recent system updates.
We will carefully draw lessons from the past, and will push each update with a more rigorous and responsible attitude, wish to have your continuous support and supervision.