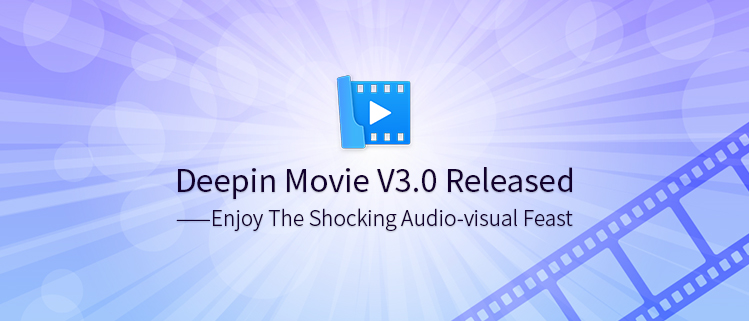 Deepin Movie is a beautiful and easy to use video player developed by Deepin Technology Team. It focuses on playing local video, supports streaming media play, channel and track switching, subtitles loading, black and white themes mini mode, burst screenshot and other functions.
As the pre-installed video player, Deepin Movie V3.0 is rewritten based on the previous version and its back-end uses MPV. The interface has also been newly designed, and further improved in start speed and play operations.
Black and White Themes, Minimalist Display
Black theme is used in Deepin Movie by default with minimalist design. Button layout is optimized to focus on play area, and you can also switch to a white theme.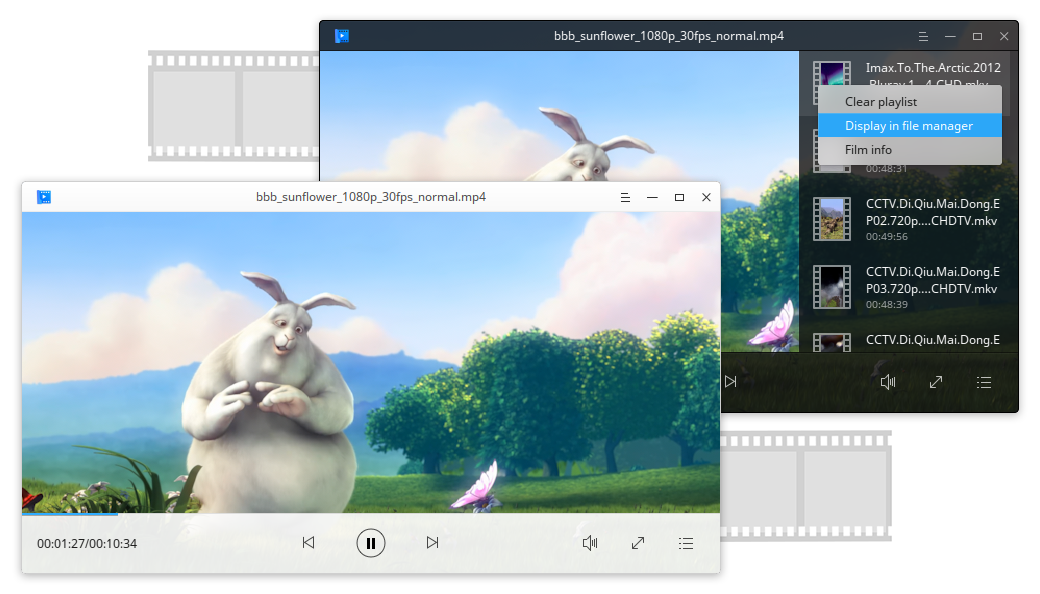 Several Play Modes, Freely Customize
Deepin Movie supports order play, shuffle play, single play, single loop and list loop. You can also customize the play settings by needs.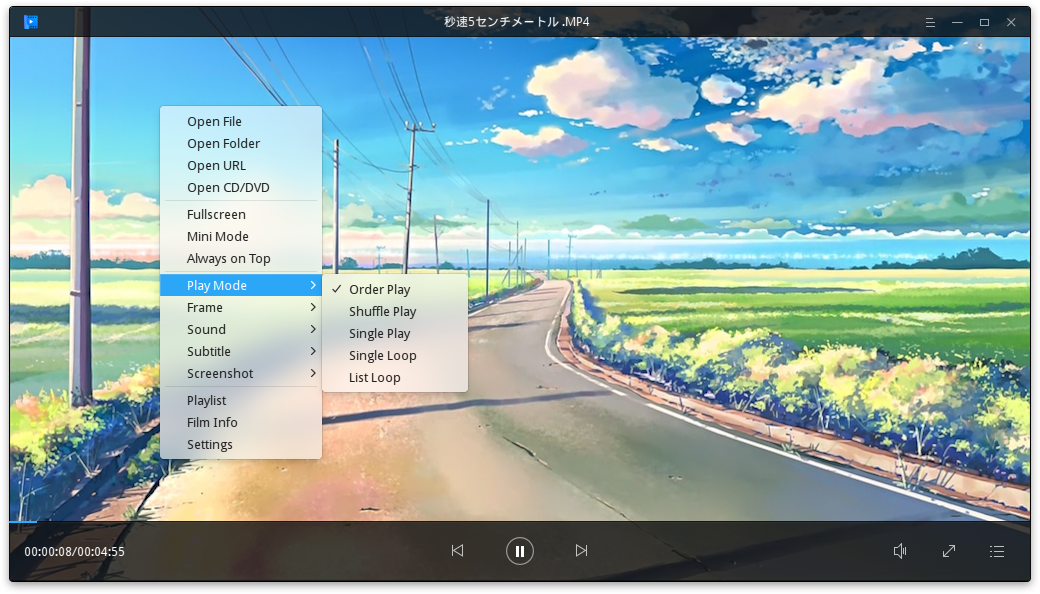 Frame Selection, Different Perspectives
Deepin Movie supports to switch between fullscreen and mini mode, adjust and rotate the frame, freely drag and drop the play window by your needs.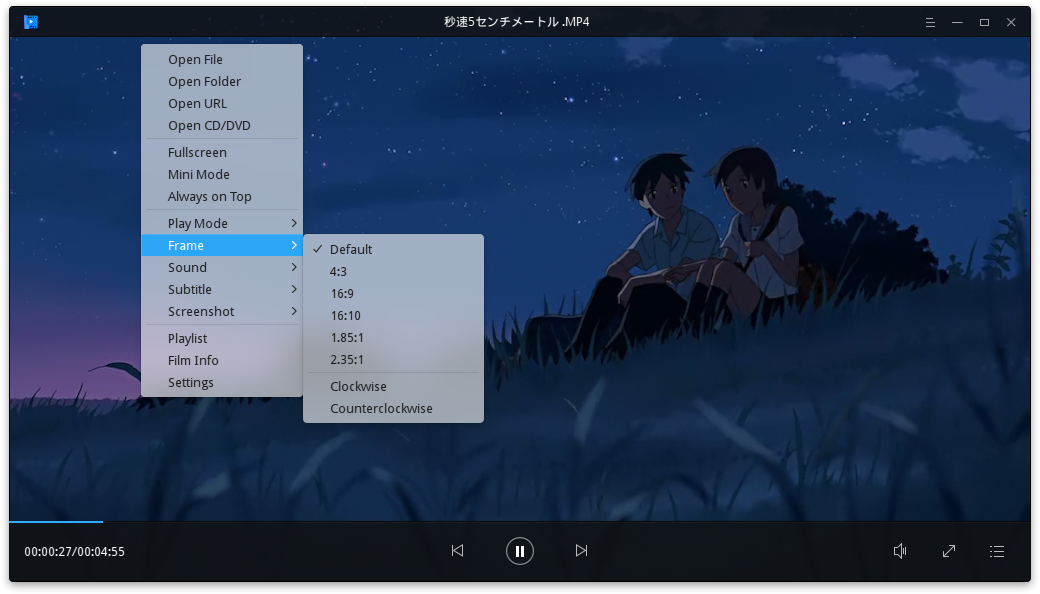 Channel Switch, Track Selection
Deepin Movie supports to switch between stereo, left channel and right channel. When there are several tracks, you can switch between them to enjoy the film watching experience.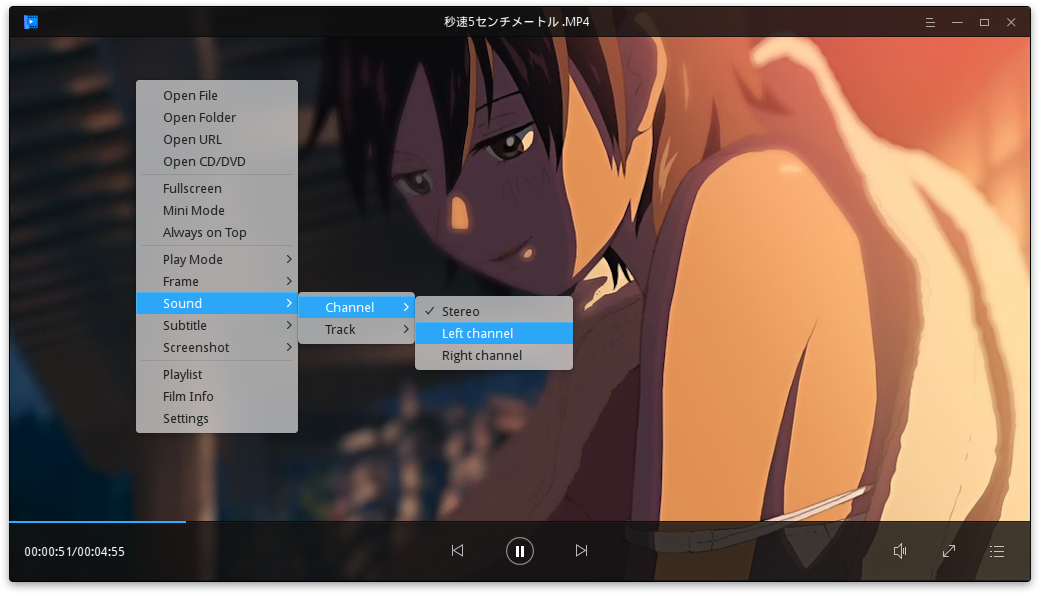 Smart Match, Subtitle Sync
Deepin Movie Supports to online search subtitle, load subtitle, select subtitle, hide subtitle and select coding. The matched subtitle will be auto synced in the file by Online Search.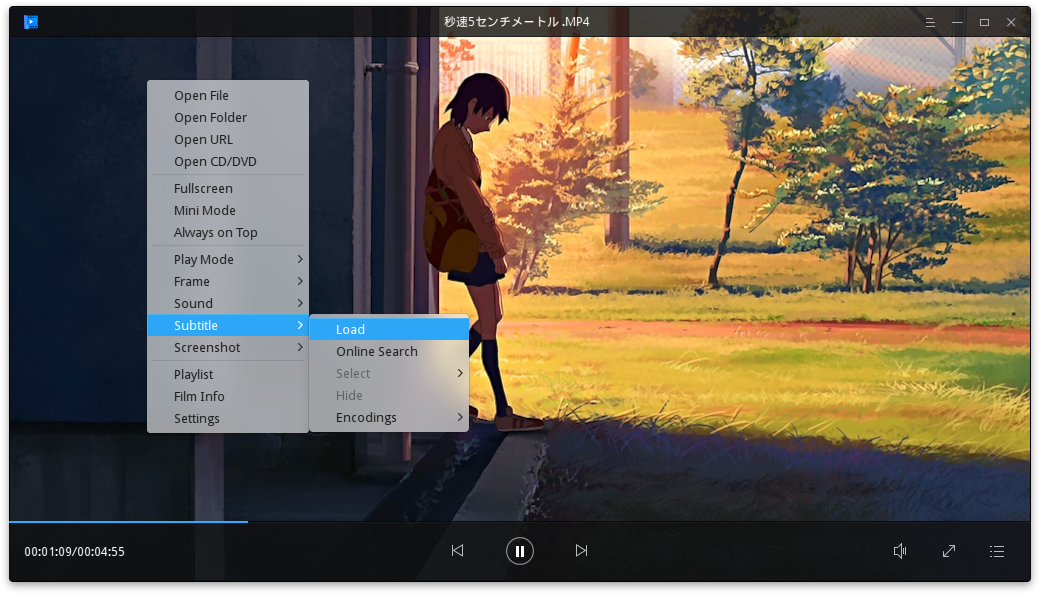 Burst Screenshot, Freeze Frame
Screenshot is newly added in Deepin Movie. Users can take a screenshot of the film frame by Flim Screenshot, and also take screenshots of the whole film by Burst Screenshot.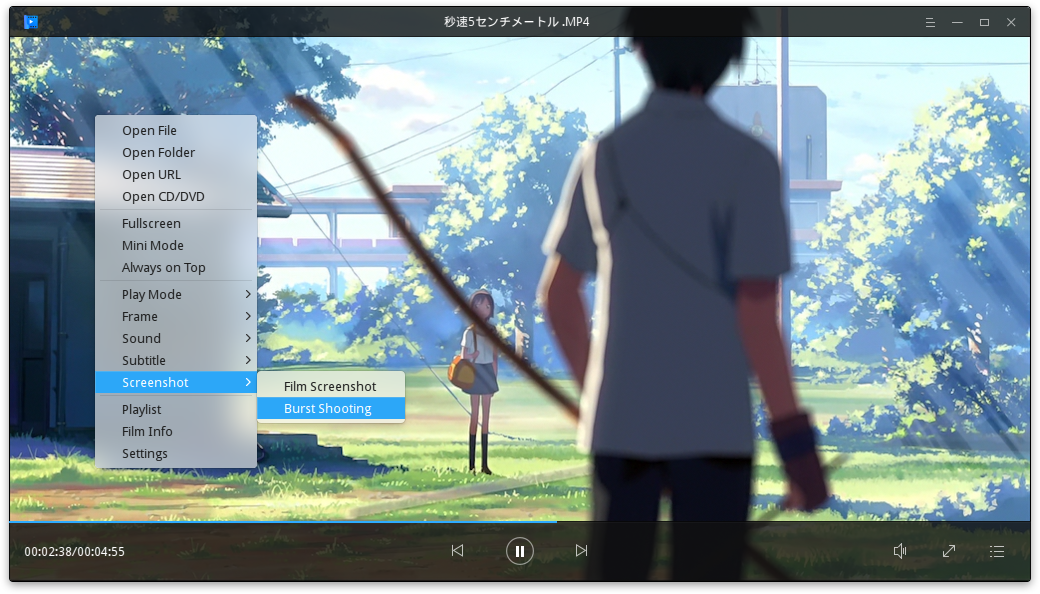 Welcome to use Deepin Movie V3.0 by updating your system or download in Deepin Store.