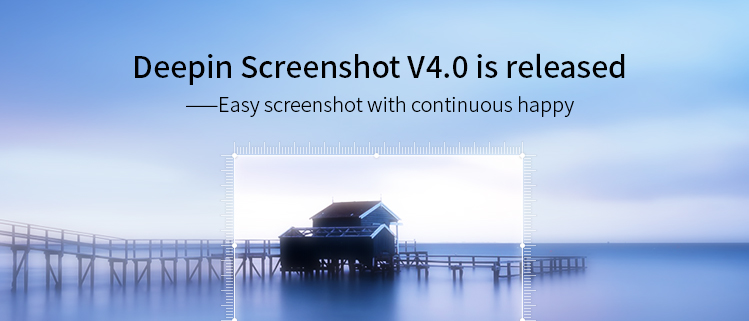 Deepin Screenshot is an elegant screenshot application developed by Deepin Technology, it has features like smart window detection, many shortcut keys, image editing, delay capture, smart saving, adjusting image resolution and so on.
As the preinstalled screenshot tool for deepin, Deepin Screenshot V4.0 has most of functions from its previous versions and has refactored code with optimization that can be opened within a second. It also has new designed toolbar, selection box and can capture the right context menu interface directly.
Refactored Code with Optimization to Open within a Second
The program has refactored code with C++ to boost its launching and to optimize its performance and interaction experience, and it can be opened within a second, let's say goodbye to slow opening speed and lag issues.
Unified Selection Box and White Color Theme
The selection control has optimized and the interaction and hints are unified, the toolbar's theme has been changed to white color theme to make it distinct to operate.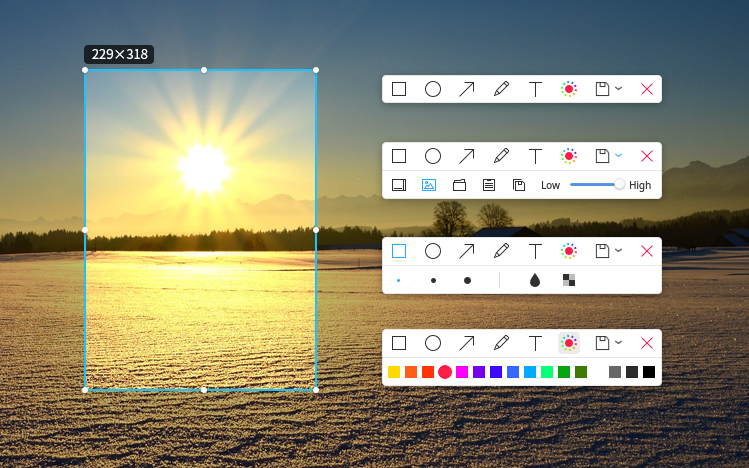 Capture Right Context Menu with One-Click
Besides the fullscreen, window and delay capture, the program has a newly added function: to capture the right context menu directly. No more delay settings for capturing, you can just take one-click to capture the right context menu interface.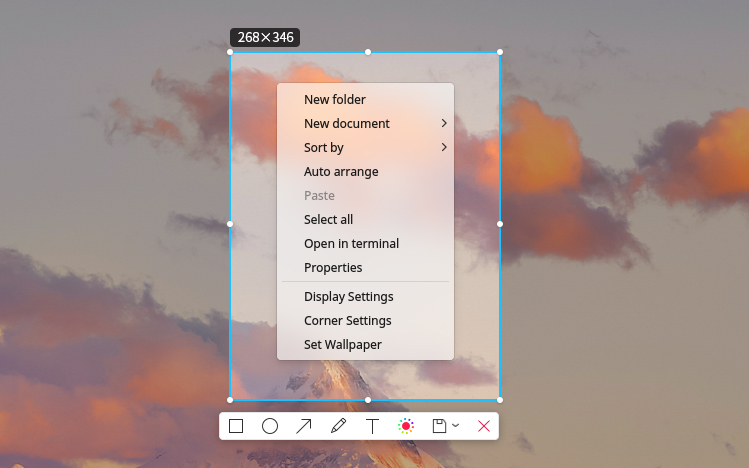 Simplified and Gain High Efficiency 
When opened Deepin Screenshot, users can open the manual by pressing F1 key directly, it has simplified the interaction from its previous versions. To let users focused on capturing operations, it has also removed share function to gain high efficiency and avoid problems.
Easy Download and Simple Update
Deepin users can get Deepin Screenshot V4.0 by updating & upgrading the system, or searching and downloading through Deepin Store.