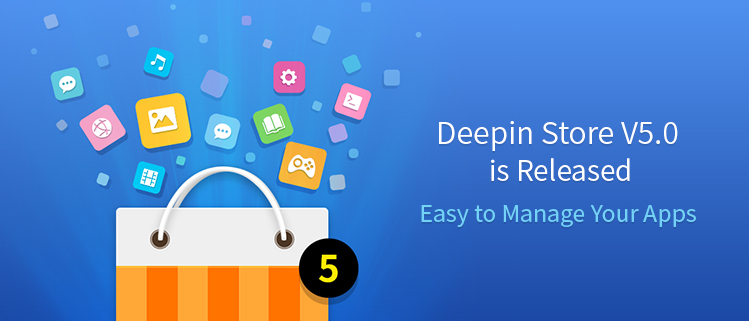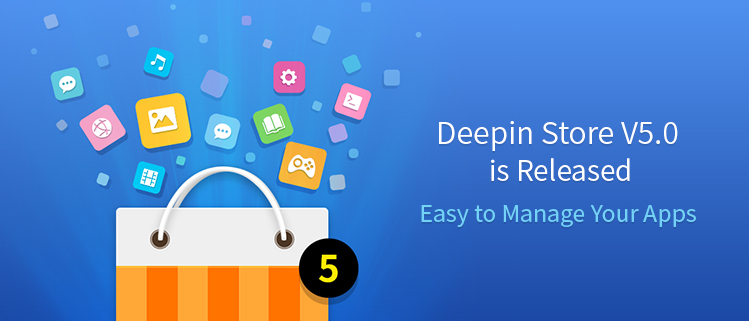 Deepin Store is a high quality and rich application store, used to display, download, install, review and rating applications. It includes the selections of popular apps, new updates and hot topics, etc., supporting one-click installing, updating and uninstalling.
Since the release of Deepin Store V4.0, we have received a lot of feedback and suggestions.
Based on these advice, Deepin Store V5.0 is rewritten and optimized compeletely to give a new user experience. And it will be updated and optimized continuously in the future, keeping improving application management and user experience.
Now, besides that, we are also exploring the possibility of bringing benefits to application developers. So in the completely new Deepin Store V5.0, we not only optimized the page display and download speed, but also added the donation function. In this way, application developers can, on the one hand, share the developed or discovered excellent applications to all users, on the other hand, get benefit by their open source and sharing mind. What's more, it helps open source developers and enthusiasts explore new modes to promote the development of the open source ecosystem.
Let's discover more features about Deepin Store V5.0.
Manage your apps in one store conveniently
Deepin Store collects different categories of apps, and each one is manually installed and verified. You can search apps, download and install them at one-click in it.
The downloading and installing process can be easily managed, which can be paused, retried, or cancelled; if the installation fails, you can view the failure reason and tell us the details to solve the problem faster.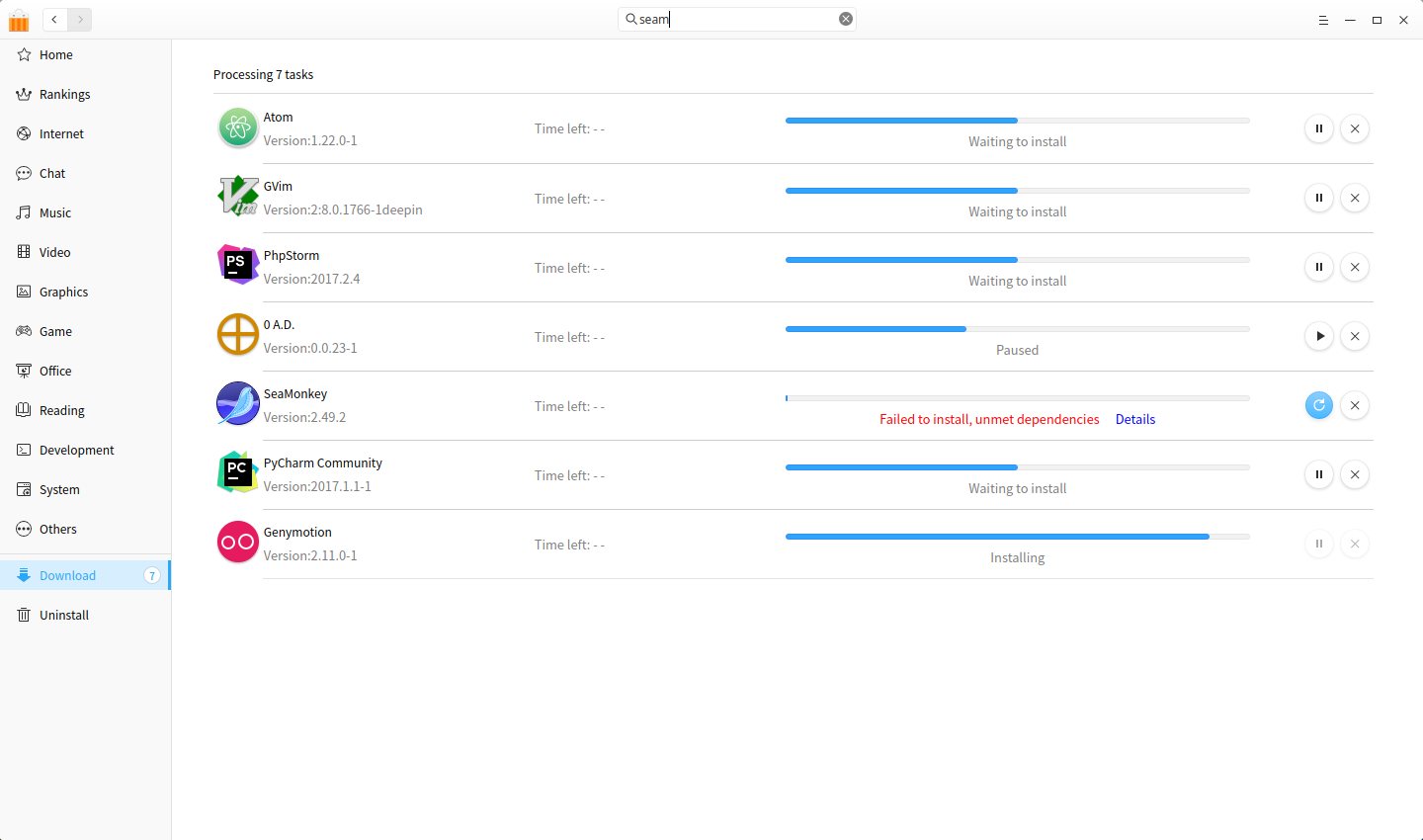 In addition, the downloaded app can be updated and uninstalled in Deepin Store easily.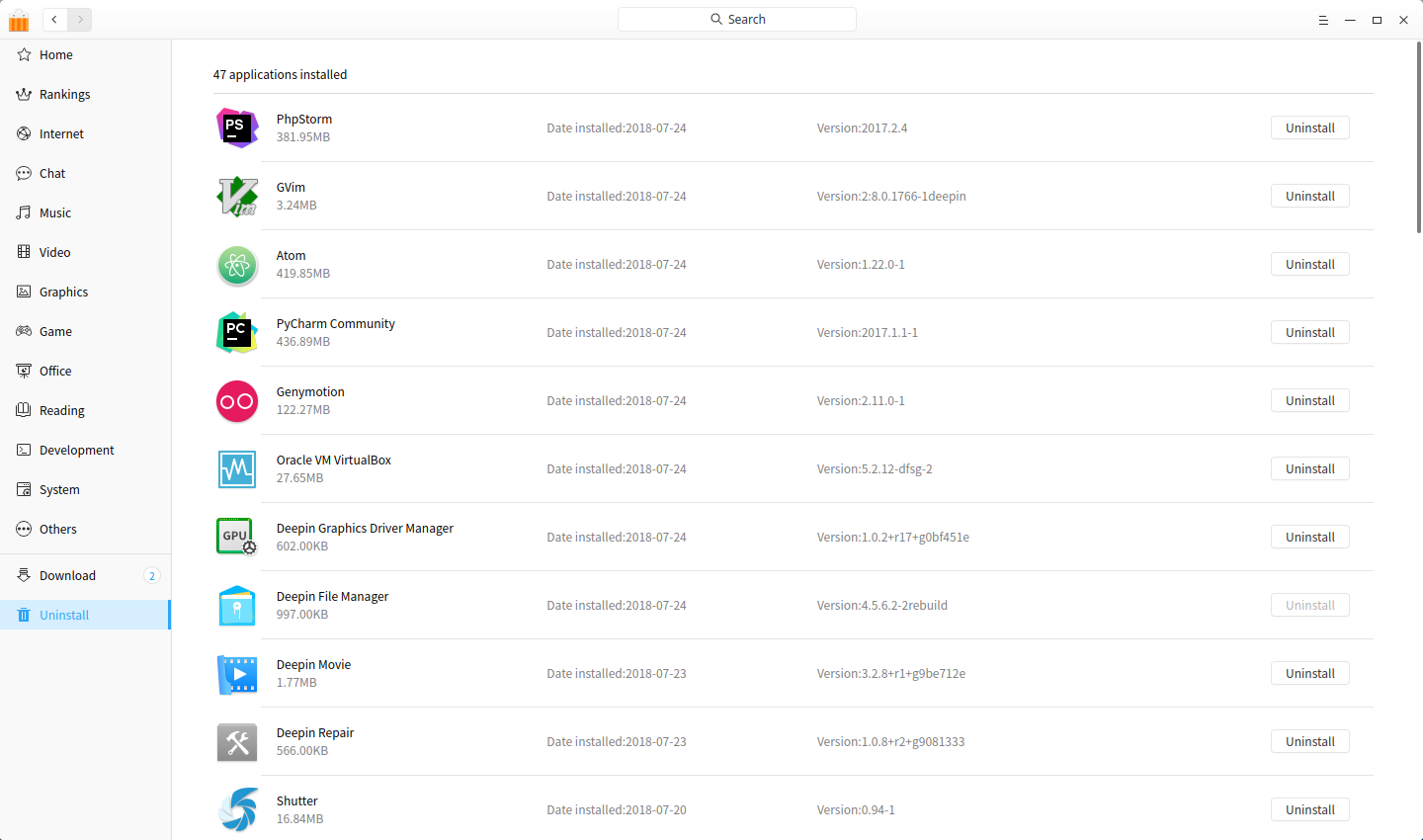 Recommend your desired app directly
To be a "high-quality App Store", every application in Deepin Store is checked and reviewed manually, insisting that only the hottest, latest or best applications are put in the store.
However, since users are in all walks of life, the application demand varies greatly. Sometimes you may not find the application you want in Deepin Store, then you can click on "Recommend App" in the main menu to recommend high-quality apps to us.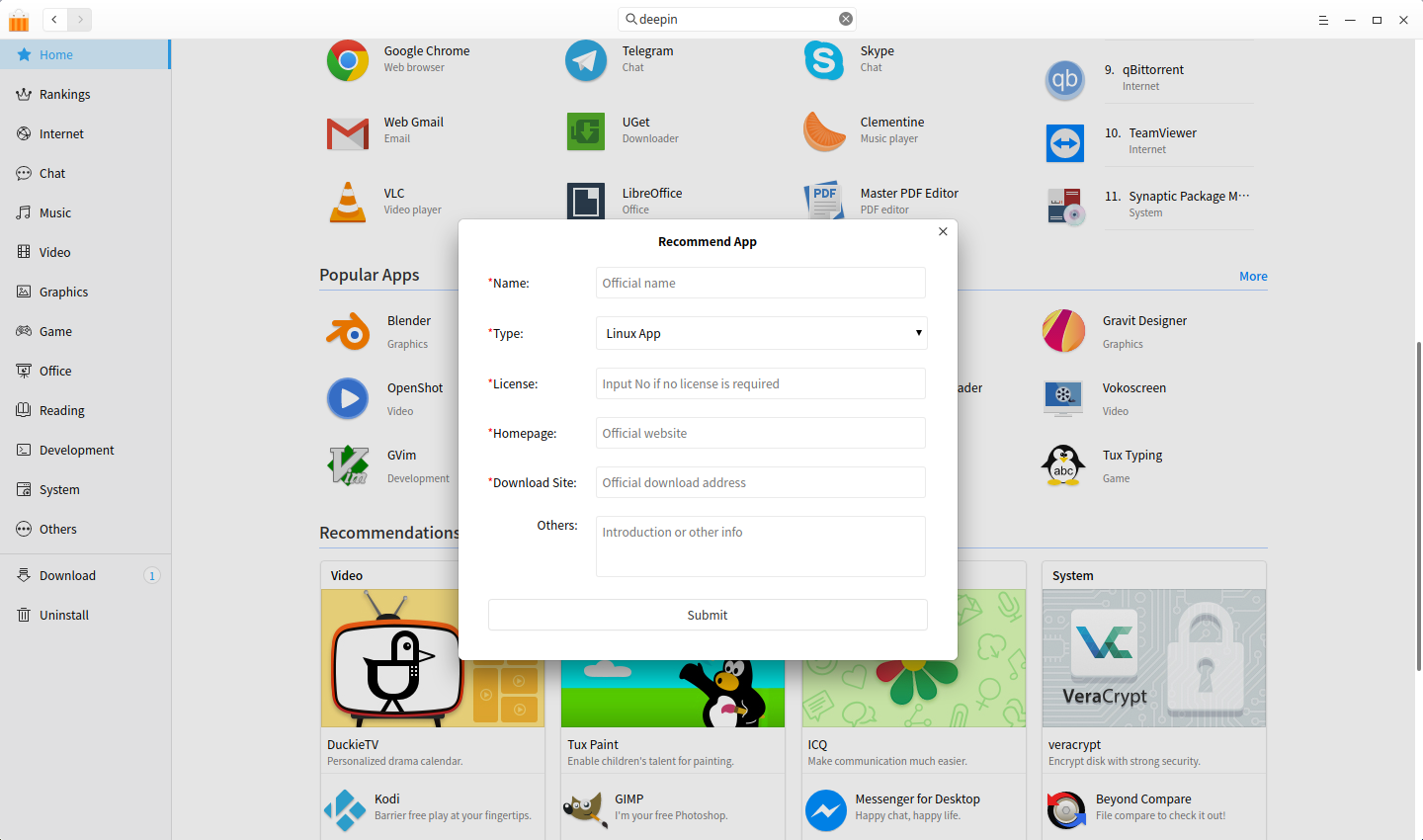 Update old apps according to your requirements
Since the application in Deepin Store is sourced from deepin repository and packaged by us, usually users cannot get the latest version of each application. So "Ask for update" is added to urge updates. If you find that an app has a newer version, please let us know by this feature, we will arrange the update as soon as possible according to the urging frequency.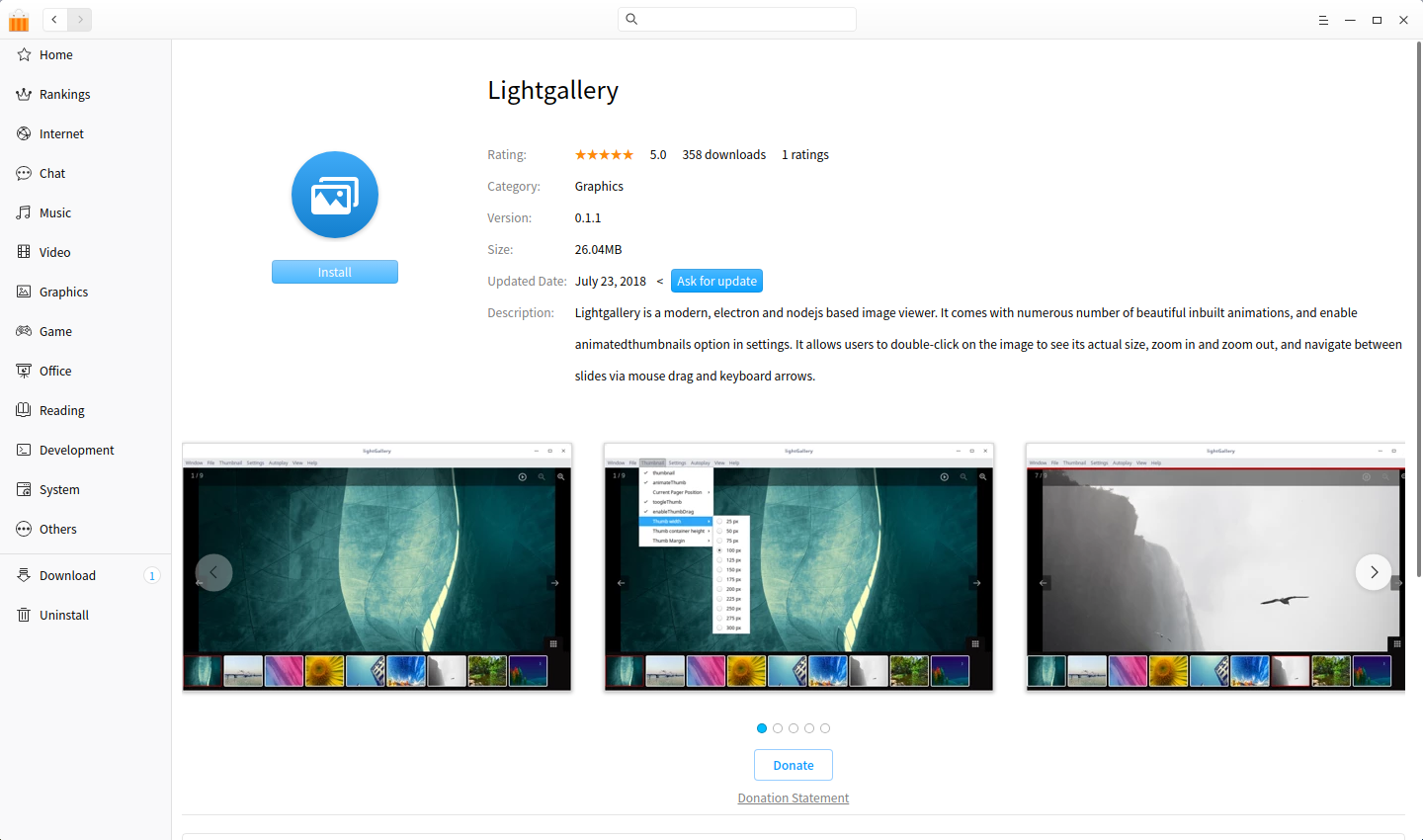 Donate apps to improve open source ecosystem
In the open source community, anyone can obtain, copy and distribute the source code for free all the time. Therefore, under the condition of respecting the labor results of developers and community rules, Deepin Store collects many excellent applications in it.
To appreciate for the positive contributions of community developers, in Deepin Store, whether it is open source or free closed source software, the donation channel is open by default, with the functions of income claiming, withdrawing, distributing, and so on.
See: The Donation Statement of Deepin Store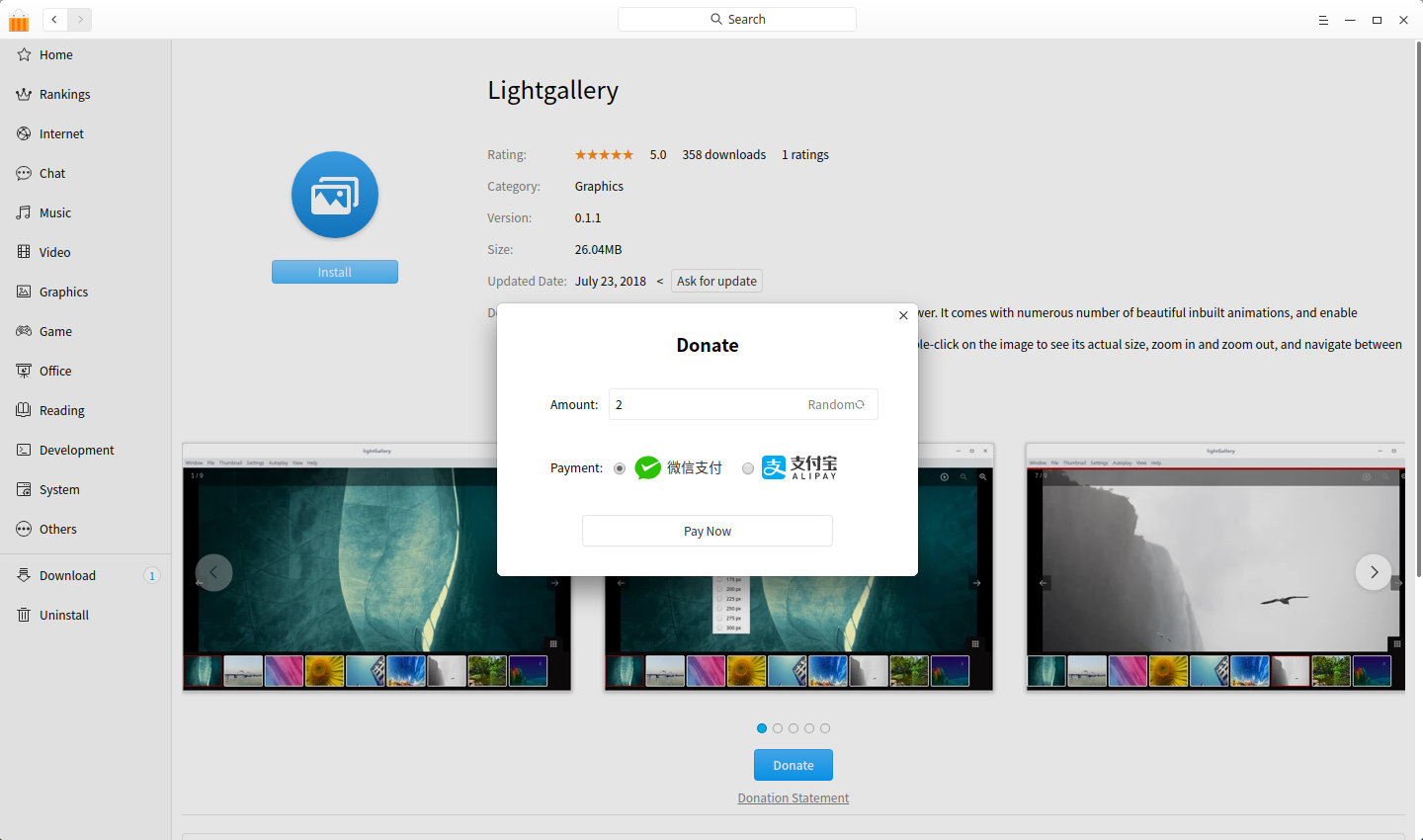 Get more app details and clearer screenshots
In addition to the obvious categories, delicate application covers, icons, detailed descriptions and so on, clearer screenshots are displayed to help you find the favourite application more quickly.
In the application details page, you can click the screenshot to view it in a large one, and switch to the next directly, in this way you can learn more about the application details when the app is not installed.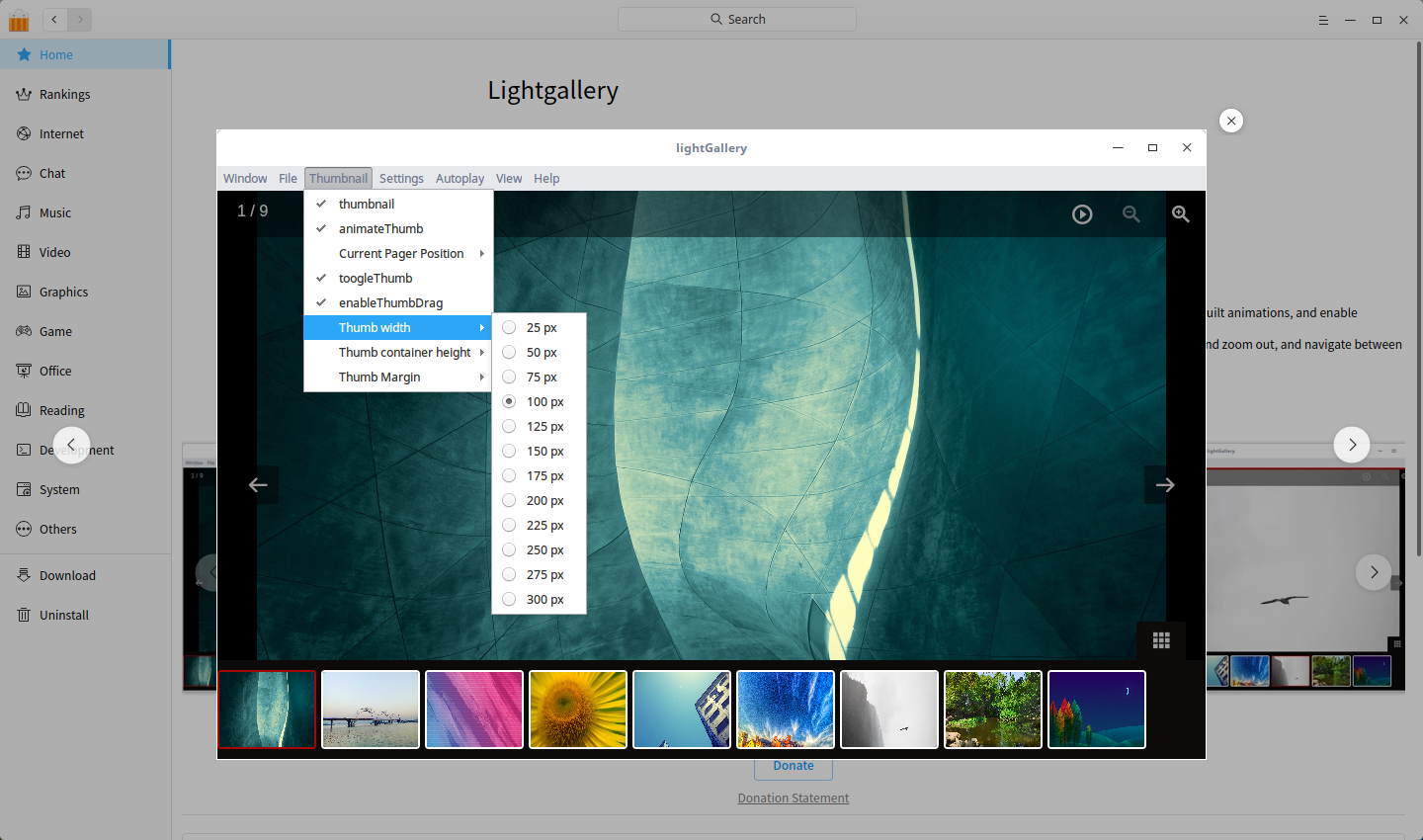 Smart search an app to find it easily
In Deepin Store, you can search an app by its name, description and slogan to easily find the app you want.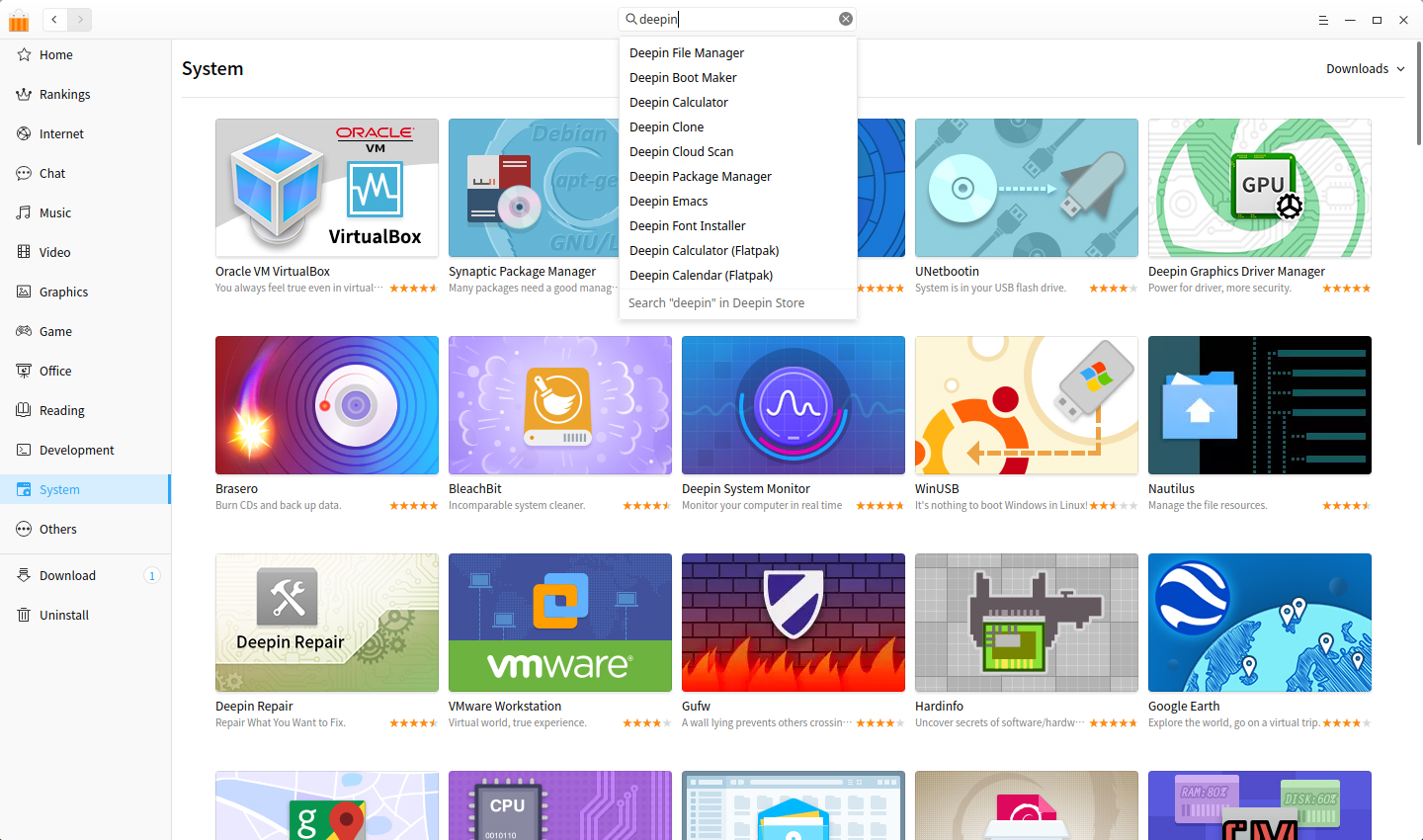 Optimize the performance and run smoothly
A unified style: Use DTK control to keep a unified style with other deepin applications and run more smoothly;
A more friendly error message: When the installation fails, it will try to fix the problem automatically; if cannot, the reason will be shown;
Isolated from the local package management system: Currently both deb and flatpak applications are supported, as well as rpm and snap formats. Users no longer have to worry about package format issues;
Improved the support for HiDPI screens: supports HiDPI screen, and the pictures on it are clearer.