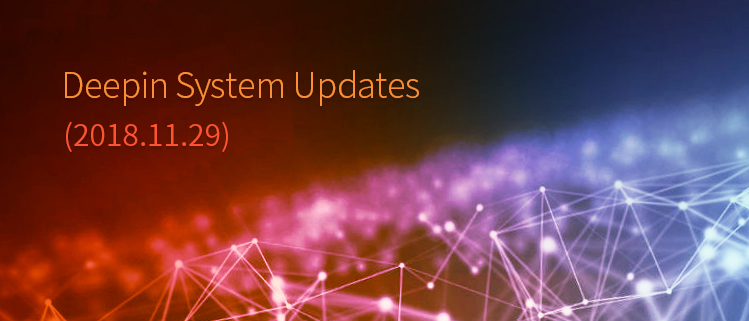 System Updates
Dock:
* Optimized the animation when changing dock size;
* Added the animation for expanding and folding the tray area in fashion mode;
* Fixed the disabled state of time plugin was invalid after restart;
* Fixed the issue that tray icons were still on dock while dragging the tray.
Control Center:
* Supported dragging and dropping pictures to change grub background again;
* Removed the digital numbers in transparency settings;
* Fixed the incorrect mouse cursor size on the gtk window when display scaling was 1.5;
* Fixed the issue that there was no automatic update after restoring system source.
Application Updates
Removed "Deepin" from the name of all deepin applications displayed on Launcher, Desktop, Dock, and in Deepin File Manager.
Deepin File Manager
* Supported gif preview;
* Folder size was no longer displayed in list view (use "-" instead);
* Added "Filesystem" in the properties of partition in left panel;
* Optimized the reject logic of file manager (the external disk would be unmounted and rejected at the same time).
Deepin Image Viewer
* Fixed the issue that the previous and next picture was not opened according to file name order.
Deepin Graphics Driver Manager
* Fixed the switching failure to default driver for Nvidia card;
* Added dark theme.
Deepin Movie
* Supported recent file specification.
Deepin Terminal
* Supported Debian stretch.