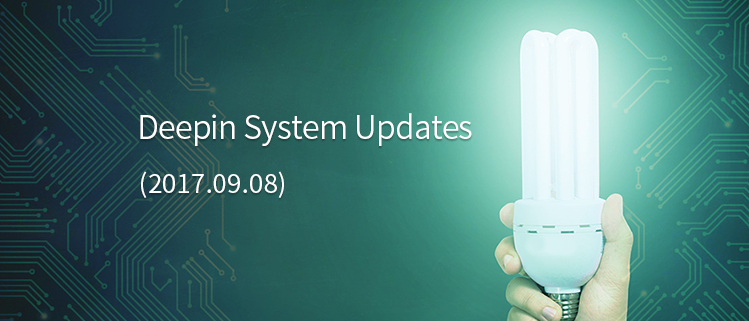 System updates
Synaptics configuration file updates, mainly to solve the touchpad Shiatsu and palm pressure problems, improve the touchpad experience.
Network-manager update from 1.2.4 update to 1.8.2, the specific change log please refer to https://cgit.freedesktop.org/NetworkManager/NetworkManager/tree/NEWS?h=1.8.2.
Wechat fix the bug with black blocks on the desktop.
Deepin Terminal is updated to version 2.6, see https://www.deepin.org/2017/09/08/deepin-terminal-v2-6-0-is-released/.