Author: Wang Yong, the leader of Linux Deepin
The first time I heard of Perl language was from the legendary story about a Taiwanese hacker, called Tang Feng, who had learnt Haskell in a month in which he did developed Perl6 as well. Unfortunately, I didn't make further study on Perl when learning the Emacs. However, what surprised me most was the efficient development based on Haskell. At last, I became a big Haskell fan.
The first time I saw Larry Wall was when I attended the CSDN 2014 Open Source Technology Conference (OSTC). I still remembered the excitement and satisfaction as I admired the Perl master as a listener. Like many other foreign masters, he was fairly modest and humorous. Meanwhile, he shared some smart tips and the deeper thought about programming in humor as a kind teacher. Sometimes, he even made a naughty grimace to us. Anyway, you could never see him putting on airs. Therefore, true master is he with such manner.
I was a little late during the lecturer lunch-together. What surprised me was that there as no one sitting with Larry. So I told myself that I must take action right now, otherwise I would miss such precious opportunity to talk with the legend and I just rushed to sit beside him. Haha, this was a candid snapshot.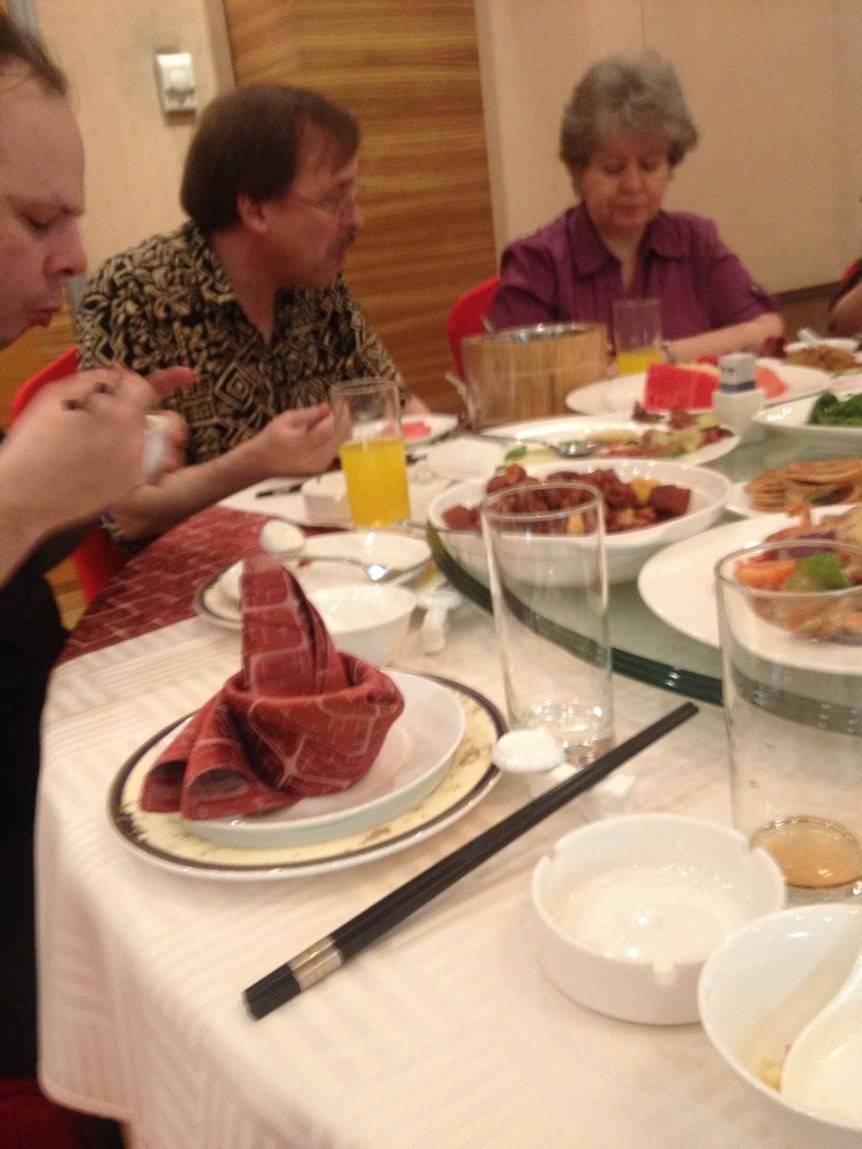 During the dinner time, I summoned my courage and tried to talk to Larry with my broken English. Anyway, I just wanted to say that I was his big fans and I was so happy to meet him and so on. In addition, I also recommended him to visit the Great Wall and experienced the fabulous long-distance of it. After that, he should agree to take photo with me (yep, two men showed the scissor-like gesture) other friends couldn't wait to come here to do such things. Luckily, Larry was glad to take photos as well.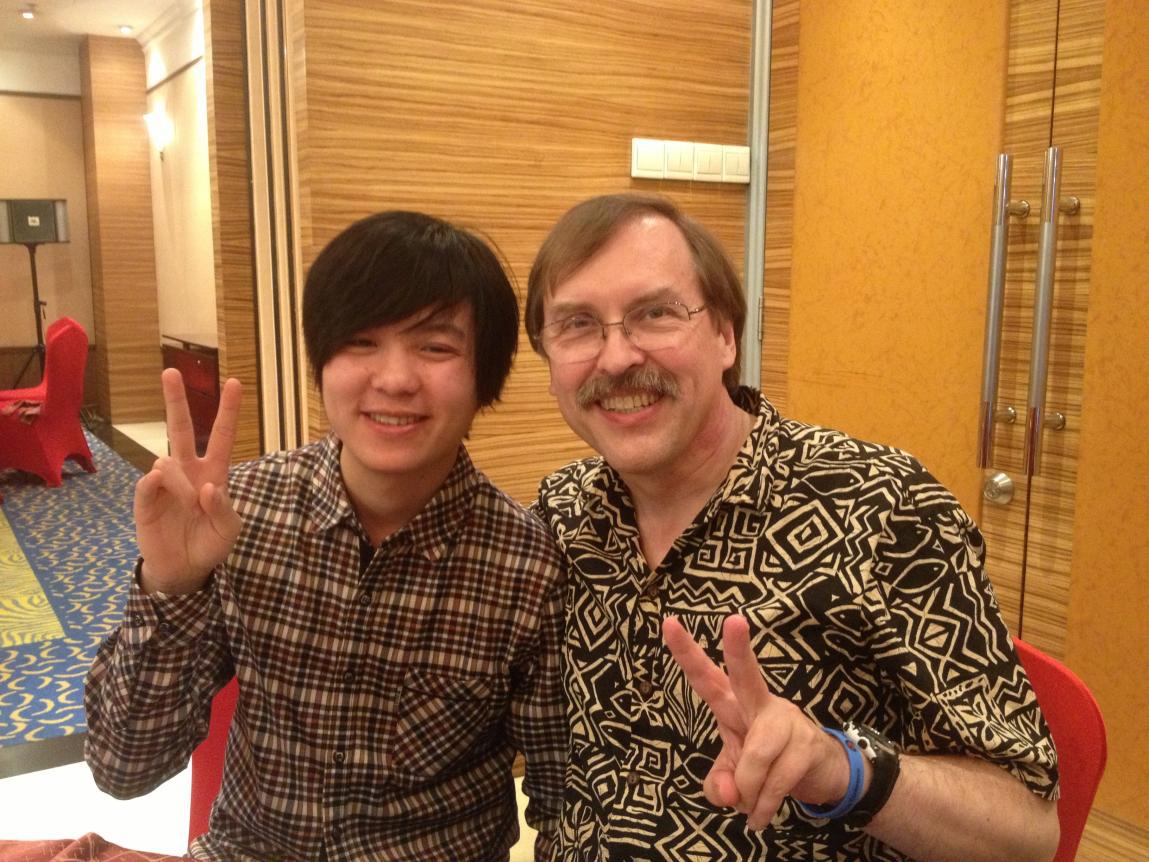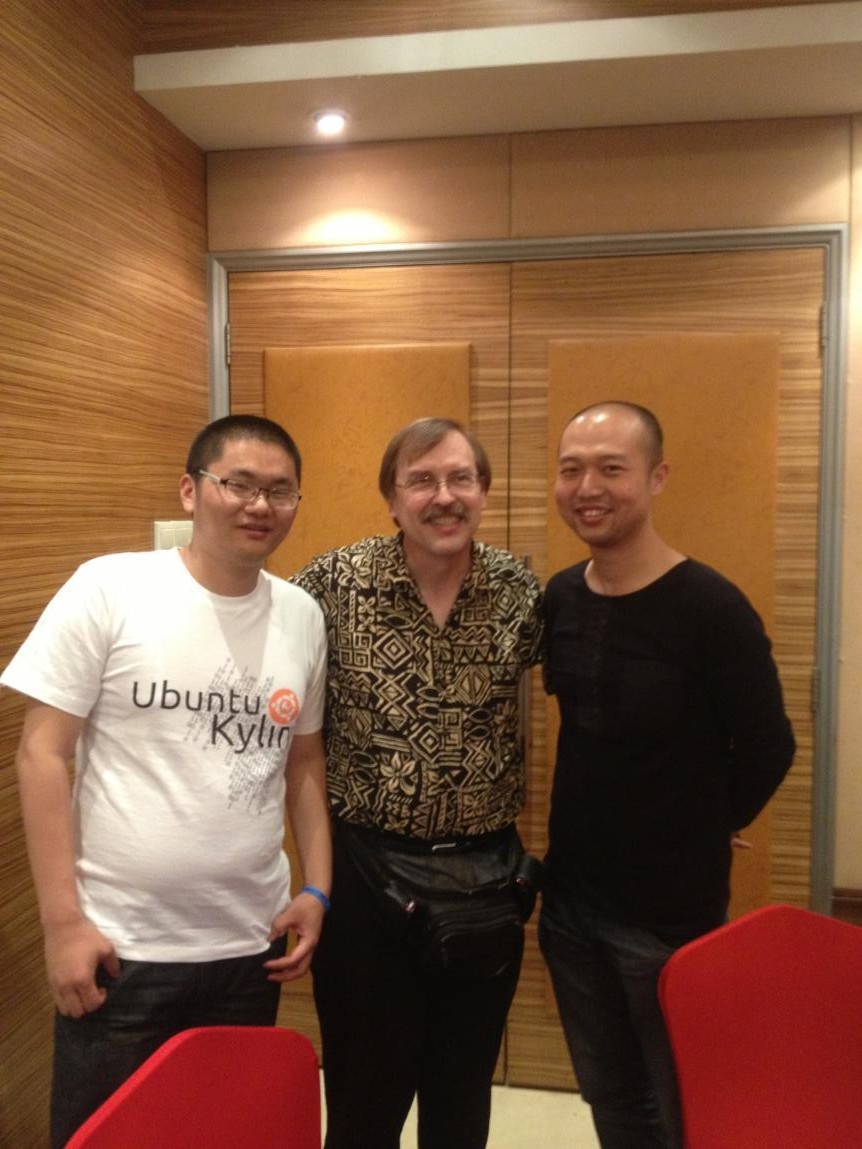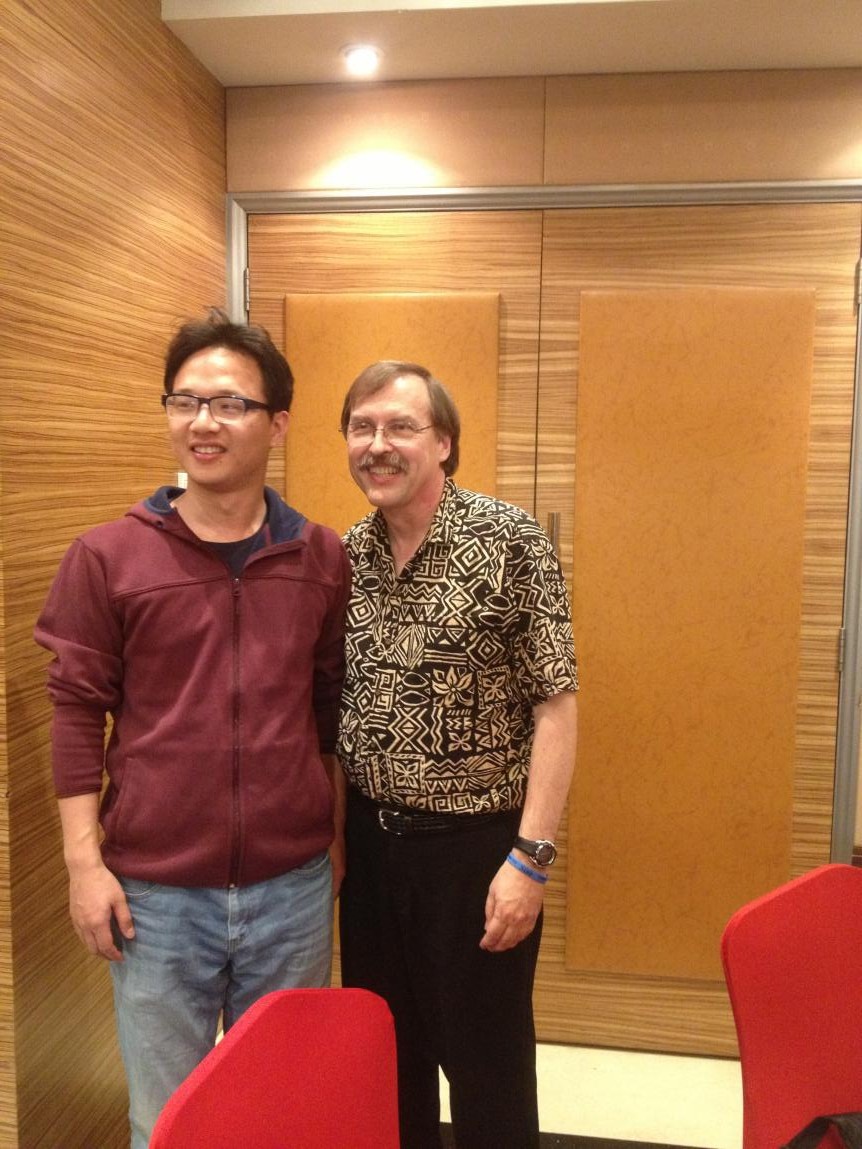 After the dinner, I talked with Mr. Lu who came along with Larry. There was no doubt that anything about Larry, especially his China-tour and various anecdotes had become our interested topics.
What we learned from Larry was not only the Perl and powerful technology but also the open atmosphere about OS in abroad which he conveyed to us. The fact was that I was often asked by my friends about how the Deepin gained the profits. To be frank, the original purpose of funding the Deepin was very simple. In another words, we did it for playing it, enjoying it and did something meaningful. It's believed that we do need to maintain our curiosity for any new things and create the pure open environment for OS, which I do think are what we china lack indeed.
When I came back to Wuhan, I just realized that it was truly uneasy for Larry to come to china. Not only did he have to deliver the speech but also take photos with a huge number of fans and sign his autograph. More importantly, I heard from Mr. Lu that Larry's laptop didn't work well during the speech since it was the 07.T61. So I decided to buy a new laptop for him so that it would be more convenient for Larry to share his stories to us. Actually, there was a episode about the new laptop. As wireless network card on the Lenovo laptop must work with the private driver, our team members just developed a drive program matched with the old version by ourselves, which made the laptop could be connected to the Wi-fi.
On April 7, 2014, Larry would deliver the last speech in the conference before he left. Hence, I, was eager to start my travel for meeting the mysterious master on April 6.
On that day, still in the lunch time, at first I talked with Mr. Li, the head of the Perl-China about the OS. Then round 1 pm, we visited the HappyLatte, an awesome game company. There was a bar counter, a coffee house and a game arcade. I couldn't help imagining the picture in which I listened to the music and drank the beer. What's more, the distinctive decoration-style also attracted me. You see, the room was decorated like the container and half-tear-wall. Anyway, I beg anyone would make hard-forgetful impression in it no matter who it is. (See next)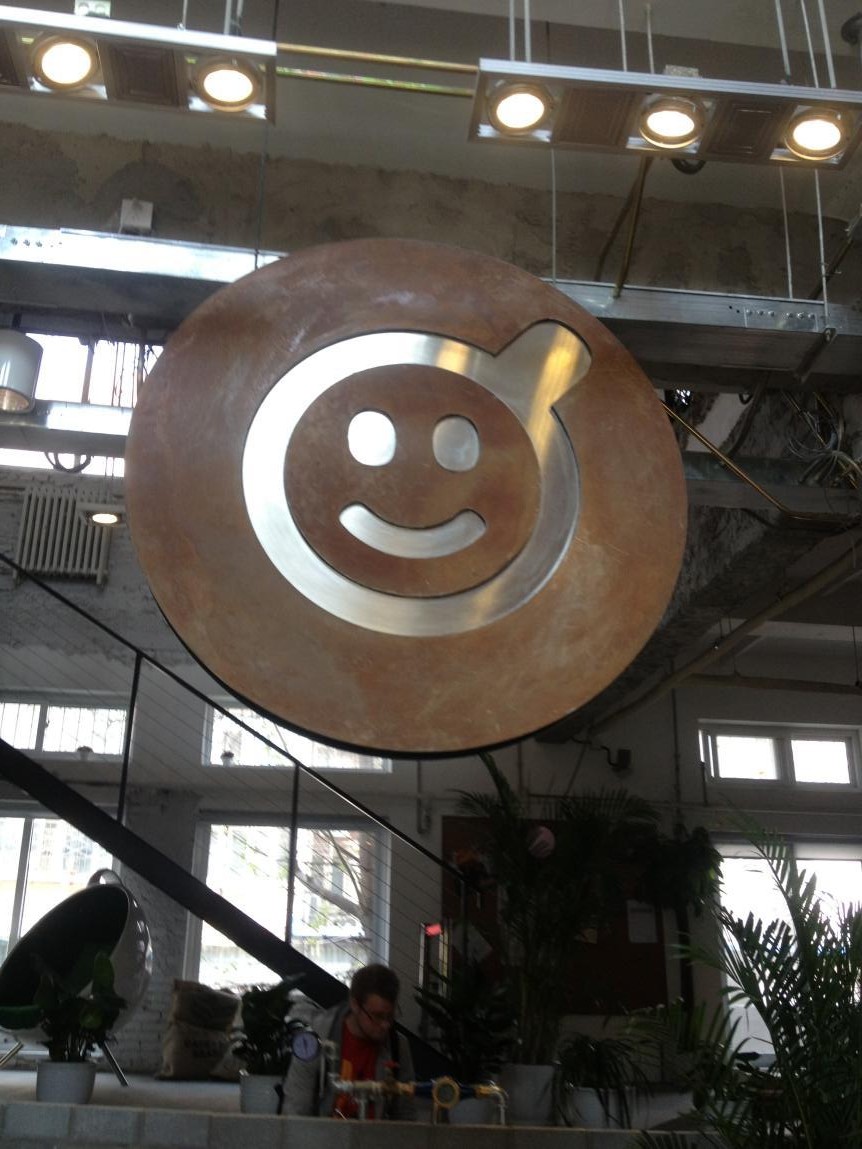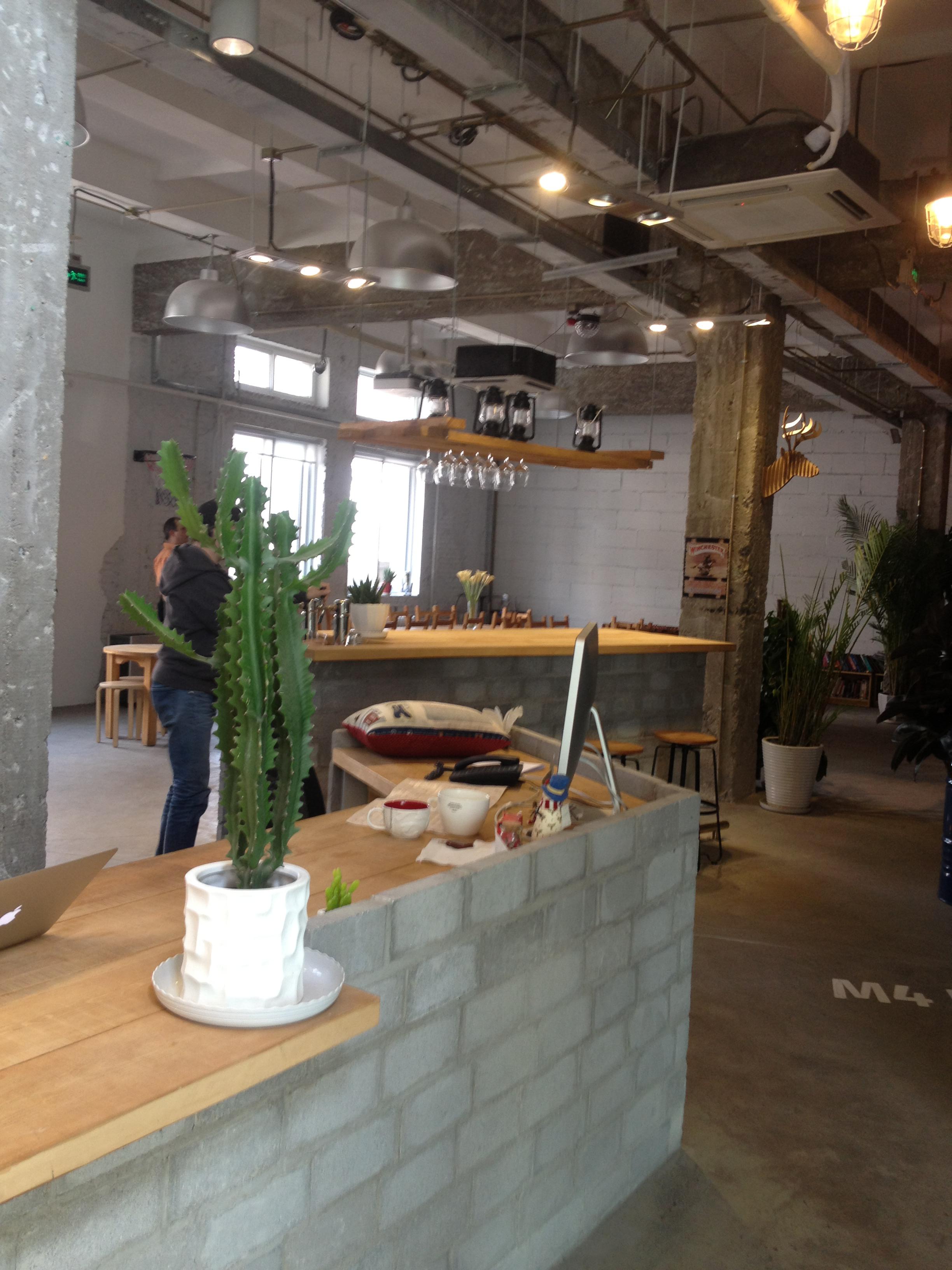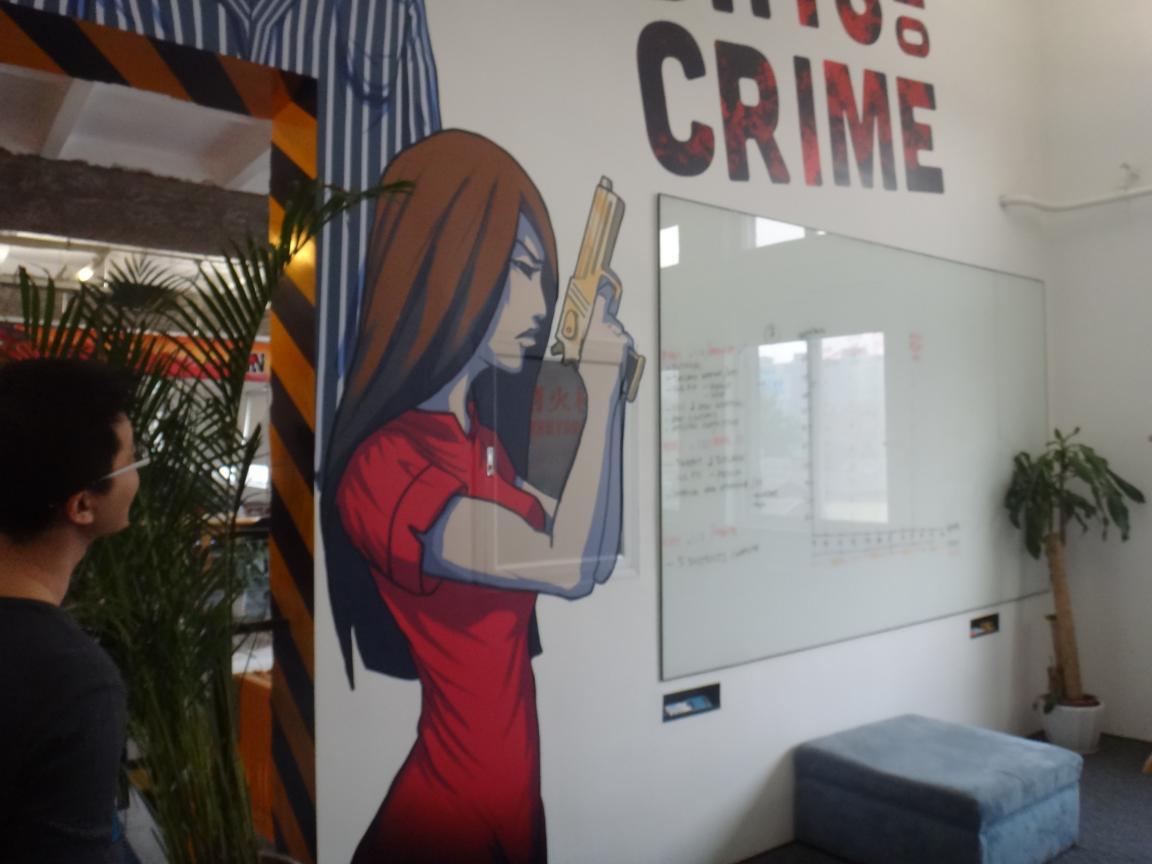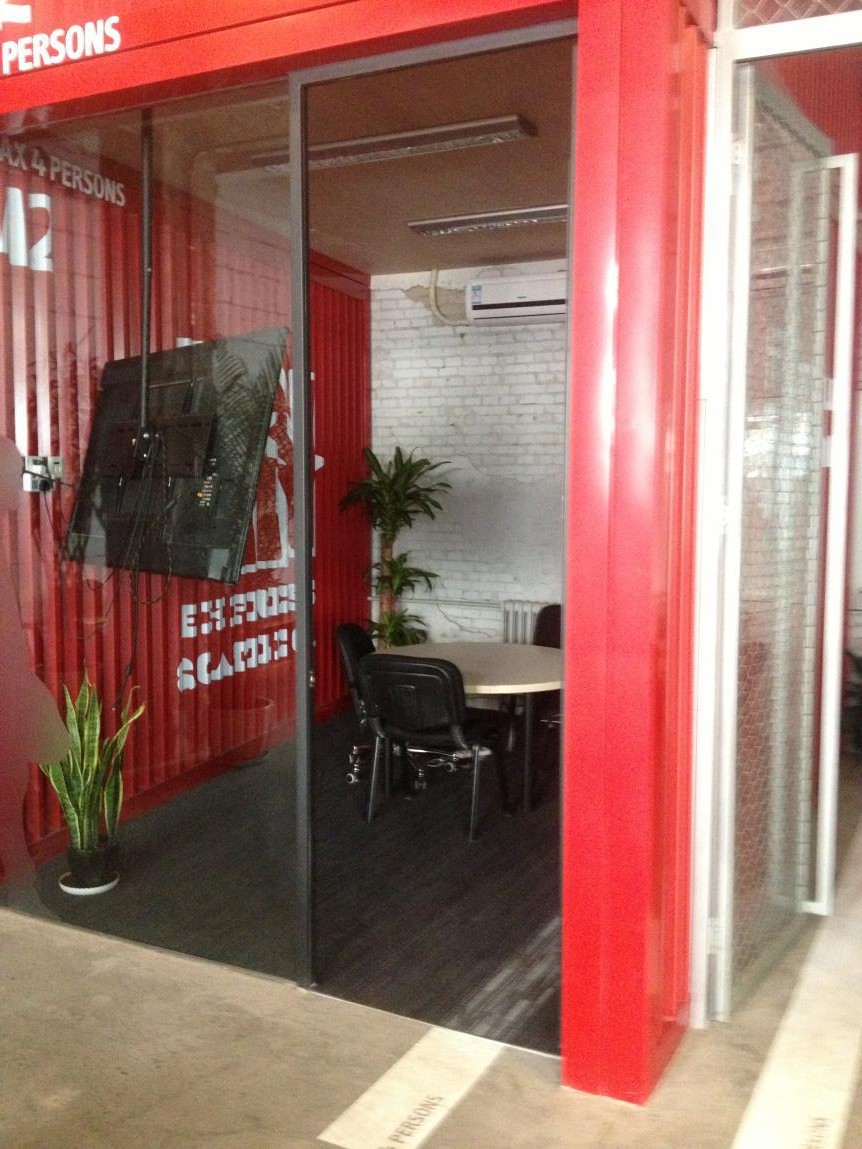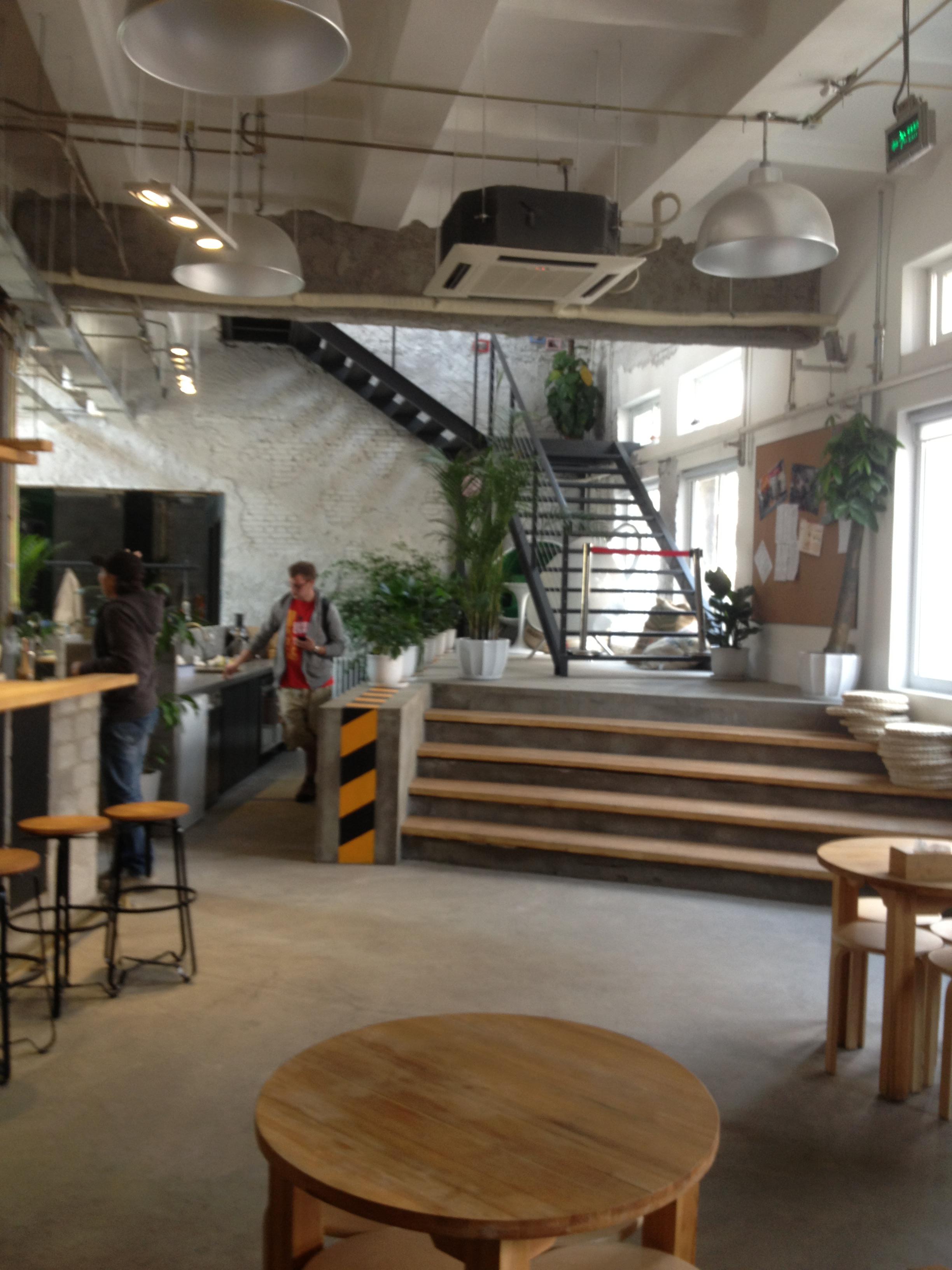 Around 2pm, it's time for gifts giving. A Xinhua dictionary with our names, a mini-3D-Larry and a Deepin laptop named Larry were all presented to Larry by Perl-China. (See next)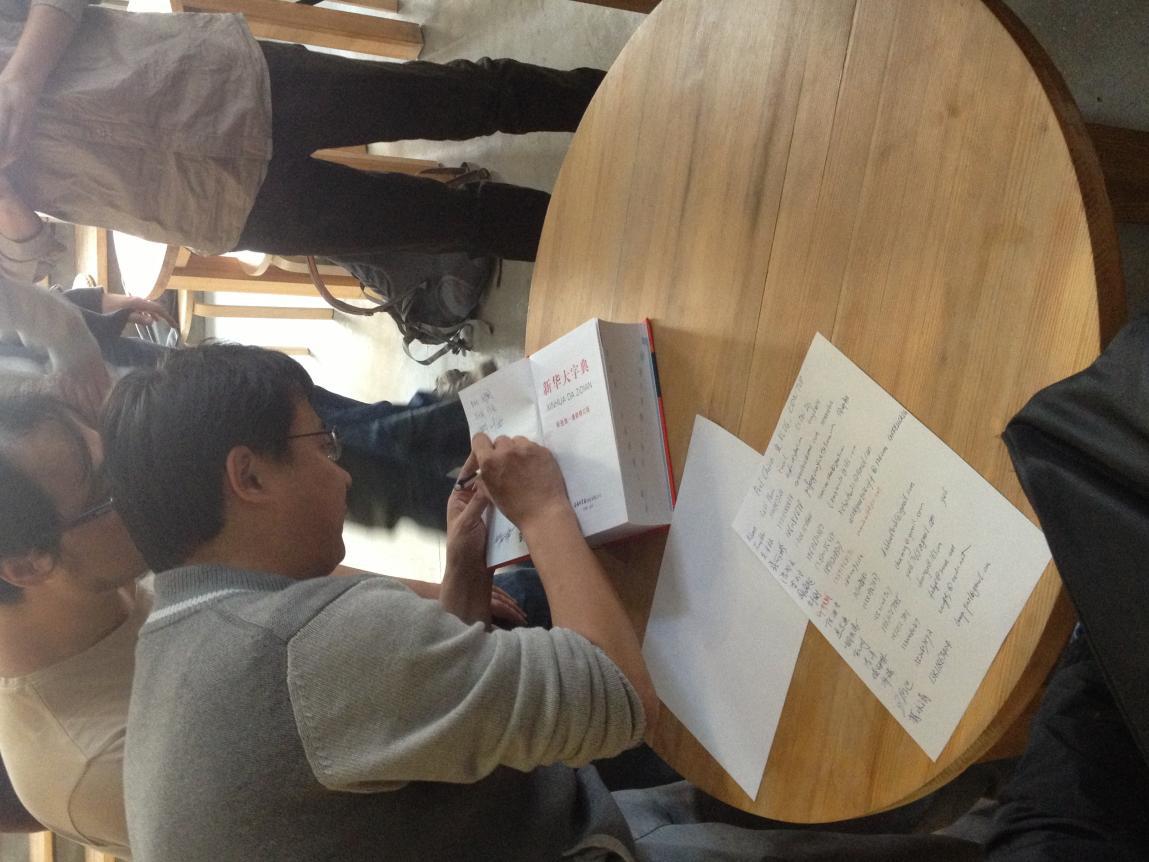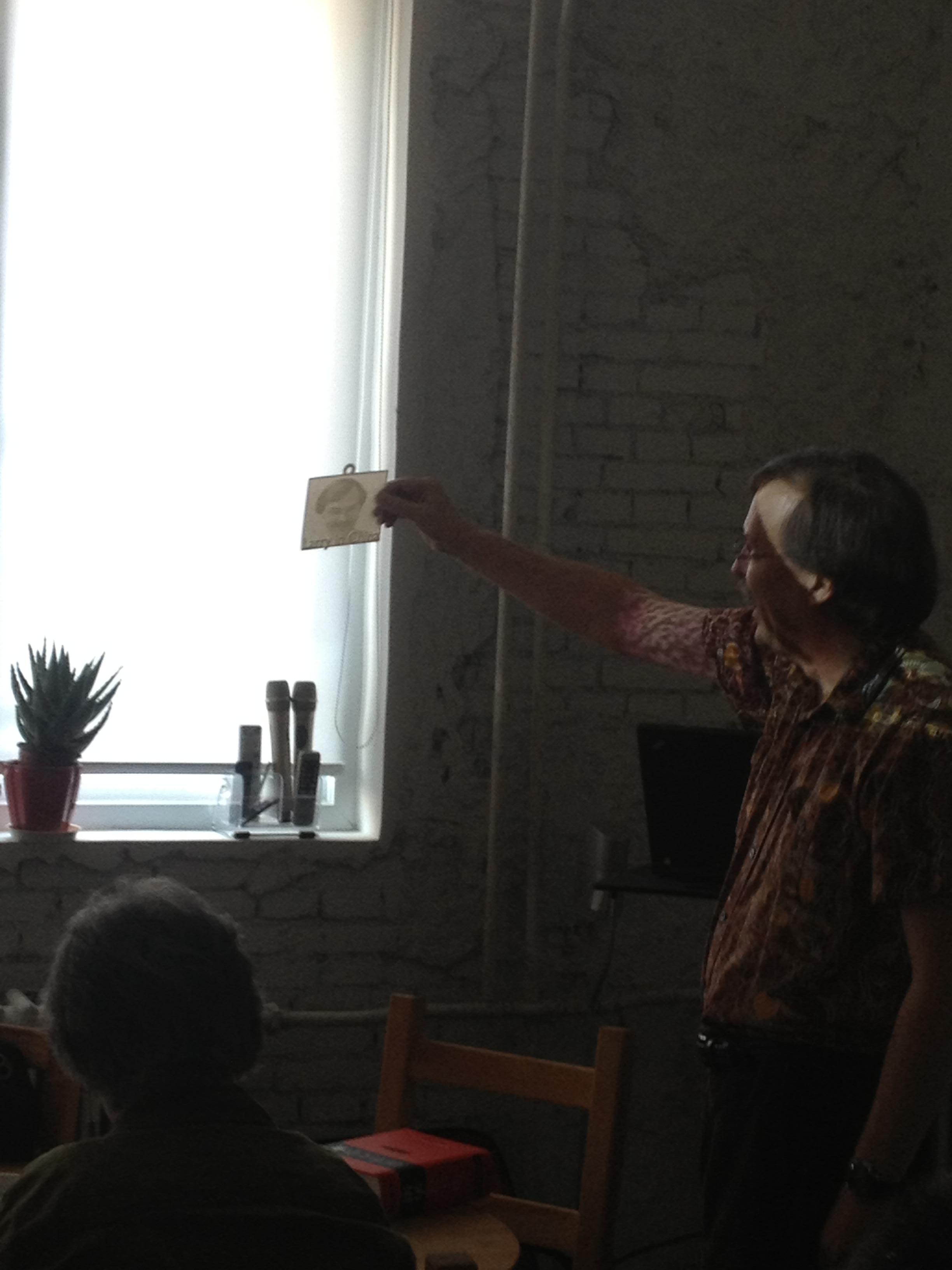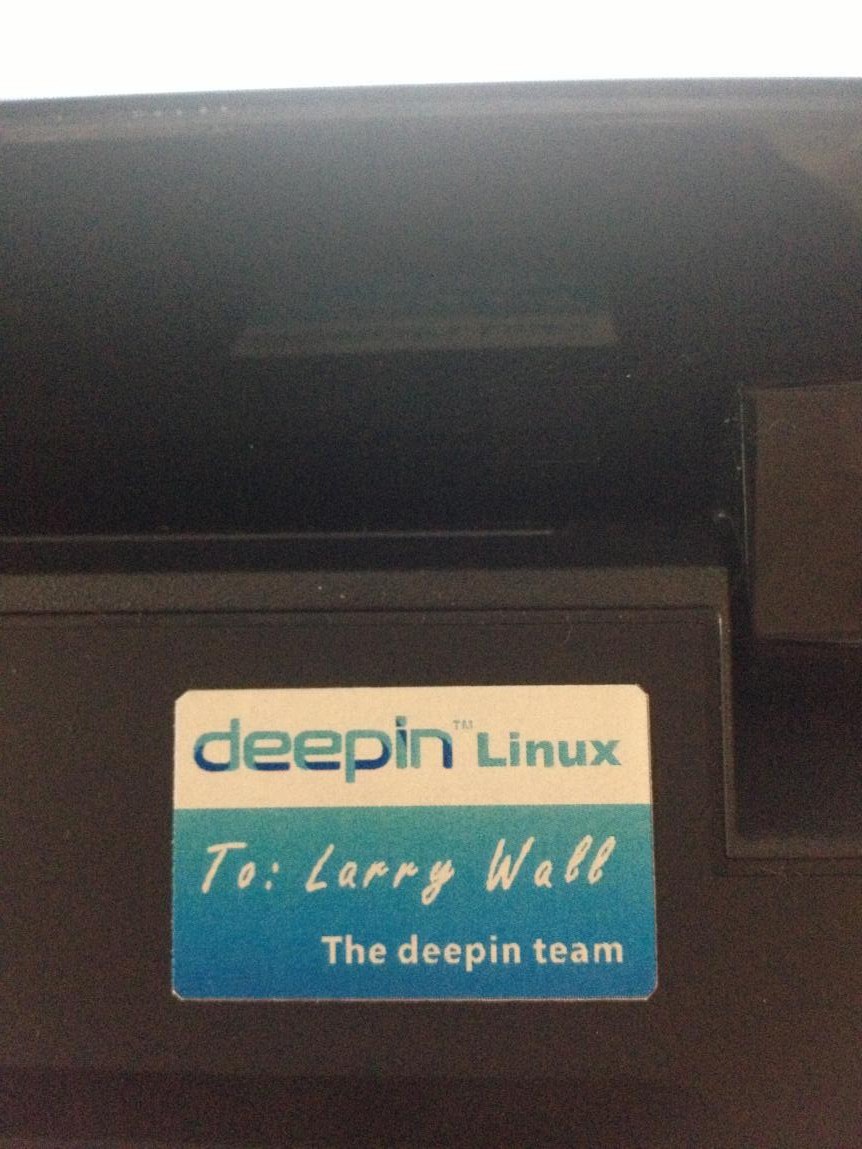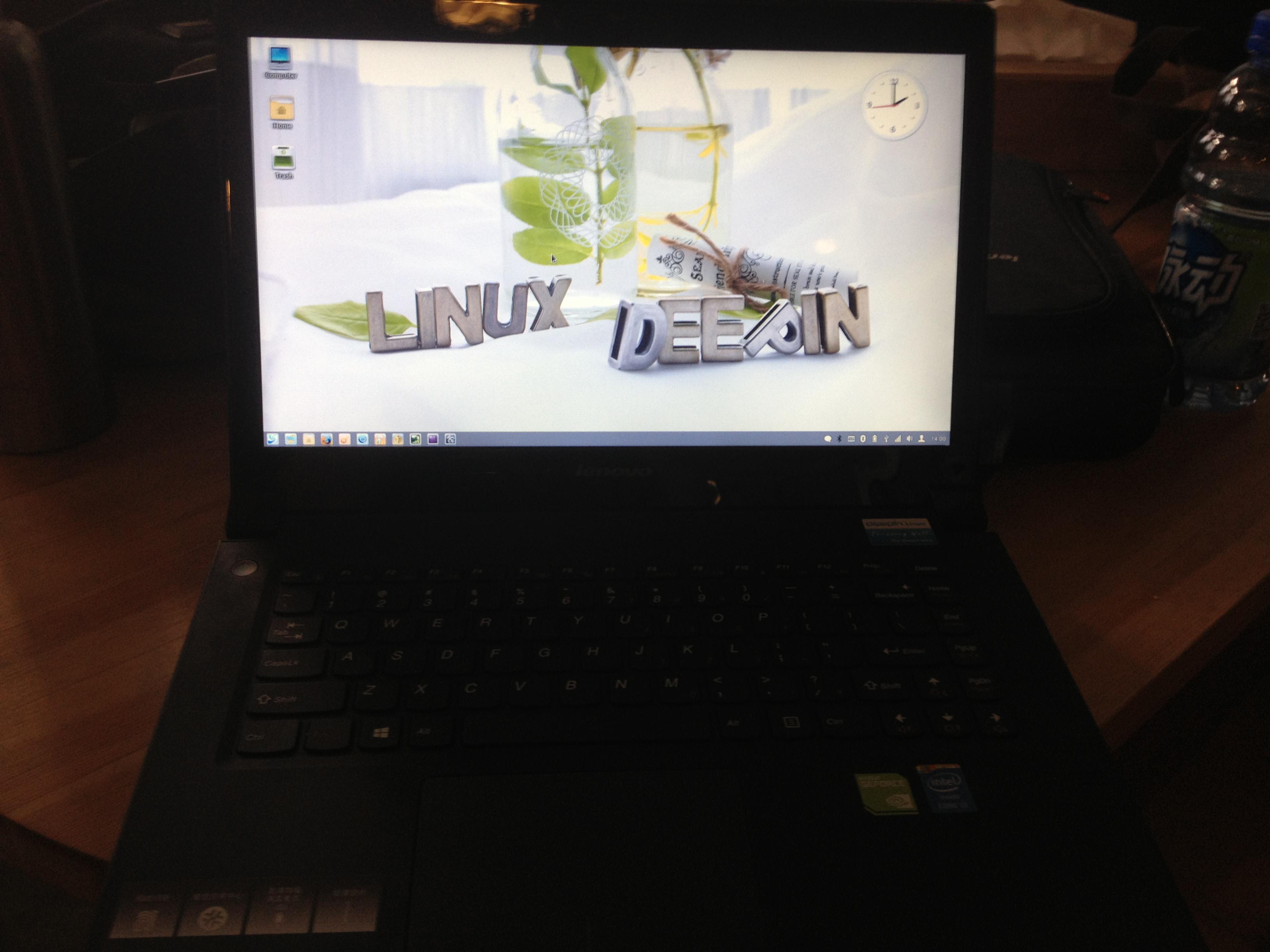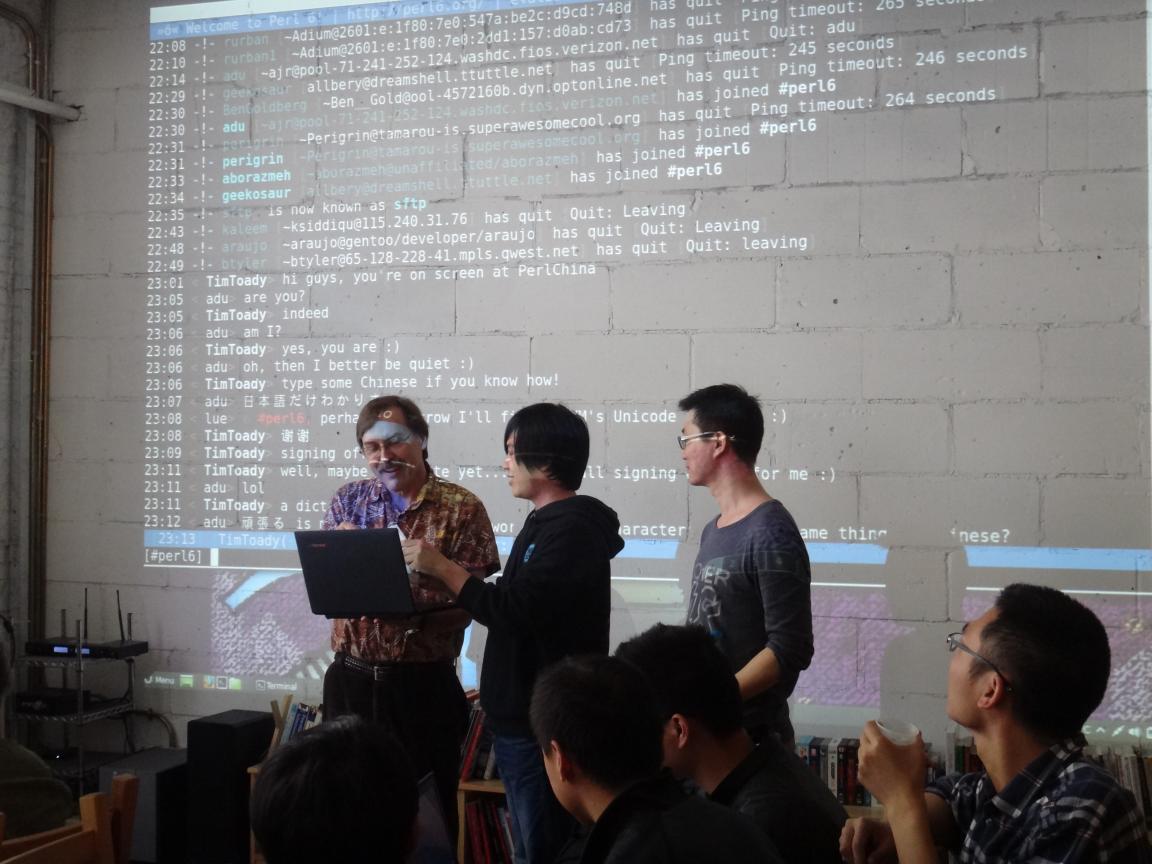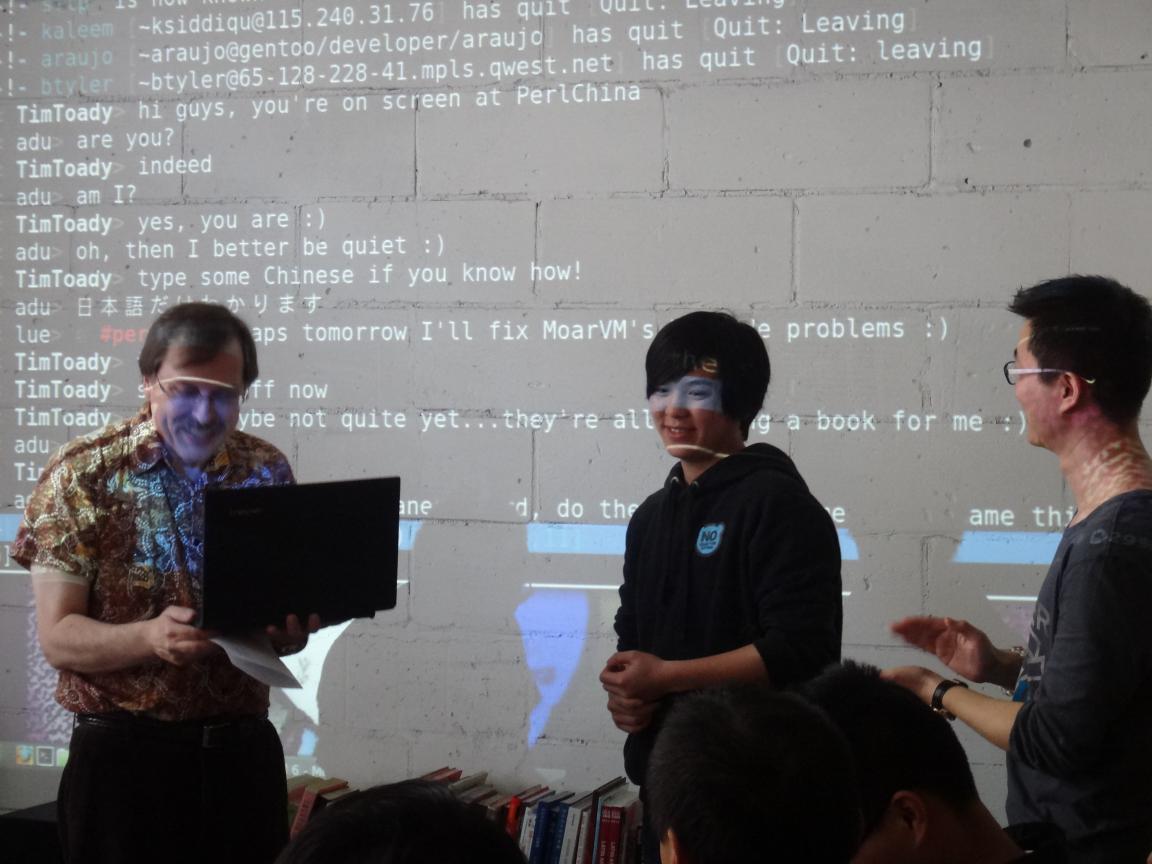 After that, Larry thanked us with rather standard Chinese. Haha, he picked up so many Chinese words just such a short time and I had to repute him as the master of language.
Next, Larry continued his speech about Perl with his typical style. Especially when he vented his anger on programming language with jokes in PPT, we all couldn't help to laugh as well.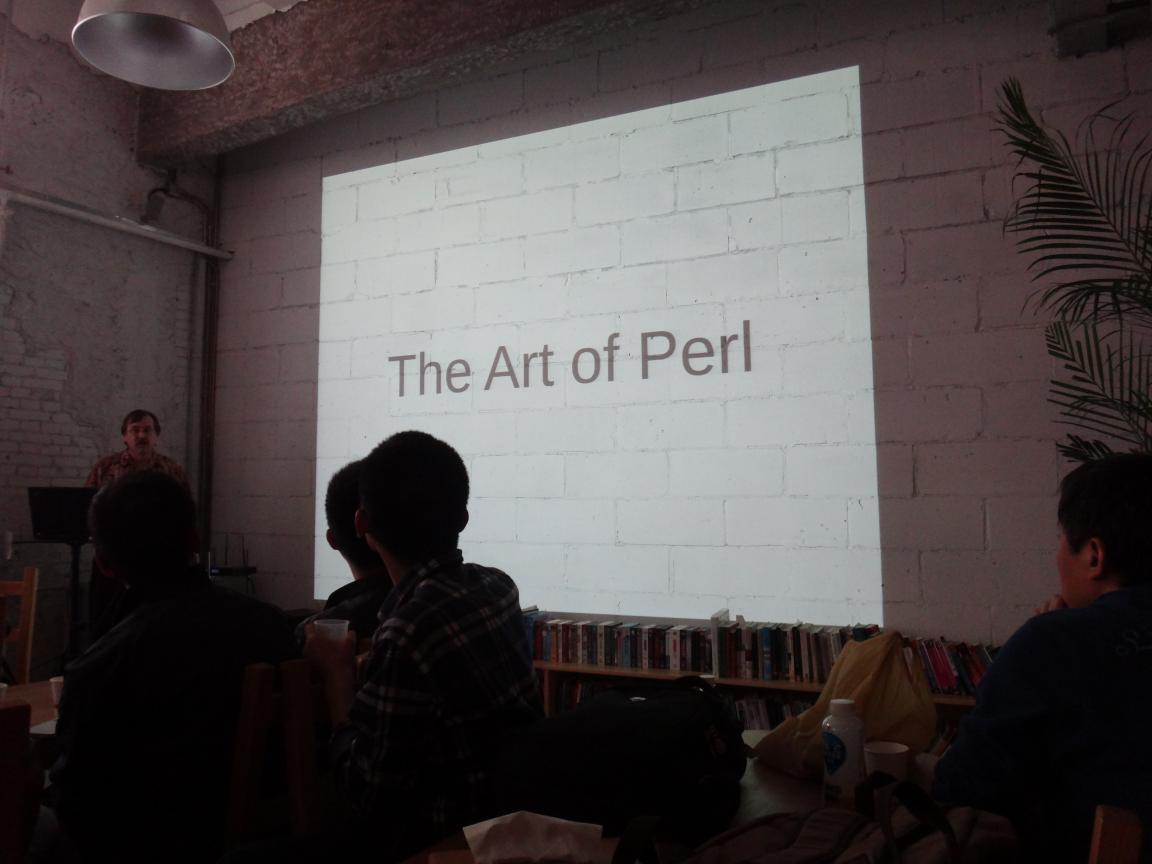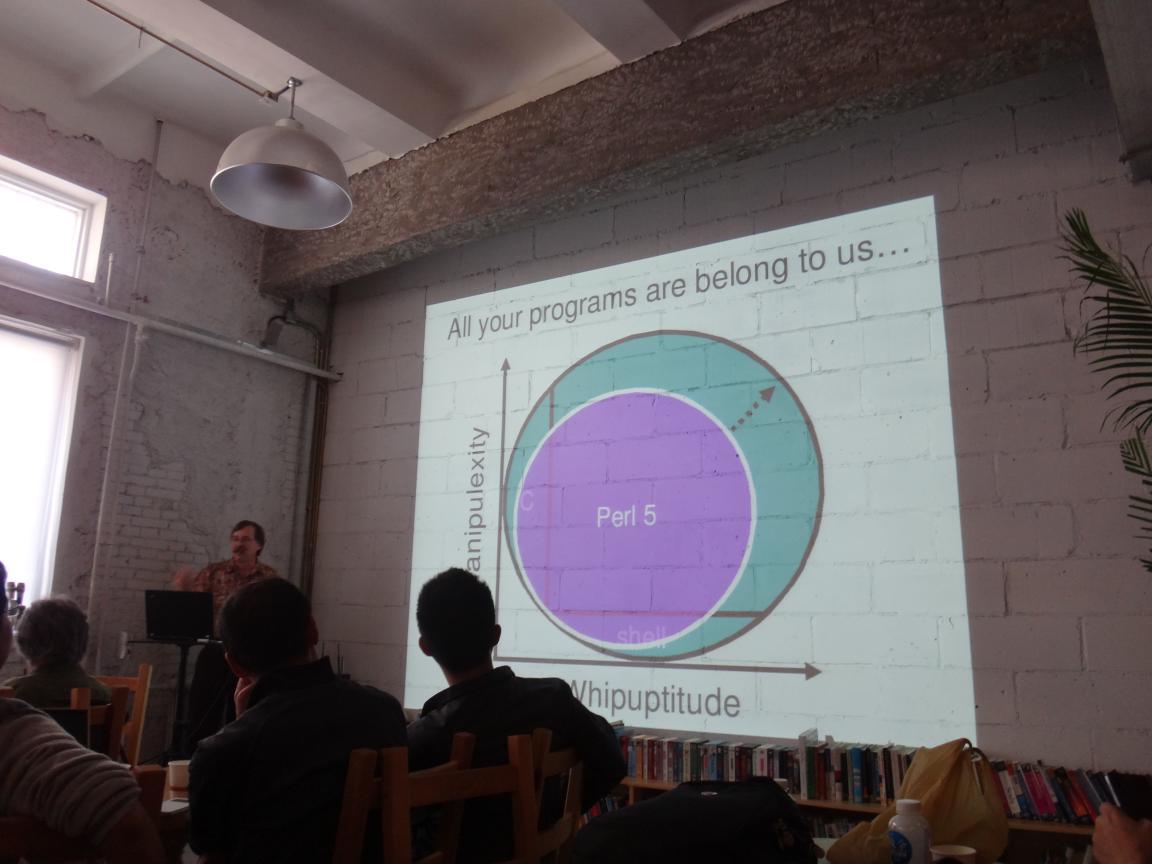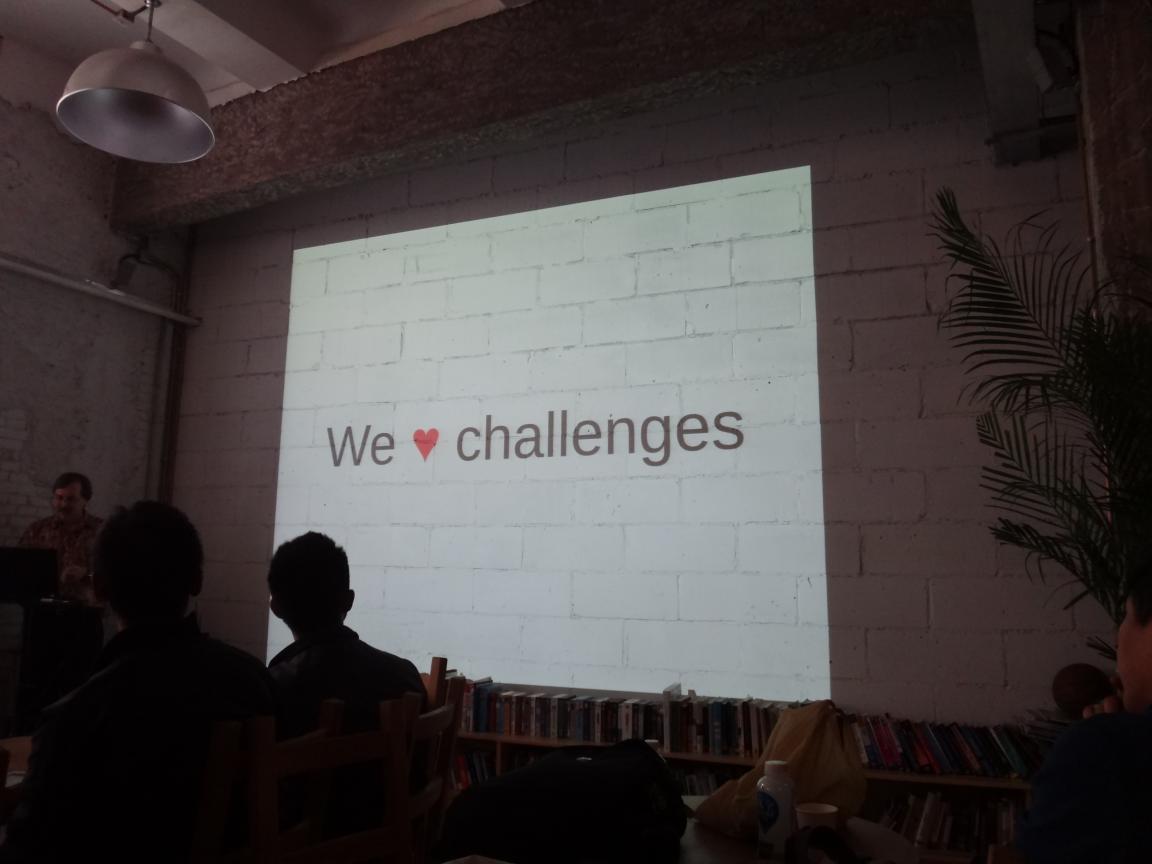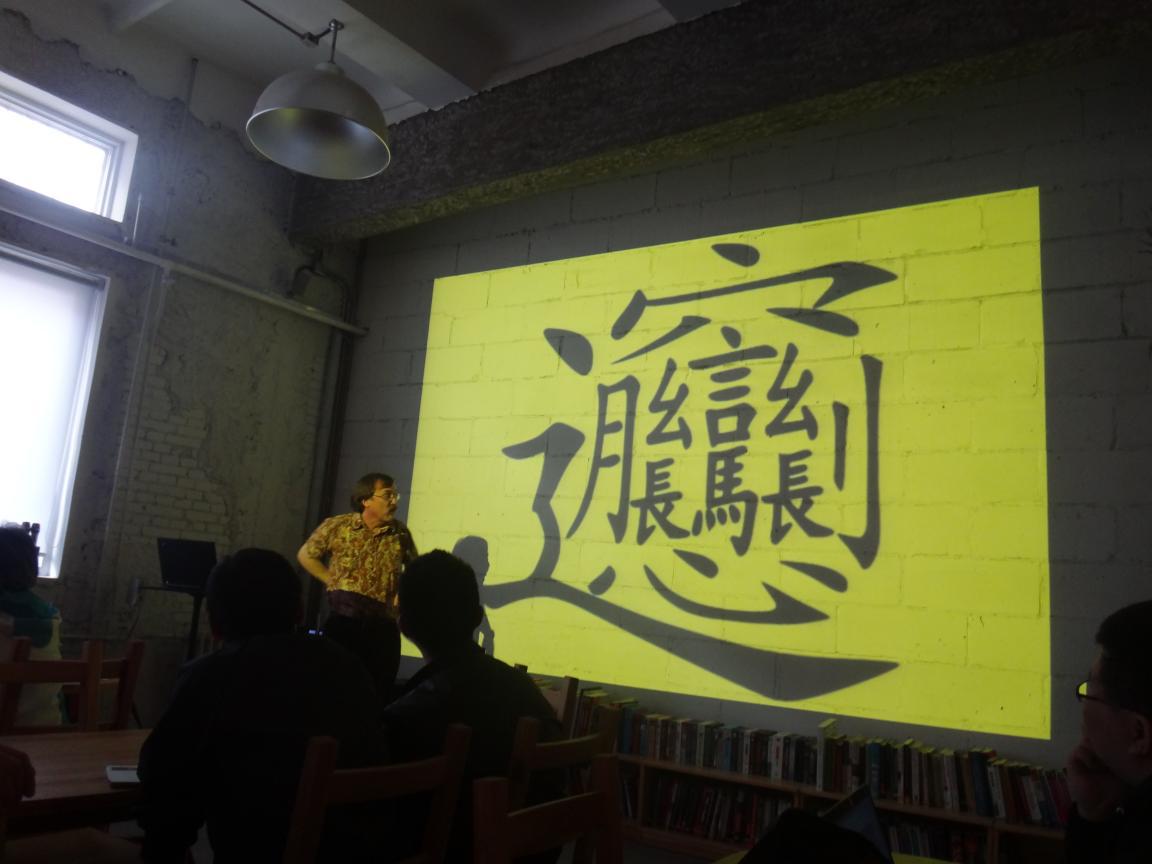 The conference ended until the six pm. at that time, I suggested taking a group photo as special memories, but without shouting the Qiezi (a common pre-word for Chinese in taking photos) we shouted Larry Wall together. Haha, it's absolutely cool to be in such rare photos (See next)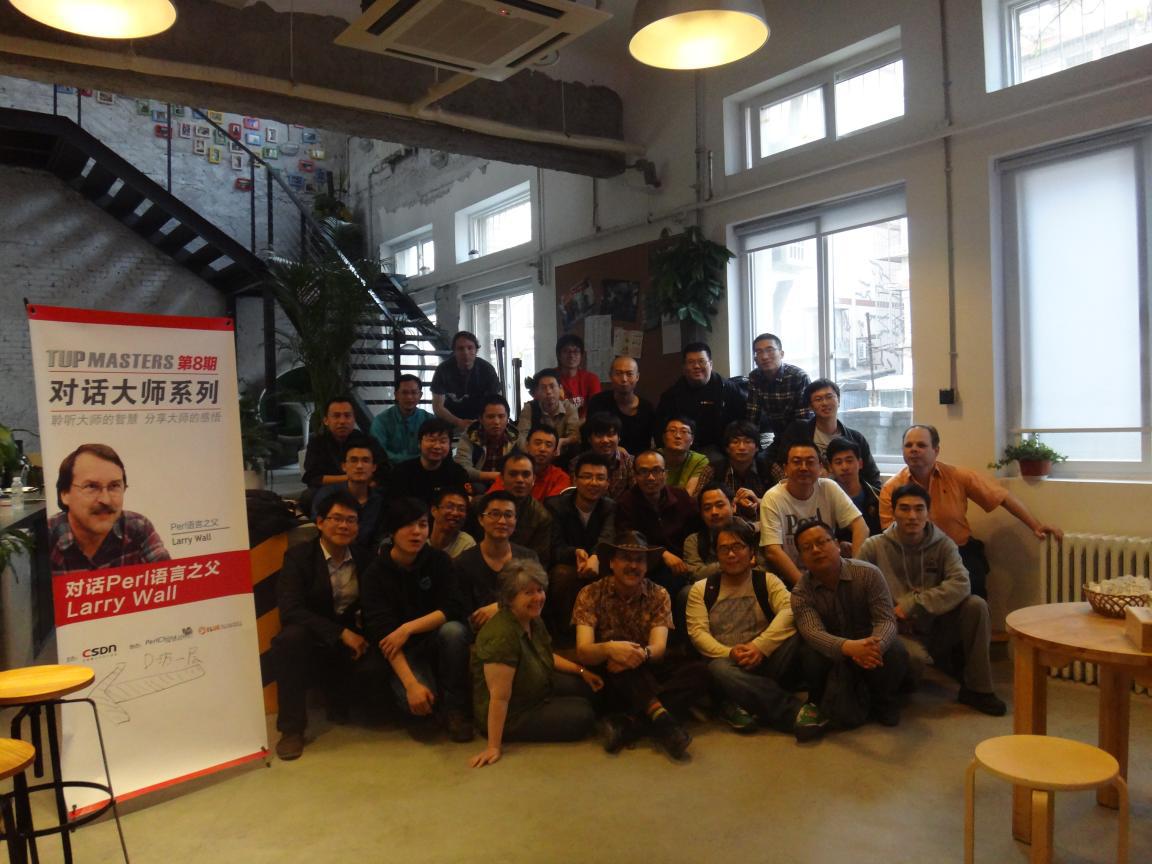 I didn't know when Larry could come to China the next time. So I took the last photo with him. You can see that he worn the handsome cowboy hat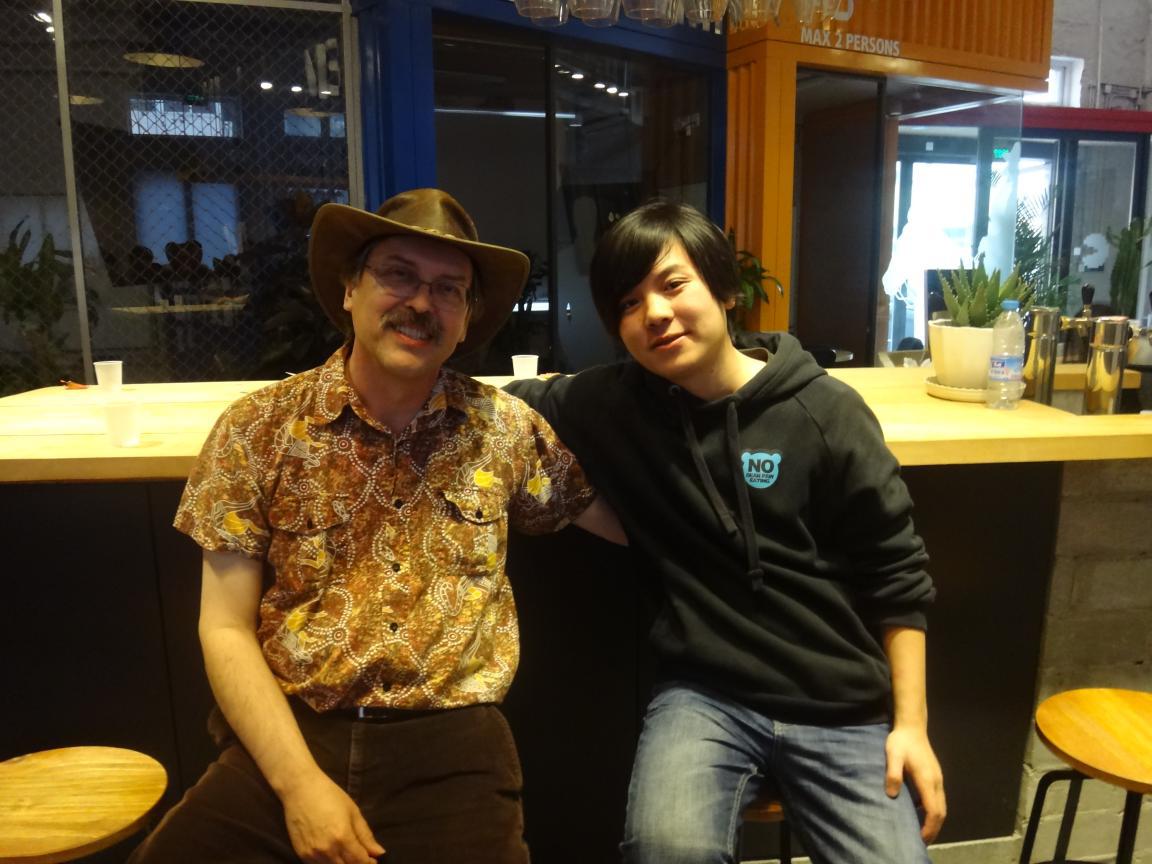 Goodbye, Larry, goodbye, cowboy. We hope you could come to china more often and share your fantastic story about OS and hacker culture with us.