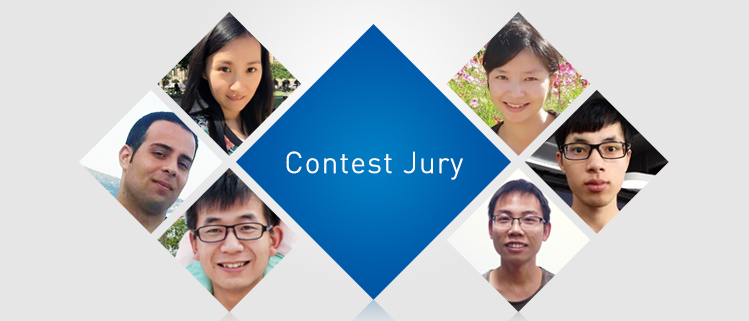 In line with our principle of "from the community, to the community", we give back the power of judging to the community and the official team.
We are honored to have invited Massimo Antonio Carofano from Italy and Jonathan Paul from Greece to this contest. They have made great contribution to deepin internationalization and overseas community construction! Peng Hao and Wang Jia, the two official team members led CrossOver application porting project, and development of important projects such as Youdao Dict, respectively. The other members have made inestimable contribution to the development and maintenance of deepin.
Now, let's find out who they are!
Deepin Technology Community Team
diyiliaoya
Personal profile: I am a PhD candidate of astrophysics who frequently use Linux. I've been following deepin for 3 or 4 years and used it as my main OS. My technique is average but I have great enthusiasm. Now I am a moderator of "System-related" section in Deepin Community.
Wishes for the contest: This contest is a great opportunity to promote community construction and communication. I wish all participants have a good time and wish the contest to be a complete success.
MattD
Personal profile: Geek, heavy user of Linux. Love technology and have a habit to fiddle.
Wishes for the contest: Your works make deepin deeper.
Maxximo88 (Left center)
Personal profile: Tech addicted, interested in computer science and sport.
Wishes for the contest: be proud to be part of Deepin community!
Others: focus on clean wallpaper guys!
Jonathan Paul
Personal profile: In charge of Greek language branch of deepin internationalization project, leading the translation of Greek language branch.
Wishes for the contest: N/A
Note: Due to temporarily lose of contact, this profile is written by the article author.
Deepin Technology Official Team
Wang Jia (Upper left)
Personal profile: Product manager of Deepin Technology team. Responsible for development plan of Deepin Store, Deepin Movie, Deepin Manual, Youdao Dict and so on.
Wishes for the contest: Thank you to share the beauty you saw.
Wang Mengjing
Personal profile: Cheerful and enthusiastic, love shopping and travel. Responsible for daily operation and welfare of Deepin Technology team to keep the team united and vital.
Wishes for the contest: Share your wonderful life with deepin.
Yu Jingmei (Upper right)
Personal profile: In charge of Deepin Technology test team. Responsible for coordinating the testing of deepin.
Wishes for the contest: Thank you for your attention and love for deepin. Hope your share your love and joy by wallpapers. Just send your works and you will get the chance to make deepin bring them to the world. Many deepin fans will spend treasured time with your works.
Shu Le (Lower left)
Personal profile: Like drawing, photography, fiddling with system and software. Advocate conciseness and perfection. Now in charge of Deepin Technology design team. Responsible for the design of deepin and application relevant things.
Wishes for the contest: Everyone work together to bring the world a better deepin.
Peng Hao (Lower right)
Personal profile: In charge of CrossOver porting project. Responsible for the porting of QQ and many other software. Also took part in projects such as system migration for ATM device of the Postal Savings Bank of China.
Wishes for the contest: The world is so big, but a person can only see a limited part of it, especially indoorsy like me (LOL). Wish to appreciate the beautiful world together with everyone.
Yang Wanqing (Right center)
Personal profile: Love to fiddle, love code, and love Linux. Advocate the development philosophy of conciseness. Now responsible for developing and maintaining the modules of deepin dock and control center.
Wishes for contest: Your works is the encouragement to us!
Others
Here is the introduction of all members of the contest jury. Is your admired expert included?
Prizes in the contest include Wacom tablet, Fujifilm instant camera and Yeelight bed lamp and many other gifts. Take a part in now!