Hello, everybody.
The 3rd issue of community interview meets you now. This time we have invited a deepin user coming from Taiwan—freddy4212. Now let's start this interview.
cxbii:Hi, freddy4212. First of all, please give us an introduction about you.
freddy4212:Hello, everybody. I am freddy4212. At present I'm a student in Grade One, studying in a high school in Taipei, Taiwan. Even so, I'm very interested in open source and Linux system. I've been a Linux system user for about 6 years. deepin is my present operating system.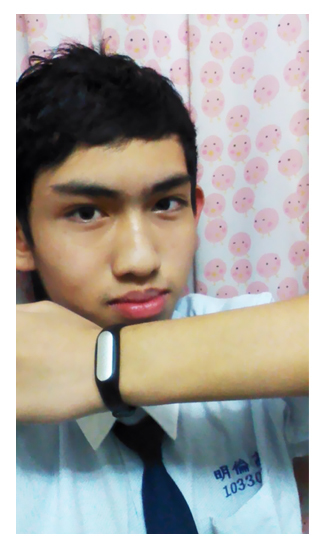 cxbii:The age distribution of our deepin users is really wide 🙂 Can you tell us why you like Linux system and why you eventually chose deepin?
freddy4212: I usually like studying computer. After I was weary of playing with Windows system, I wanted to find out what other operating systems could be played with. Finally I found Linux system, and thus I knew the open source software. From then on, I knew more and more about the things related. Like many people, I contacted Ubuntu first. Then I installed many Linux distributions. I discovered the distribution deepin by accident which I found suited my taste and needs, so I loved it.
cxbii:My experience of contacting the open source was similar with that of you. While using deepin system, do you know about our development team? And how do you think of us?
freddy4212:On deepin's development team, I know that the main development of deepin is mainly done by Wuhan Deepin Technology Co., Ltd. Located in Wuhan in mainland China, this corporation is a technology corporation established not too long, but deepin is a distribution with a long history.
I remember that there wasn't series of software when I contacted deepin for the first time, while it appeared several years later. At that time the interface couldn't claimed to be beautiful, and the operating experience was just so-so, not to mention the stability. However, the stability is quite high now. And interface and experience are outstanding. Chinese manufacturers are very good at changing the ugly duckling software into the beautiful swan one, which is pleasant to look at, simple to operate, yet powerful in functions. If there are more Chinese manufacturers to participate in the market, the deficiency of the open source software being against humankind can be made up. deepin does a very good job. I also hope that your spirit can be continued in the future series of applications and can attract more partners to participate in the improvement of the whole platform. I deeply feel that deepin is going towards the goal of making the best operating system.
cxbii:Maybe because we are comparatively low-keyed, most people don't know much about us. The full name of our corporation is "Wuhan Deepin Technology Co., Ltd." Our corporation was founded in 2011 in wuhan, but now we have set up branches in Beijing, Shanghai, Guangzhou and other places. We now have more than 100 full-time staff. To take this opportunity, I'd like to know something about the recent development situation of open source in Taiwan.
freddy4212:OK. Please ask me questions.
cxbii:On Software Freedom Day of 2014, I took part in the annual gathering of Shanghai LUG. Mr Lin Lvqiang (a Taiwanese), the marketing director from Gitcafe, gave us a speech on the development of open source in Taiwan. In the speech, he introduced the difference between the numerous open source software and hardware communities and the open source atmosphere in Taiwan and those in mainland China. Could you please tell me what you know about them?
freddy4212:There are indeed a lot of open source communities in Taiwan, but generally the most active ones are gathered in the Taipei area, and there are comparatively few of them outside Taipei. Friends around me are generally students, so there are few people in my friends playing with Linux. Oh yeah! But there is a deformation of Linux which we all love. It's called android. Hahaha~
cxbii:In mainland China, the open source organizations which are comparatively active are generally in Beijing, Shanghai and Guangzhou and colleges and universities, which is similar to the situation in Taiwan. By the way, do you know about COSCUP in Taiwan? This conference is pretty famous in mainland China.
freddy4212:Because of my studies, I haven't taken part in this conference, but COSCUP is really great. Usually some heavyweights are invited to give lectures in it. Of course, there are also many fans to share their experience of using free software. COSCUP 2014 was held in Humanities and Social Science Building, Academia Sinica in Taipei. And this year it is through the NFC derivative products that a lot of fun will be added to the whole activity and the distance between the participants and the manufacturers will be reduced.
cxbii:With regard to the government support, the atmosphere of open source in Taiwan should be better than that in mainland China. I don't know what other questions you have and want to ask?
freddy4212:Although in our schools, Windows which is most close to the daily life is still used for all the education, the government has set up some agencies to try promoting open source software. However, when we all get used to using proprietary software, naturally it would be difficult for us to walk into the world of open source software. But what I'm concerned about most are the development of deepin's new versions and when Deepin Talk and the new website can be released.
cxbii:The next version of deepin goes well at present. In this version we will develop it based on the Debian repertory and replace into Gala as the default window manager. In addition, there will be brand-new software such as the screenshot tool. As for the time of release everyone is concerned about, I really can't tell you, but it should be that you can see the preview in this June.
 As for Deepin Talk, at present due to personnel changes, now it doesn't goes very smoothly, but Deepin ID function which is the core has been in development. Deepin ID will meet you together with the website of the new version.
The development of the new website can be said to have gone through twists and turns, but the main website of deepin has been basically completed at present, and in the community site, BBS, blog and Bug management need to be focally adjusted. Please wait patiently.
The above is the general information. Is there any other information you want to know?
freddy4212:Generally there isn't. Thank you.
cxbii:OK. Our interview ends here. Thank you for your participating. Good-bye!
The above is the content of the community interview of this issue. We hope you like it!
See you in the next issue!
Attached: screenshot of the homepage of deepin new official website