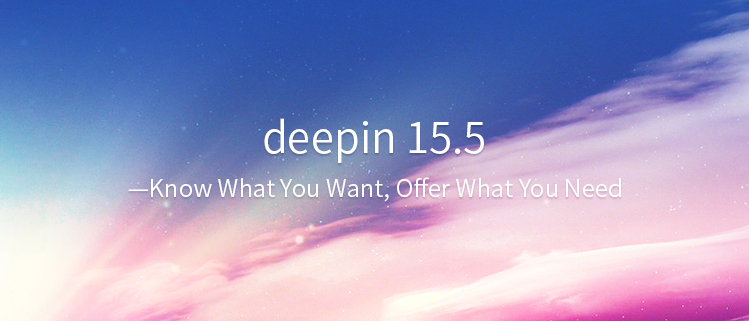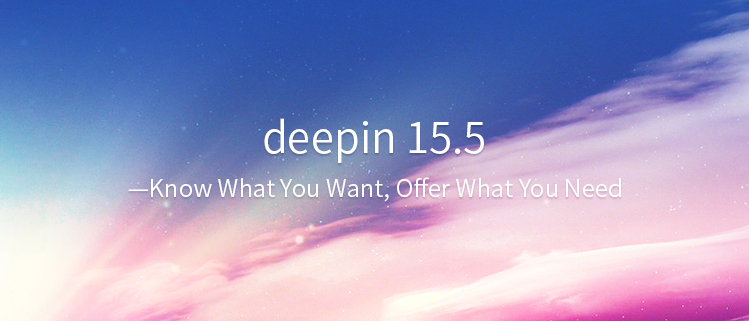 deepin is a Linux distribution devoted to providing beautiful, easy to use, safe and reliable system for global users.
deepin 15.5 mainly added HiDPI, fingerprint scanning and Flatpak application format. It migrated Deepin Crosswalk to the new web application framework, preinstalled Deepin Clone and Deepin Recovery, newly added touchpad gesture, Wi-Fi hotspot sharing and color temperature adjustment as well as comprehensive optimization of network module and desktop environment. Applications in Deepin Family and applications related to Deepin Wine have been upgraded to the latest version.
Full HD Adaptation, Enjoy Perfect Experience
Deepin Desktop Environment and various components fully support the adaptation of HiDPI, auto identify the appropriate resolution for HiDPI. The interface, fonts and icons are shown more clearly and harmoniously.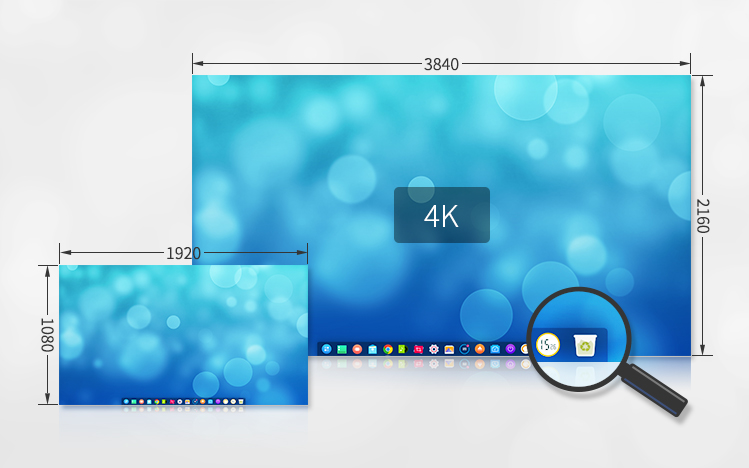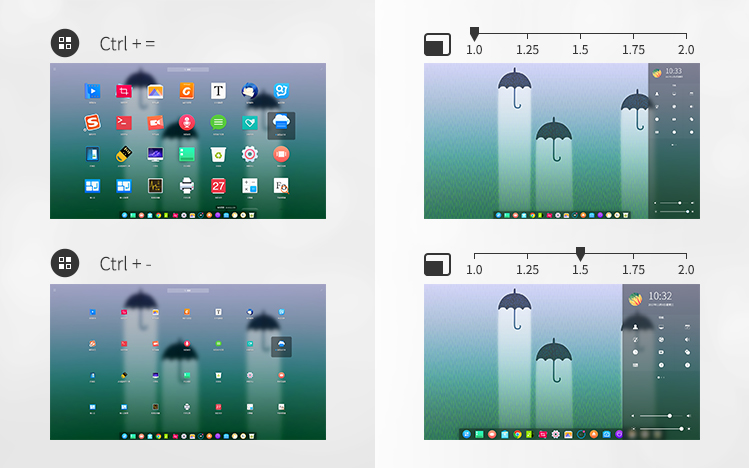 One-click Backup, Easy Overall Protection
Pre-installed Deepin Clone, you can clone, backup and restore disks and partitions. Timely backup system files to prevent loss. If you can not enter the system due to some reasons, directly enter Deepin Recovery from the startup interface to repair boot, partition, format and so on. Meanwhile, you can also backup and restore disk and partition in Deepin Recovery.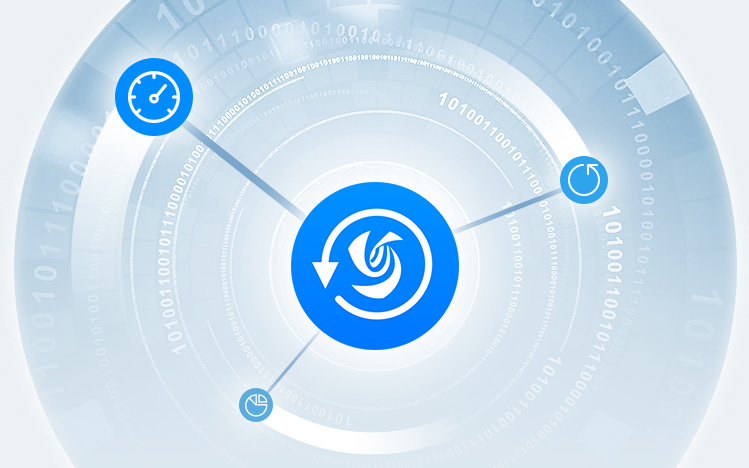 Wi-Fi Hotspot, Freely Sharing
Computer instantly becomes to wireless router, shares hotspot to other laptops or mobile devices without network traffic, and also supports custom Wi-Fi SSID, password security and other functions.
Notes: Wi-Fi hotspot needs the support of your computer network card.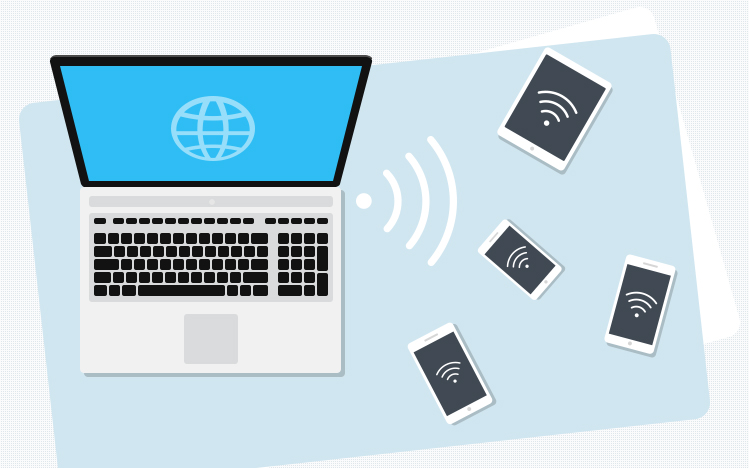 Cool Fingerprint Scan, Multiple Gesture Recognition
Added fingerprint function to support for scanning and pressing fingerprint devices. Fingerprint unlock is used for login/lock screen, authentication dialog box, terminal sudo and other operations without password input. Gestures in touchpad is improved with more gesture recognition.
Support list: https://www.freedesktop.org/wiki/Software/fprint/libfprint/Supported_devices/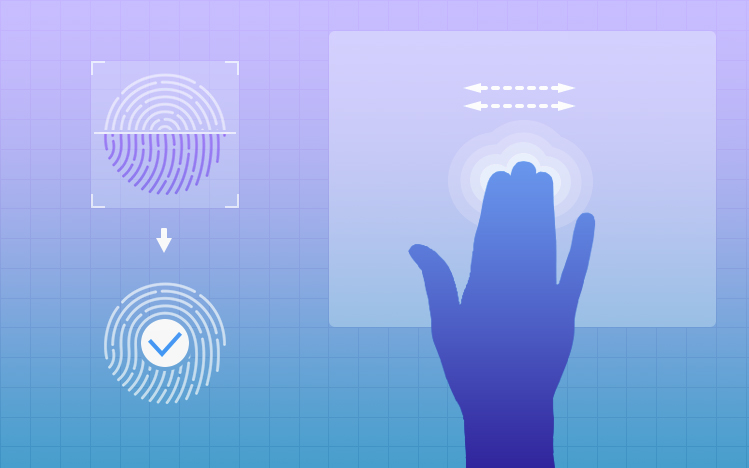 Auto Color and Temperature adjustment, Thoughtfully Protect Eyes
By obtaining the geographical location to help the system auto adjust the screen color and temperature, it allows you to easily use, helps ease visual fatigue and protect eyesight.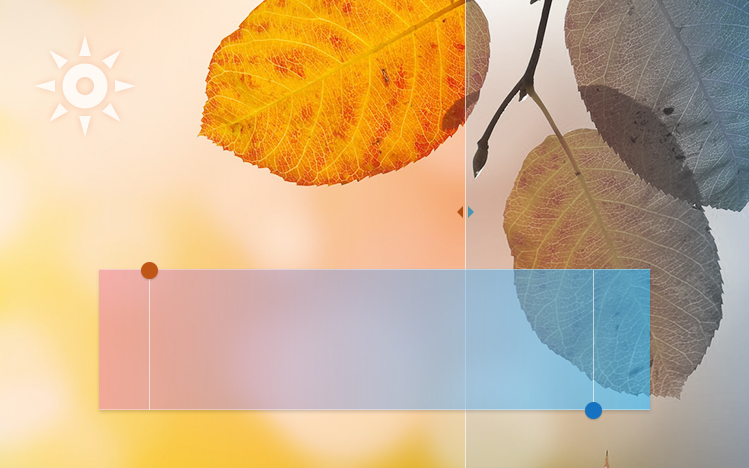 The Larger Deepin Family, The Better Application Ecosystem
Upgraded applications in Deepin Family to the latest version, pre-installed new member Deepin Clone and Deepin Picker; Also fixed and optimized issues from users of Deepin File Manager, Deepin Image Viewer, Deepin Screenshot, Deepin Screen Recorder, Deepin Terminal and Deepin Movie.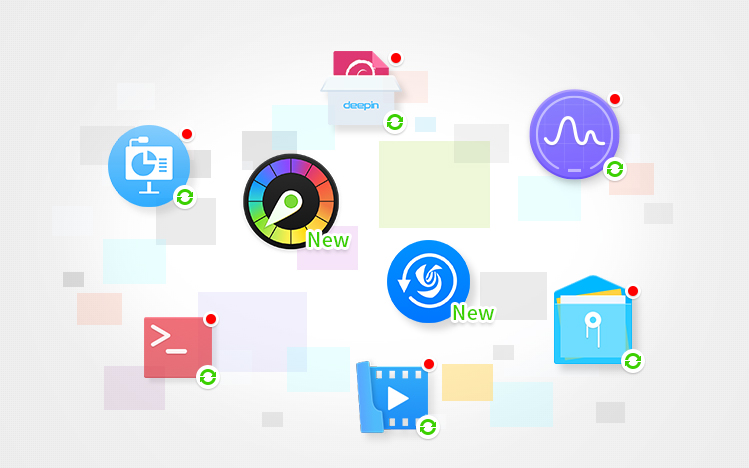 More details are as below:
Installer
Newly added the prompt to eject device after installed;
Fixed the issue that prompt error when wrong username or password entered;
Fixed the related dependency problems;
Sync the internationalization translations;
Dock
Newly added the function to hide plugins;
Newly added the Refresh button of network list;
Newly added "Force Quit" in context menu;
Optimized the function of auto hide;
Optimized window preview;
Optimized Wi-Fi password dialog box;
Fixed the prompt error of system tray;
Fixed the issue that application icon is not displayed occasionally;
Control Center
Newly added the function to auto adjust color and temperature;
Newly added display scaling function;
Newly added fingerprint in account module;
Newly added Wi-Fi hotspot sharing;
Newly added application proxy;
Newly added VPN import/export;
Newly added the function to auto clear package cache;
Newly added touchpad palm pressure settings;
Newly added the function to auto switch to available sound port;
Disabled the middle finger clicking fucntion;
Optimized the naming of system effect files;
Optimized account module and newly added login without password;
Optimized shortcuts module and newly added shortcut for Deepin System Monitor;
Optimized network layout and notification;
Optimized startup menu background;
Optimized lock screen and login interface;
Optimized brightness settings;
Optimized font settings;
Fixed the issue that network crashed when connected to or deleted it;
Fixed the translation of authentication dialog box;
Fixed the issue of OSD keyboard layout scrolling;
Fixed the issue of switching user;
Launcher
Newly added shortcuts Ctrl =/- or Ctrl+mouse wheel to adjust the icon size;
Newly added "Open by proxy" in Launcher context menu;
Optimized the display of uninstall dialog box;
Optimized icon dragging;
Desktop
Newly added icon avoidance when dragging;
Optimized the issue that icons will not auto arrange when renamed;
Fixed the issue that desktop crashed when deleted some files;
Fixed the issue that little shadow occurred when selected several files to move and paste;
Others
Thanks for the Marea icon theme made by Carecm, a Spanish community user;
Thanks for the Halo icon theme made by Alejandro Camarena, a Spanish community user;
Newly added Flatpak format;
Newly added Intel device compatibility;
Newly added touchpad gesture to call window manager;
Newly added upstream security updates;
Migrated Deepin Crosswalk to the new web application framework;
Upgraded kernel patches and firmware;
Upgraded Flatpak to support Deepin Desktop Environment components;
Fixed the issue that parts of hardware drivers are not compatible.
More Wonderful Contents, View Offical video
Easy to Get, Simple to Install
You can experience the incredible charm of deepin with the time for just a cup of coffee!
Please download deepin mirror and watch video tutorial. With Deepin Boot Maker, you can easily install the system in your computer.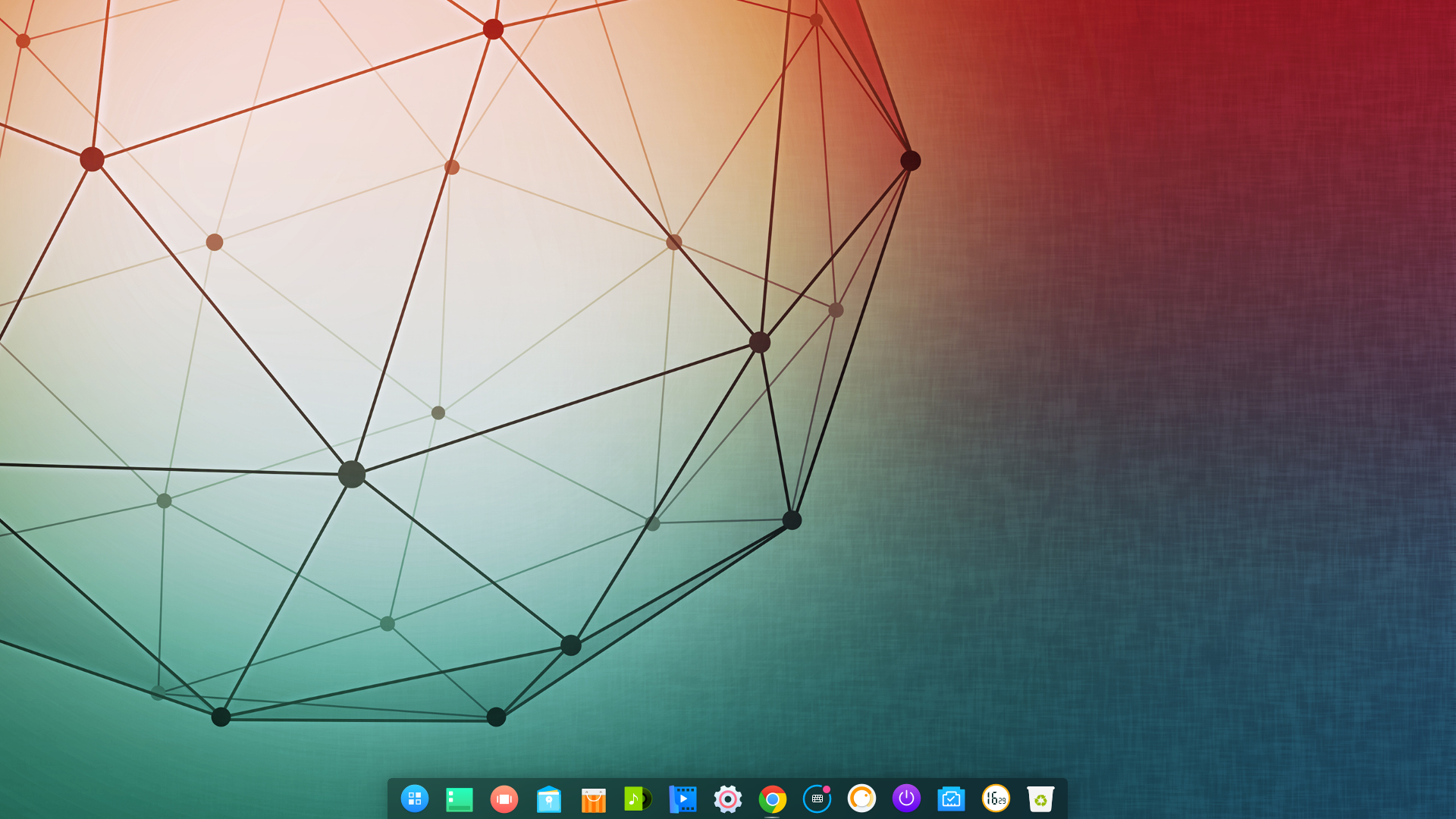 Official Downloads:
64bit: Click Here to Download (MD5 checksum)
Other downloads (Synchronizing):
Baidu Yun, Sourceforge, MEGA, Google Drive, Community ISO Repository
Reminder: deepin 15.4.1 can be upgraded to the latest edition through "Control Center→System Information".
Advocate Freedom and Share Happiness
deepin is an open source desktop system developed for common users. You are free to download, distribute, modify and use it.
Detailed address is GitHub: https://github.com/linuxdeepin
Welcome to follow us on Weibo, Twitter and Facebook to acquire latest update in the first time. You are also welcomed to join our forum to communicate and share your joy with us.
At last, we solemnly thank those community teams and companies who have provided testing, documentation, translation and mirroring support. You have made open source better with the selfless contribution!