Deepin is the top Linux distribution from China, devoted to providing a beautiful, easy-to-use, safe, and reliable operating system for global users. (Global Ranking)
In deepin 20.8, a new application "Deepin Home" is added, which breaks the "information barrier" between the deepin team and users, and will work on product quality, software and hardware ecology to better serve deepin users. What is more, we have upgraded Qt to version 5.15.6, updated the DTK development library, fixed the underlying vulnerabilities, and further improved system compatibility and security. Besides that, we have developed and integrated a great number of practical functions based on the community users' feedback. Welcome to try it!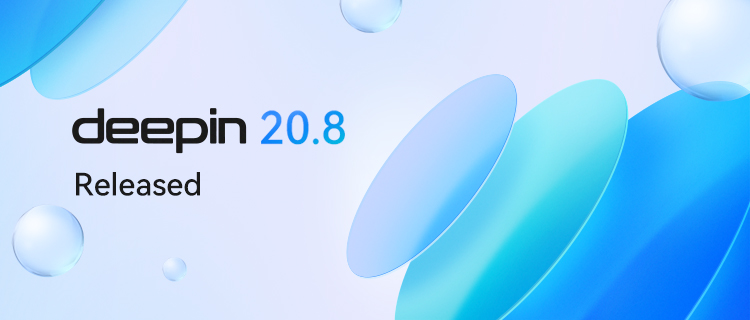 Deepin Home
The new self-developed information-aggregation application "Deepin Home", in V1.0.0, has gathered important information platforms, such as GitHub, Wiki, forum, and social media, which supports deepin ID login and sending messages. Here you can receive community news in real-time, interact and communicate with others, participate in questionnaires, etc. In the future, we will establish a perfect tracking system for requirements and bugs, and special feedback channels for software and hardware to make it better for community users.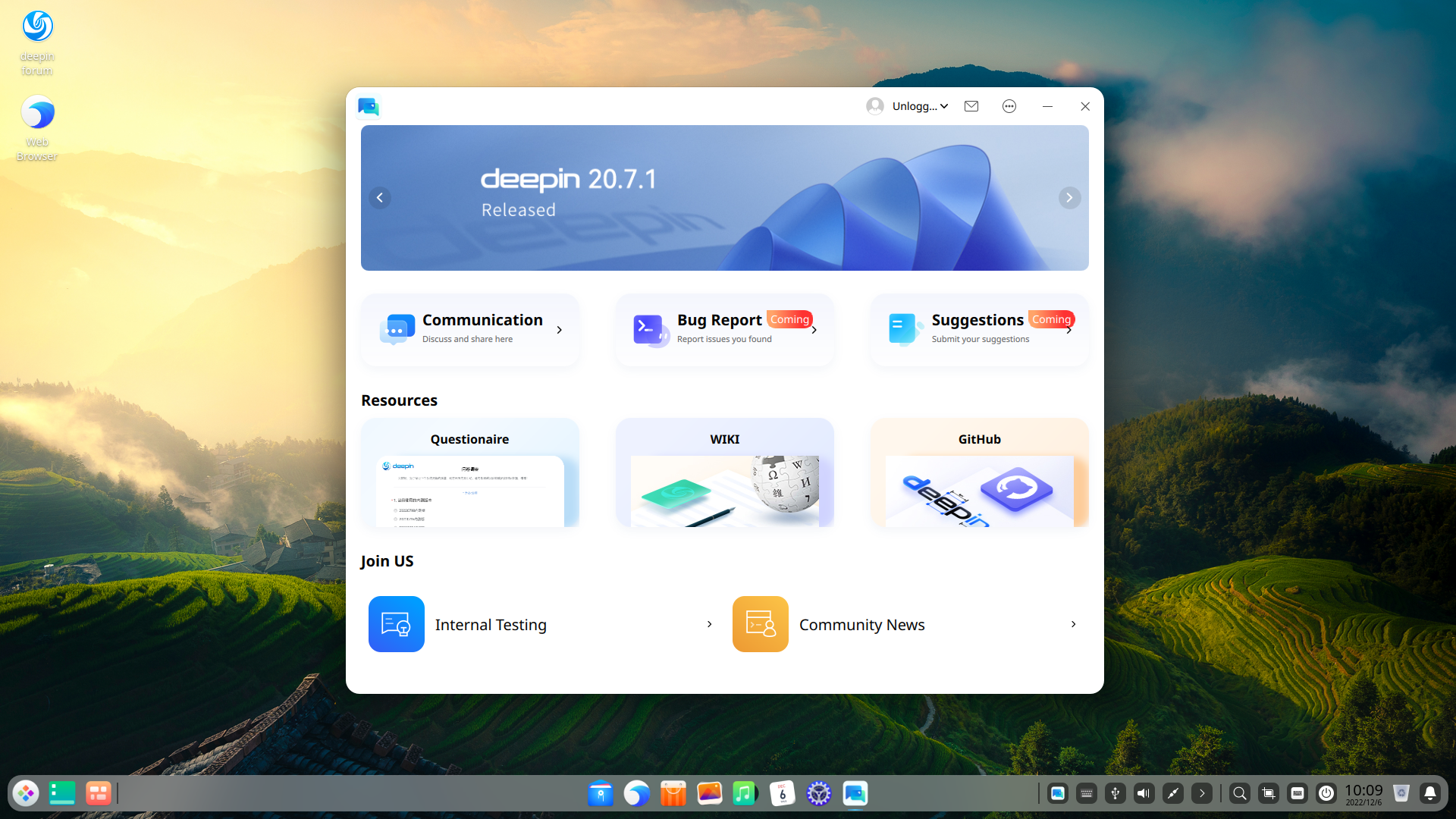 App Store
It has improved the opening speed of Wine apps after installation, optimized the visual effect of the app update and management pages, and supported copying and pasting comments in application details pages, offering you a better downloading and using experience.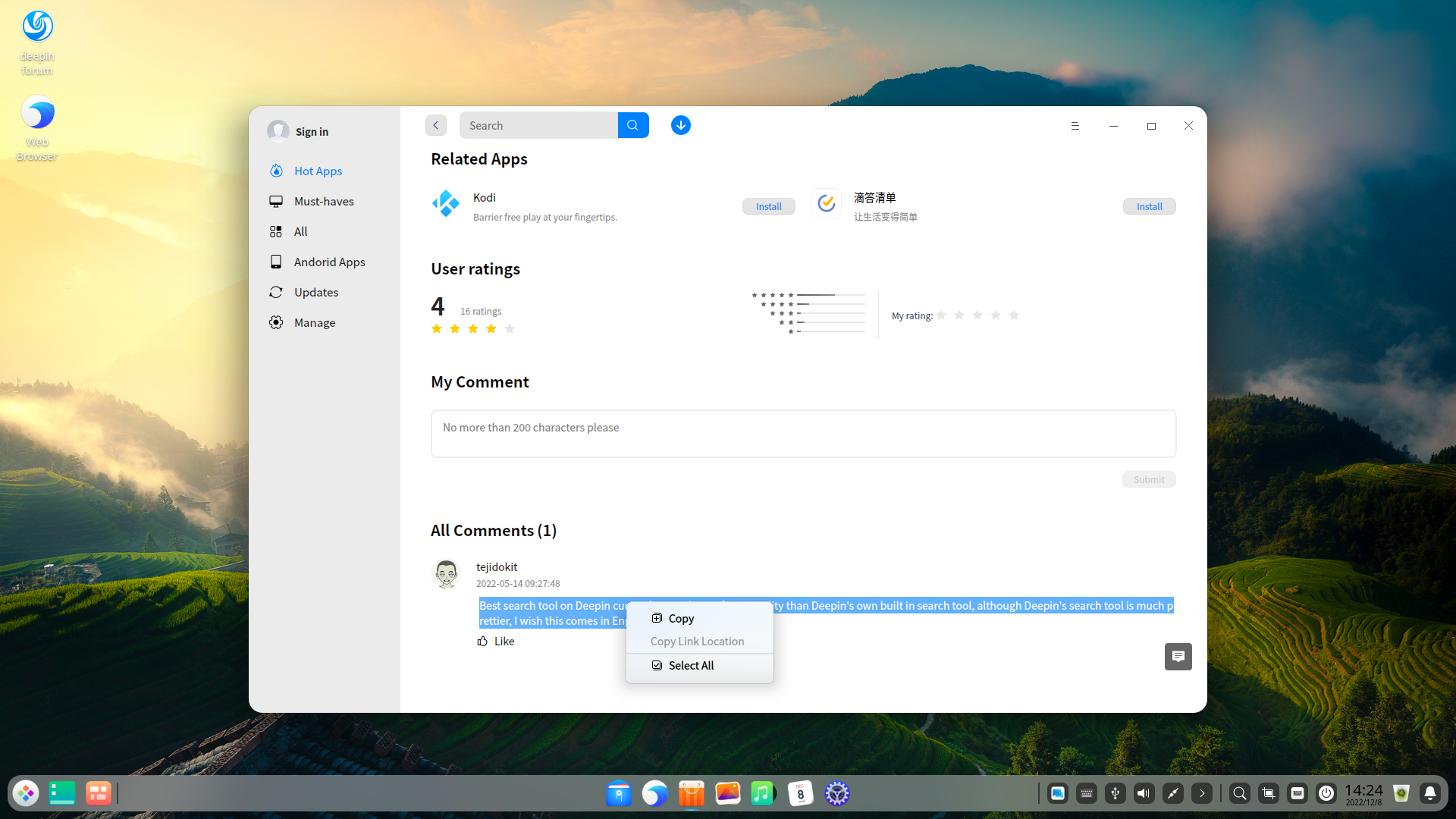 File Manager
The functions have been further optimized, making file management more "smart", for example, you can save files on a disc as image files, rename and format external devices from the right-click menu directly, and customize screensavers by your favorite pictures.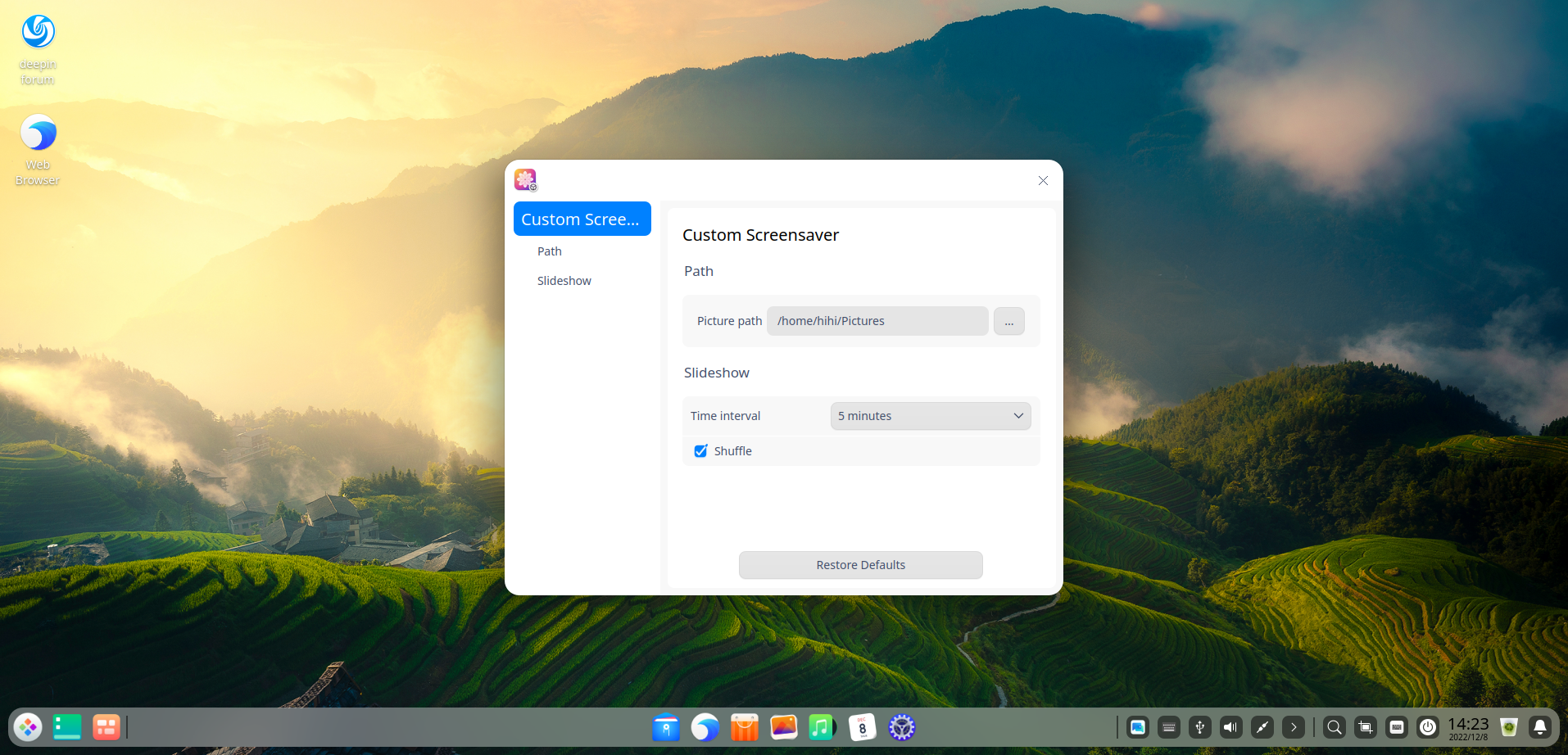 update and optimization
Kernel
App Store
File Manager
Mail
Browser
Bug Fixes
DDE
App Store
Kernel
File Manager
Terminal
Font Manager
Calculator
Device Manager
Document Viewer
Package Installer
Text Editor
Image Viewer
Album
Screen Capture
Others
Official:https://cdimage.deepin.com/releases/20.8/deepin-desktop-community-20.8-amd64.iso
Acknowledgements
We solemnly thank those community teams and companies who have provided testing, documentation, translation, and mirroring support. Welcome to use deepin and join our forum to submit feedback and share your suggestions.