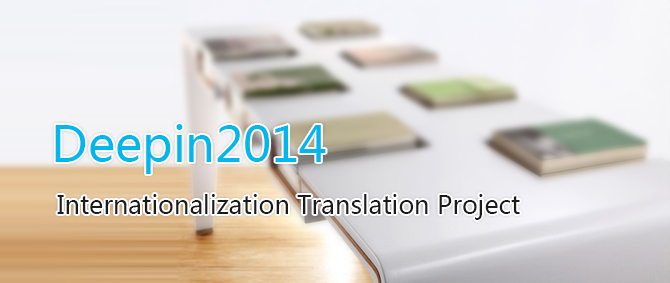 Since after Deepin 2014 RC released, we plan versions after that will officially support 15 global languages!
A few days ago, we released Deepin 2014 RC and checked the Chinese and English translation of Deepin Desktop Environment 2.0 and all featured software. In order to support the plan of 15 popular languages, we currently call on and welcome global enthusiasts to participate in Deepin 2014 internationalization translation plan.
Deepin internationalization translation projects are primarily doing in Transifex translation platform: https://www.transifex.com/organization/linuxdeepin/
Welcome all enthusiasts to Transifex platform for translation, if you want to contribute greater strength to Deepin international projects, please contact us to be the manager.
Meanwhile, welcome to join Deepin Internationalization mail-list for translation organization:https://groups.google.com/forum/#!forum/deepin-localization
If you have any comments or questions about Deepin localization projects, please feel free to contact us .
We express our appreciation to the Deepin contributors !
Note:All developed achievements of Deepin projects are open and our Github address: https://github.com/linuxdeepin
Deepin Team