Friendly Reminder
Do not install, use and evaluate in a virtual machine
Deepin 2014 is strongly recommend to be installed directly on the real machine, so as the gorgeous effect of which could be truly experienced, because Compiz is used as the window manager in Deepin 2014 and its performance is less poor in a virtual machine.
To solve this problem, we have planned to develop a new window manager to replace Compiz for future releases.
Overview
Linux Deepin Project is renamed to "Deepin" Project.
Deepin is a distribution that aims to provide a beautiful, easy to use and stable operating system for global users. Based on HTML 5 technologies, Deepin team has developed a series of new special software, such as Deepin Desktop Environment, Deepin Music Player, DPlayer, Deepin Software Center etc.
In recent years, Deepin developed rapidly and got support of users from more than 40 countries/regions. It ranks first among all Chinese distributions on DistroWatch with tens of millions times of download.
Compared with Beta,Deepin 2014 RC has the following updates and changes:
Deepin Desktop Environment
Deepin 2014 RC system has been fully optimized with a boot memory of 500M, and the internal prompt mechanism has been improved, which makes Deepin Desktop Environment be more light weight and sensitive.
To unify Deepin2014 RC overall style and appearance, we improved Deepin system theme. Meanwhile, a vivid and simple user guide is added, which helps new users to quickly grasp the common operations.
Control Centre
Deepin2014 RC brings a comprehensive and perfect Control Centre.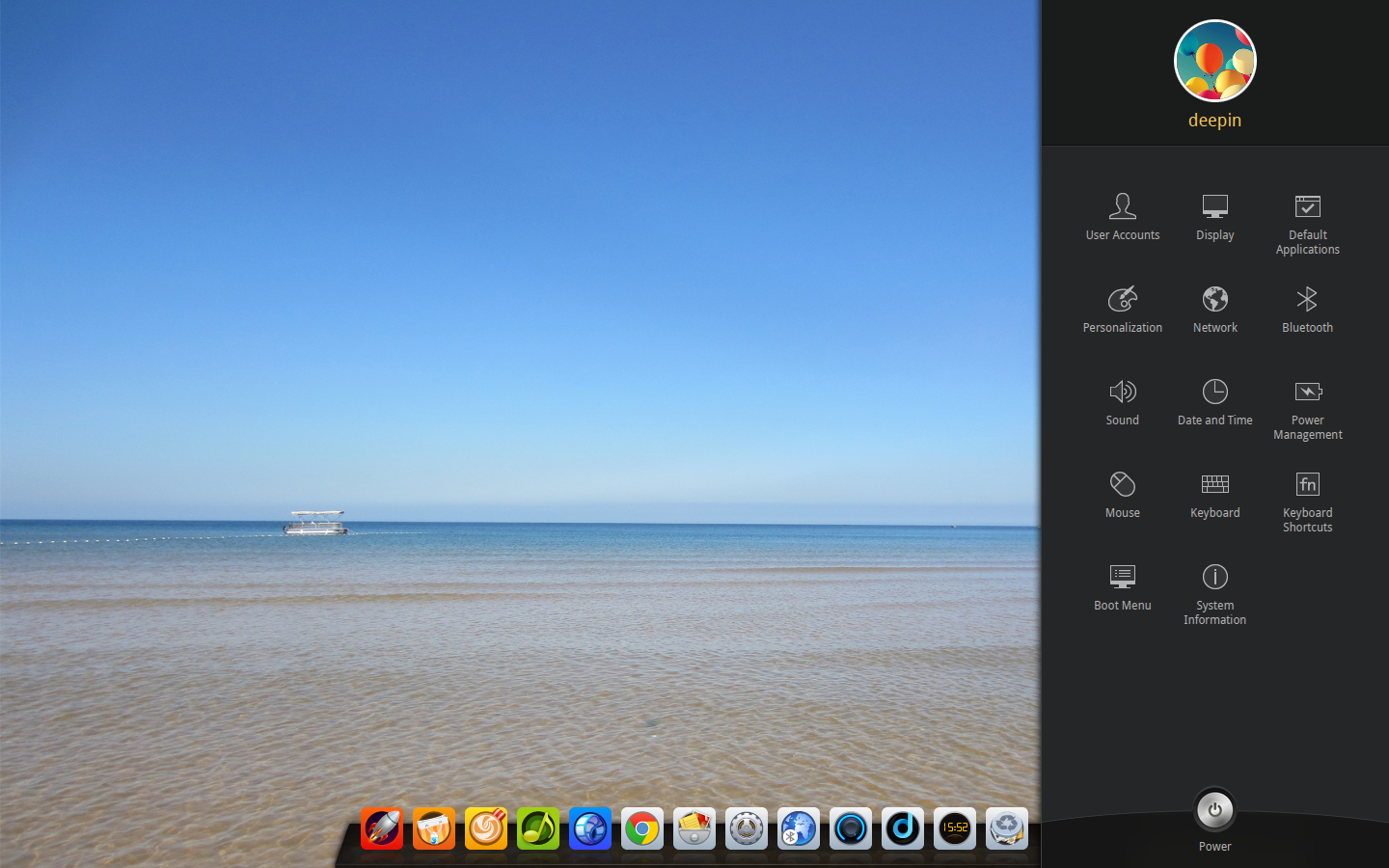 We comprehensively improved some functions of important modules, such as display, network,Bluetooth and personalization. Meanwhile, many useful functions of network proxy , switching system language built-in themes have been added.
Software Management
Deepin2014 RC makes software management easier than ever in Linux.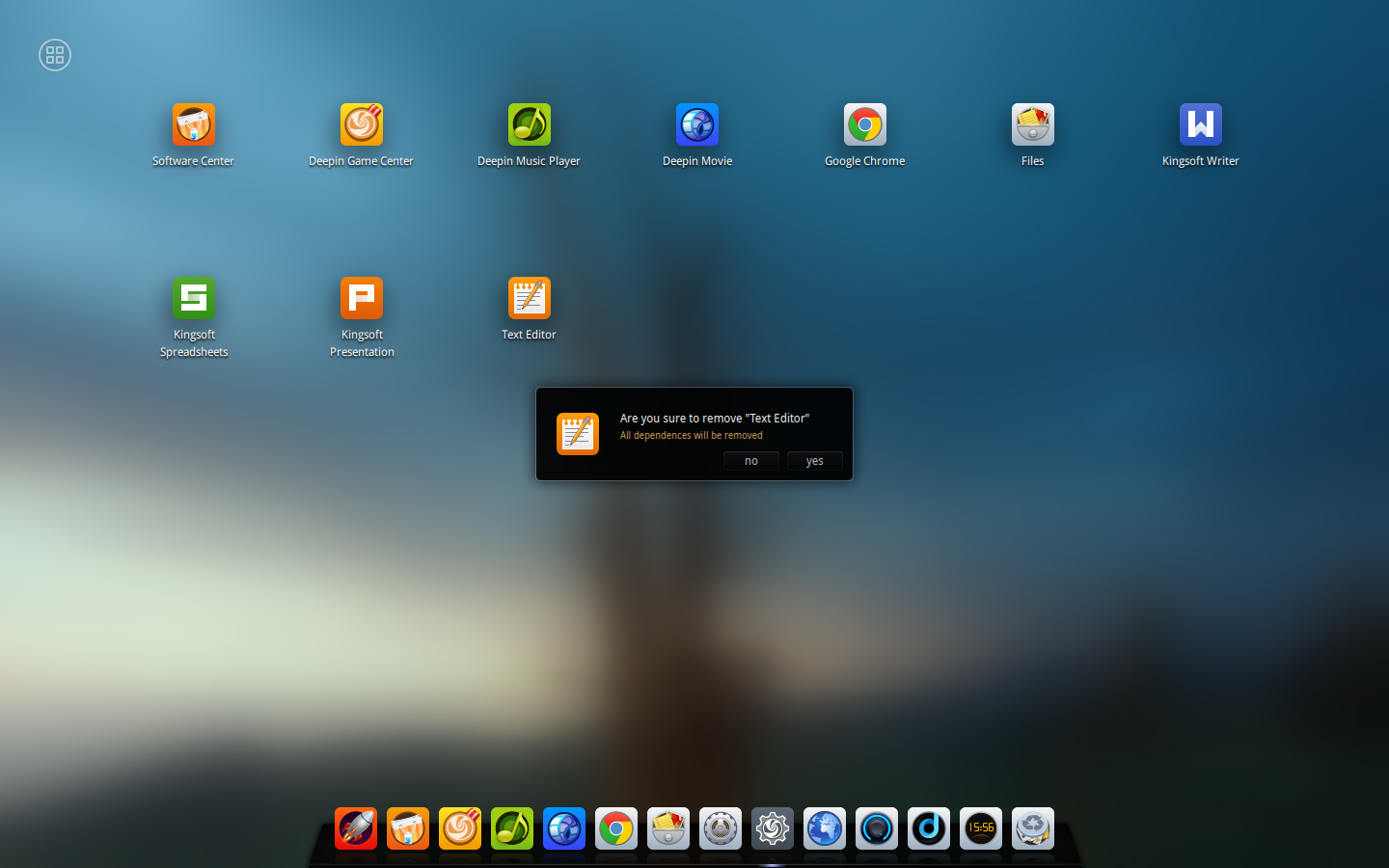 Depth Desktop Environment has supported to directly uninstall applications in launcher and drag the application icons to trash for uninstall in launcher. Based on the original repository,we added a lot of third-party software, which could be installed directly by opening Deepin Software Center.
Now, no cumbersome Root certification and complex operations required to install or uninstall software in Deepin.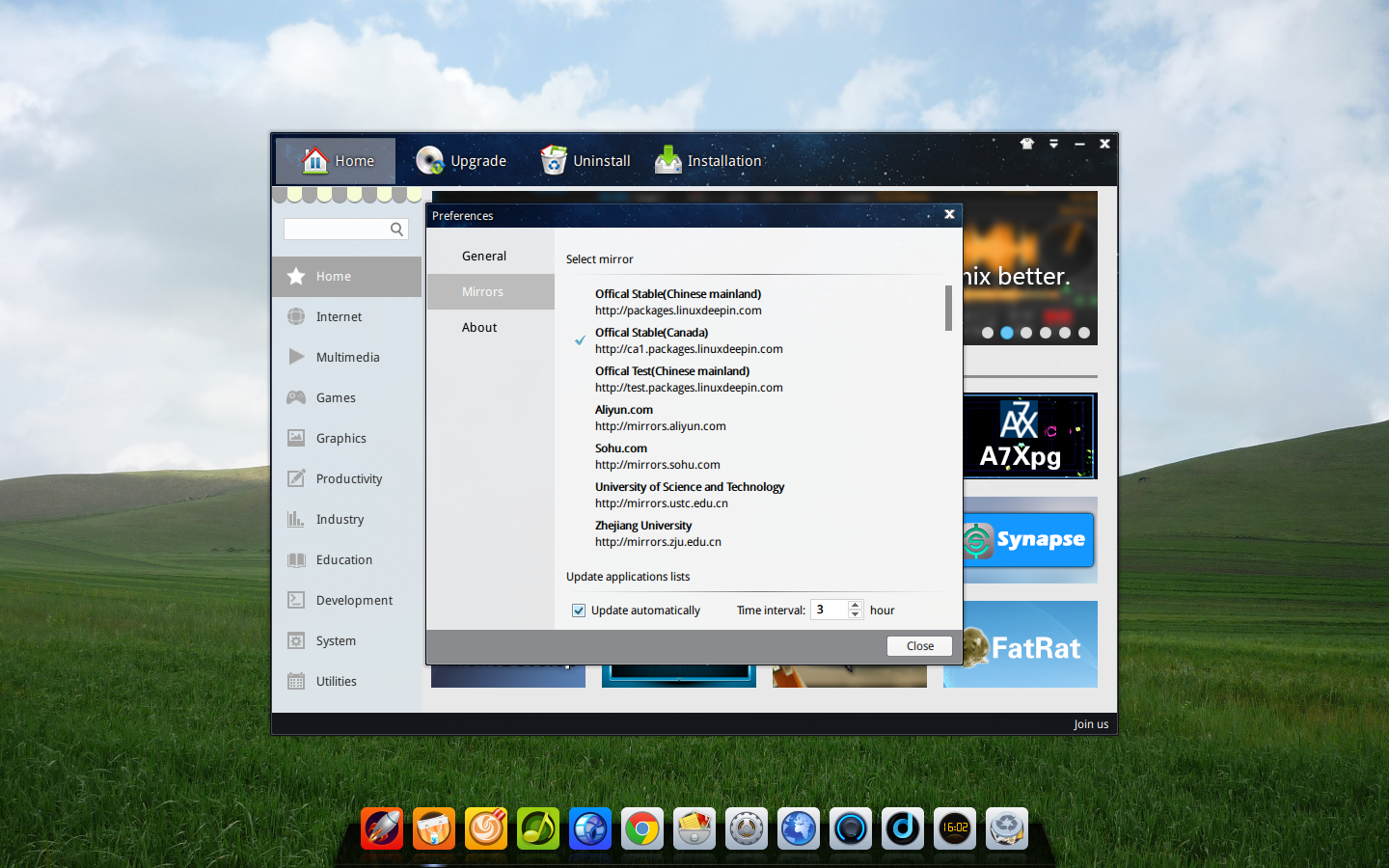 In addition,Deepin Project possesses more than 60 mirror sources in the world,you can open Deepin Software Center - Options, select the source with fastest connection speed, so that you can quickly update the system and install the software.
Community Involvement
Deepin Community Involvement makes Deepin 2014 RC more attractive.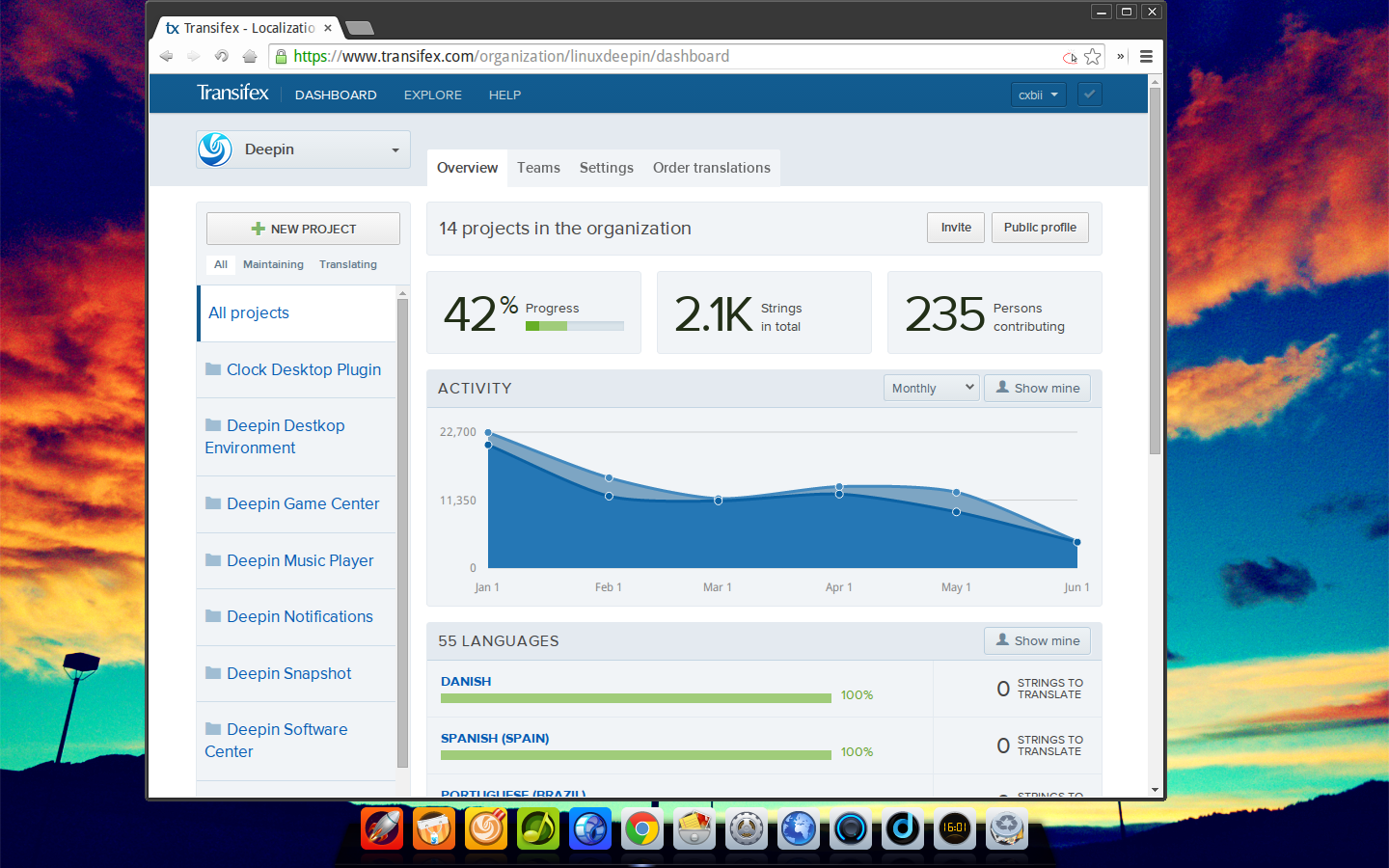 Deepin2014 RC carries winning works from Deepin 2014 Wallpaper Contest in default and absorbs software translation and patches submitted by a large number of community users at home and abroad. More stronger Deepin Community promotes the continuous development and growth of Deepin projects.
Download
Official Download
English  32-bit download: Click Here to Download
(MD5:c26e7f8fbccaceecdd3e58daa2744f6c)
English  64-bit download: Click Here to Download
(MD5:87940dd7e7be83a94e40d6915f96465b)
Simplified Chinese  32-bit download:Click Here to Download
(MD5:f7eefdae258fcc9821a964a739e379f7)
Simplified Chinese 64-bit download: Click Here to Download
(MD5:ab327026ccf30a447f56df29587071f3)
Traditional Chinese 32-bit download: Click here to download
(MD5 value​​: 7e7ee1738588c44c2365ff99a34ef894)
Traditional Chinese 64-bit download: Click here to download
(MD5 value: a0ded0ea7ed48c2ff9c2fa19917aae41a)
Other downloads
Sourceforge:Please wait
Friendly mirror site: Please wait
Installation
After downloaded Deepin 2014 RC mirror, please use Deepin Boot Maker to make the boot disk, detailed installation tutorial refers to Wikipedia.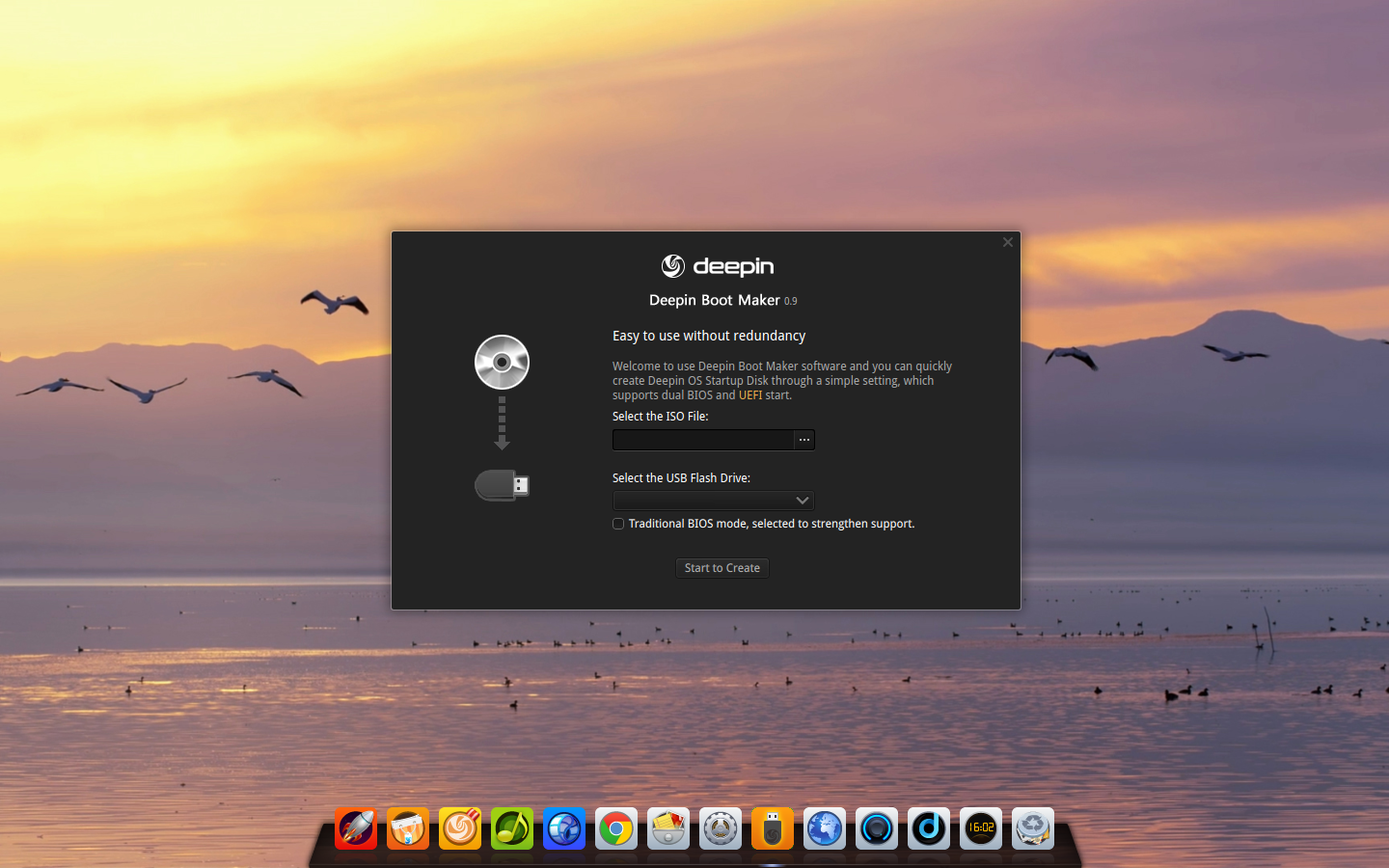 Currently, DeepinBoot Maker supports Linux, Windows and Mac platforms in the same time and is built in Deepin2014 RC mirror, which could be extracted directly from the mirror or used after a separate download.
Note: DeepinWin(Wubi) installation mode has been removed from Deepin 2014 RC.
Feedback
Deepin 2014 RC is a release candidate, but there are still some problems and shortcomings, welcome feedback of problems and suggestions to our feedback tracking system.
For functions implemented and interactive issues during use, welcome to post suggestions in Deepin official forum or interact with Twitter @ linux_deepin and Deepin official Weibo.
Since today, wewill repair the Bug from user feedback in this week every Wednesday, and pushthe update patches on Thursday , please follow our Weibo and forum dynamics.
Others
Deepin Operating System is issued for normal desktop users, welcome to freely download,distribute and use. If you need to get business service support, you couldcontact us via E-mail: bd@linuxdeepin.com.
If you have the ability and confidence to create the best open source desktop operating system with us, welcome to join us.
Meanwhile, you can also participate in our international projects and welcome tobe the project leader.
Thanks everyone for contributing to the development of Deepin.
Deepin Team.