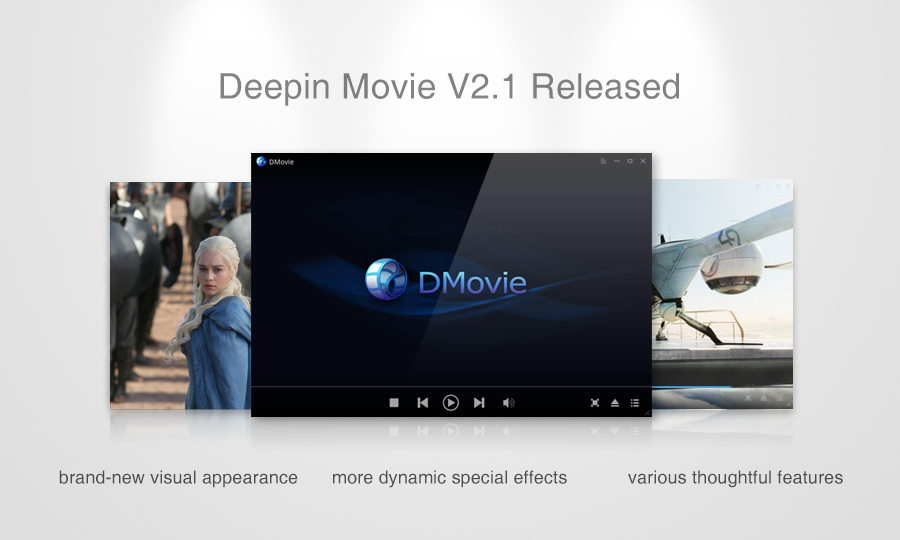 For two months of development, Deepin Team is proud to announce that: Deepin Movie 2.1 version has been released!
Deepin Movie 2.1 is an important periodical version which determines the basic design of Deepin Movie and is the last version before replacing the rear end of QtAV.
Concise and Elegant
Thanks to the latest QML technology, compared with its predecessor—Deepin Media, Deepin Movie has a brand-new appearance and more dynamic effects, with a variety of thoughtful features (such as the progress bar becoming bold intelligently, video window adapting itself, etc.), which makes it take over the mission of Deepin Media perfectly—to allow users to focus more on the happiness video brings!
Three important functions are brought in this version where meanwhile the bugs are fixed:
Shortcut keys preview
Streaming media function support
Import and export of the playlist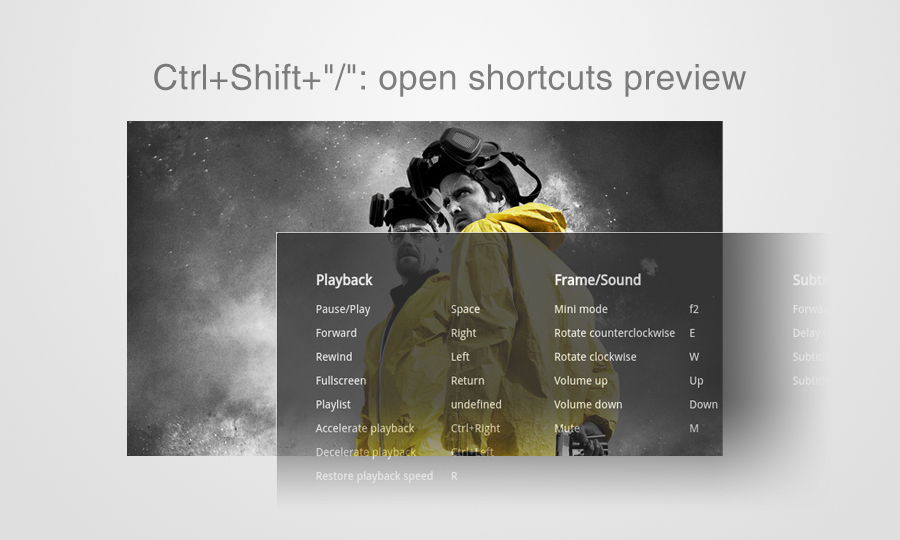 You only need to press Ctrl+Shift+/ combination keys to open the function of shortcut keys preview. From then on, you don't need to remember a lot of complex shortcut keys. And this function is convenient for keyboard-based users.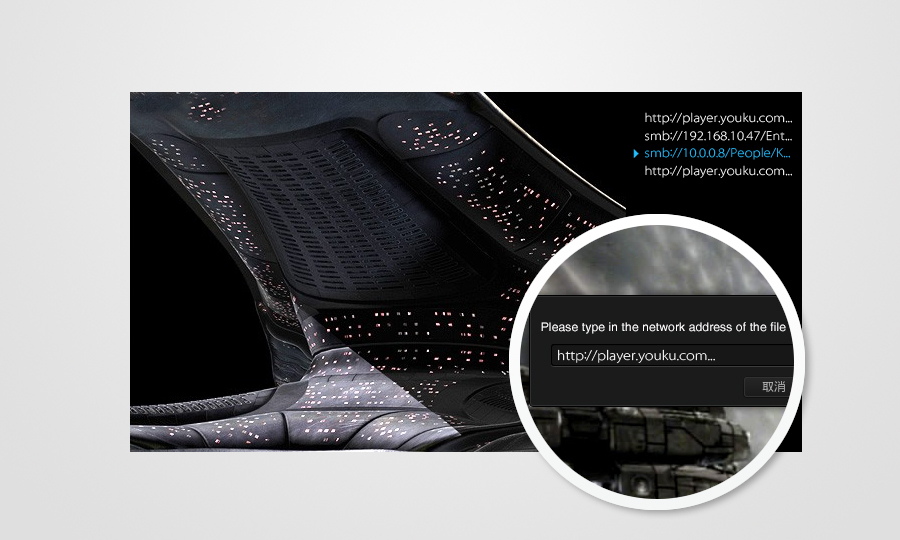 Using the functions of the streaming media and playlist, you can enjoy network videos and manage local video resources easily. In the future we will support the online play of videos more comprehensively!
Outlook
In the future, the rear end of Deepin Movie will be replaced into QtAV (which is FFmpeg currently), which will bring more powerful decoding capabilities for Deepin Movie! While reducing resource occupation, some advanced features such as subtitles, audio tracks separation, hardware acceleration, will also directly benefit from good support of QtAV rear end and become more perfect!
Others
Deepin Movie and QtAV are both open-source software and the addresses of their source codes are as follows:
Deepin Movie: https://github.com/linuxdeepin/deepin-movie
We welcome more able persons and people with lofty aspirations to join us to make more contributions to the development of Deepin projects!