deepin is an open-source desktop operating system based on Linux. As the first desktop operating system in China rooted in its community, the deepin community is thrilled to announce the official release of deepin V23 beta! Come and experience it, and contribute your thoughts and feedback. Let's work together to create a beautiful and user-friendly operating system!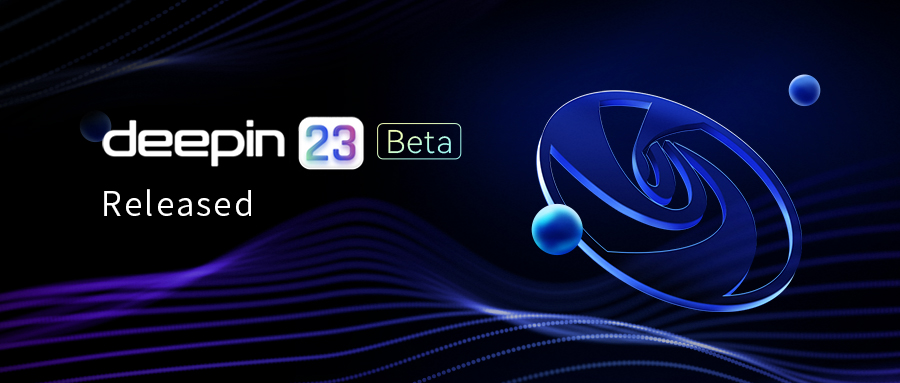 deepin operating system V23 beta is one of the phased versions of V23. It is an upgrade from the V23 Alpha version, but it is not recommended for use in your production environment. As a system that focuses on user experience, the deepin V23 beta version will introduce many new features, including DDE changes, terminal, cross-version upgrades, and application compatibility. These new features will make deepin V23 beta a more modern and efficient operating system that can better meet users' needs and expectations.
Based on the needs and opinions of other released versions and community users of V23, beta version has added many new features in terms of functional experience, and has optimized and fixed a large number of known issues, further improving the user experience and creating "deepin you want"!
The deepin V23 beta changelog is as follows:
This version is not the final stable version of some user feedback problems, we will continue to repair in subsequent versions, please wait patiently.
DDE
Upgrade Tool
20.9 users upgrade please download the system upgrade tool application from the store
Other
Wayland is a modern, lightweight, and secure display server protocol that offers a better and smoother user experience than the traditional X11 display server. Through Wayland, users can enjoy faster and more responsive graphics performance, reduced input latency, and better security features such as sandboxing applications and better isolation of user data. Wayland is also designed to support multi-touch and gestures, making it a better choice for touch screen devices. In deepin V23 beta, DDE supports Wayland experimentally, allowing users to start the desktop environment under the Wayland protocol.
So how can you enter Wayland in V23? Simply choose the X11 or Wayland mode when logging in to the user interface, and switch to Wayland mode to log in directly. If you are already logged in, click the power button, click log out, and switch to Wayland mode. The effect is as follows: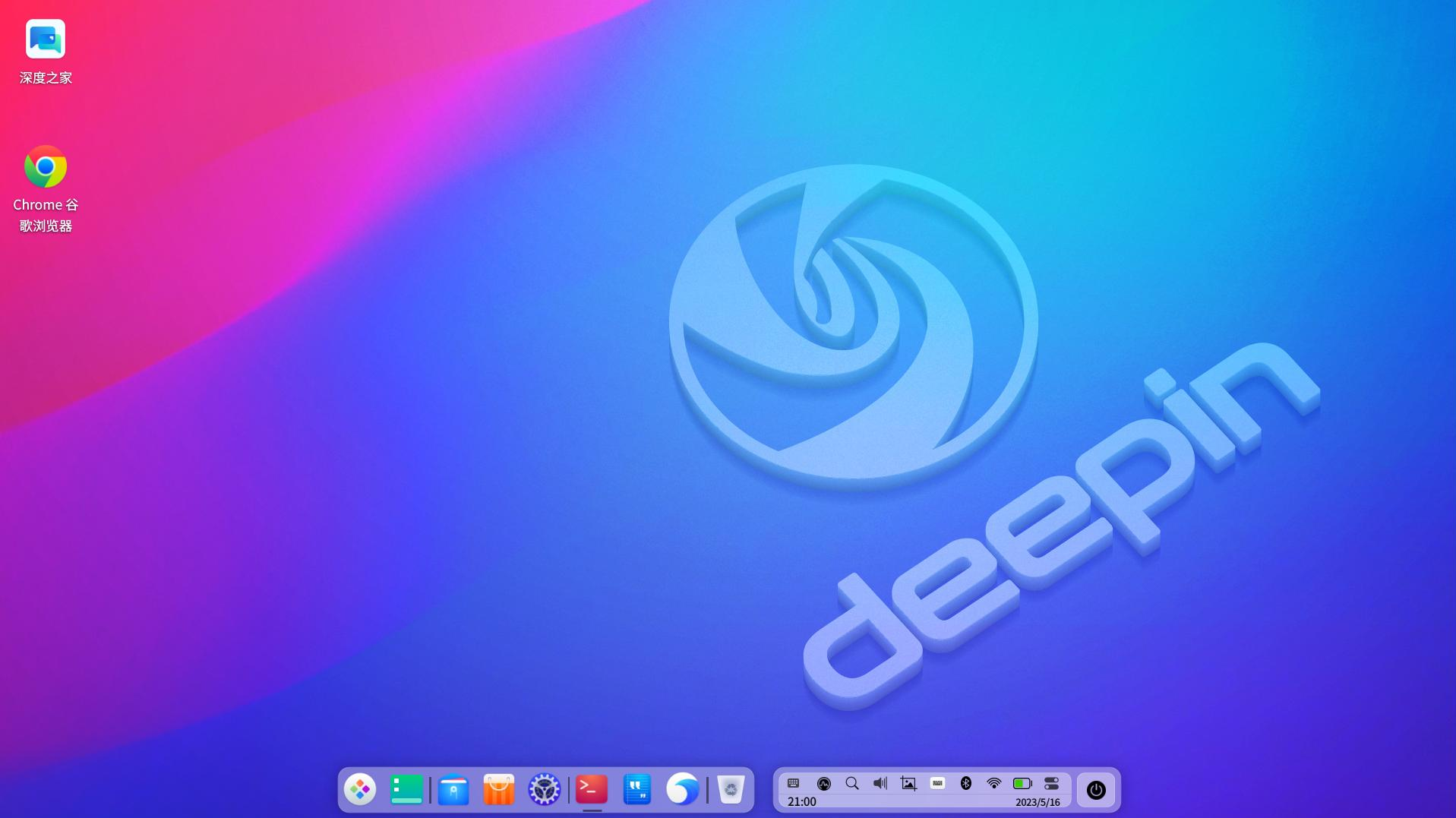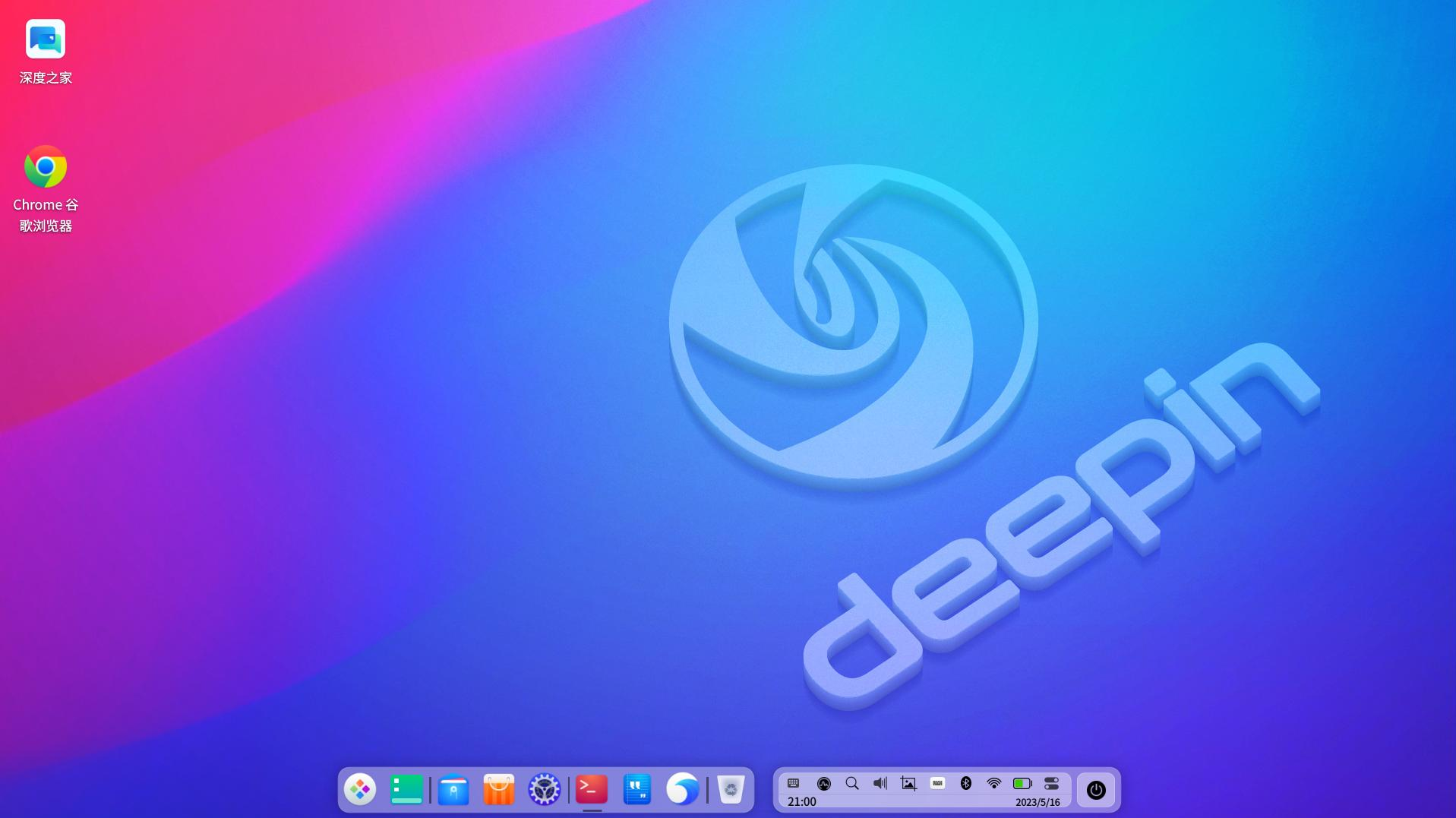 This experimental integration of Wayland in the beta version is to provide users with a more modern and efficient display server protocol, and continuously improve the overall user experience of deepin DDE.
deepin V23 beta brings many new features and improvements to the terminal. Firstly, the terminal supports "Quake Mode" animation display time setting for a better user experience. Secondly, users can enter full-screen mode directly with the shortcut key F11, greatly improving terminal efficiency. Finally, users can set the number of history rollback lines themselves for more efficient terminal operations.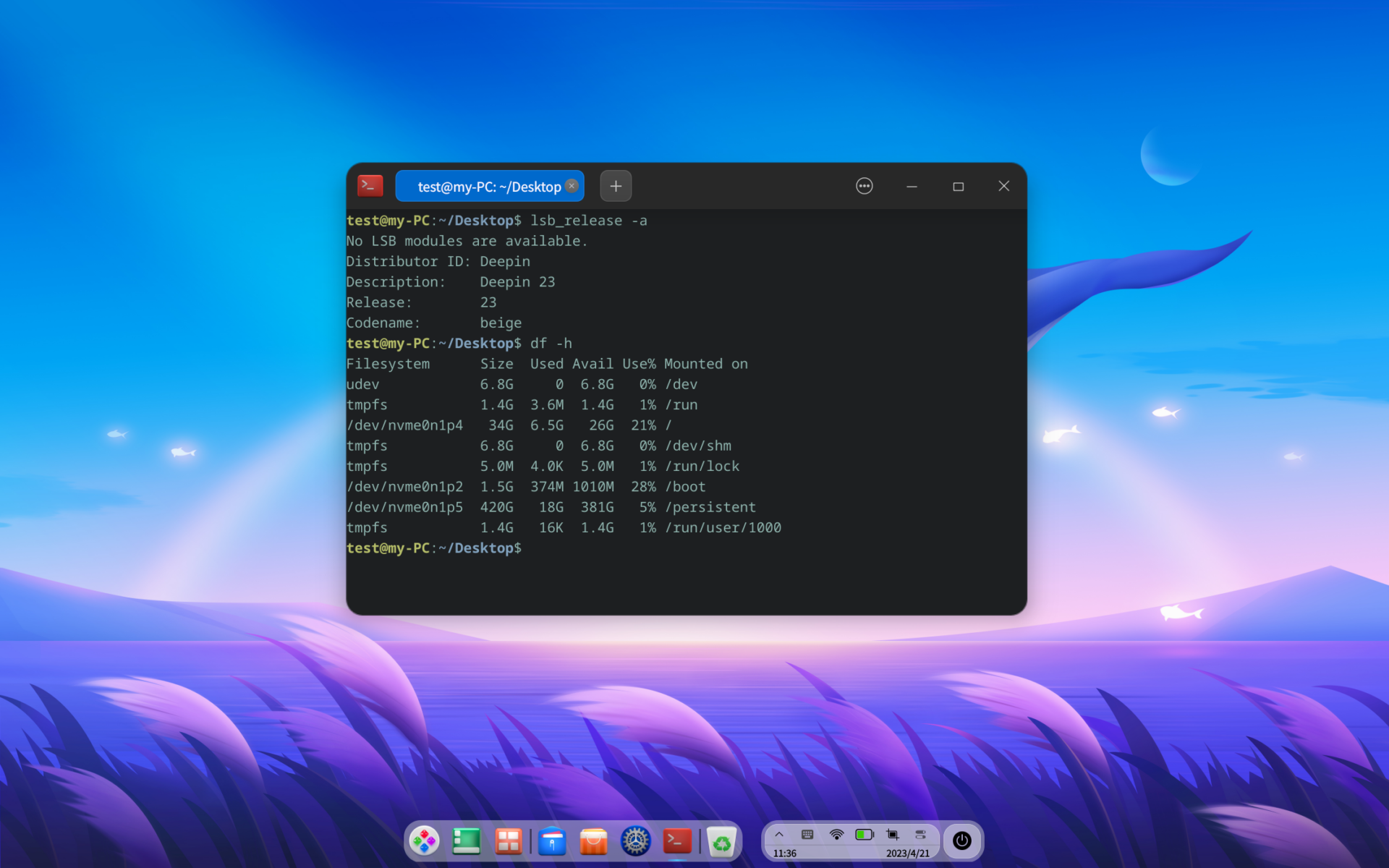 This terminal upgrade brings more practical functions and efficient and convenient terminal usage experience for deepin V23 users, making it easier for users to perform command-line operations and terminal management, improving work efficiency.
Other
the deepin V23 beta version integrates an entrance to the internal testing channel. Compared to manually entering commands to join the internal testing, integrating the internal testing channel can cover more friends who are interested in participating in the deepin internal testing. It can improve testing efficiency and quality of the version. We welcome friends to actively participate and work hard to provide a better deepin experience.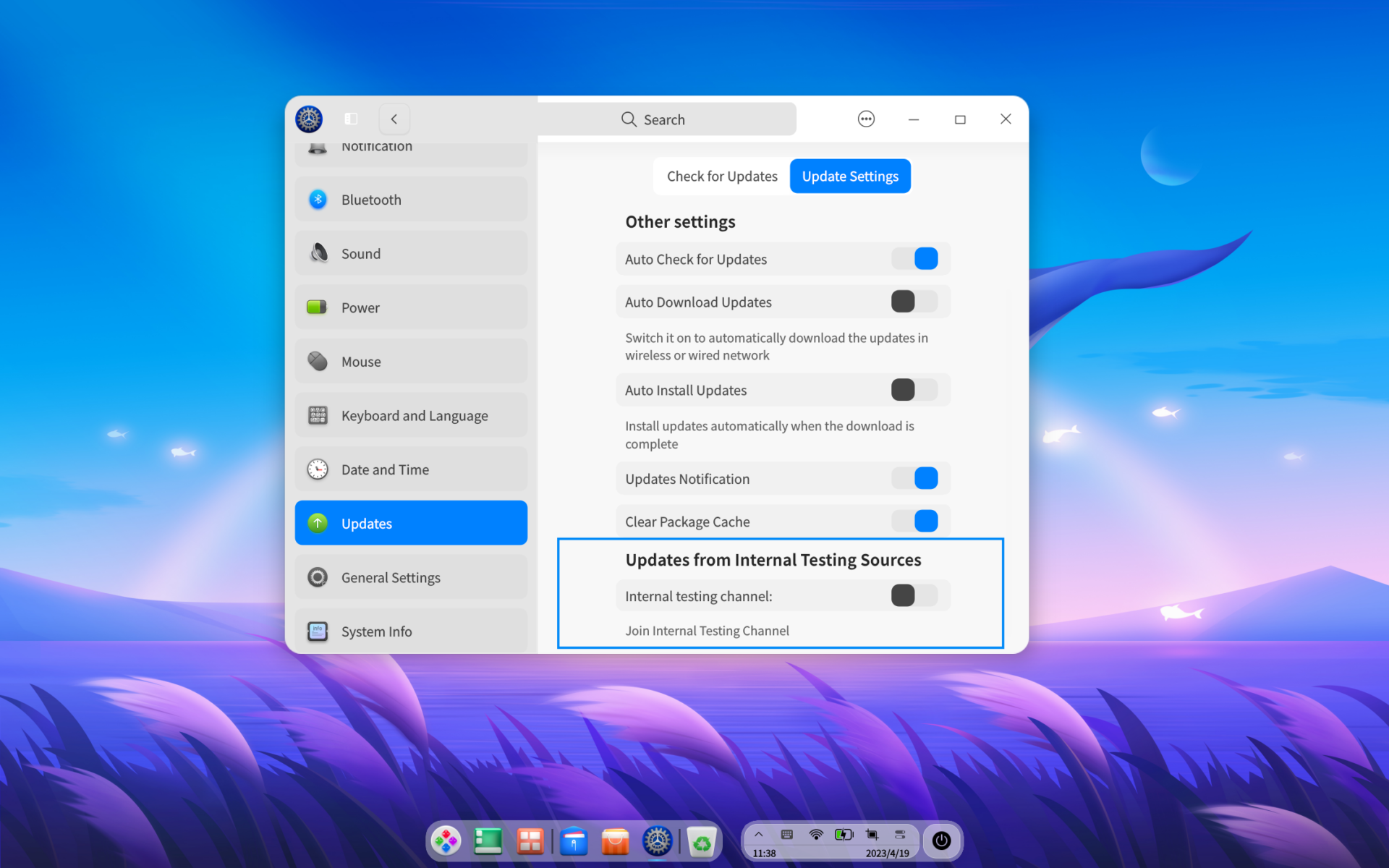 Secondly, in the system account module, we have added 2D, 3D, and animal images. You can customize and select the system default images to make your deepin experience more enjoyable. The settings are as follows: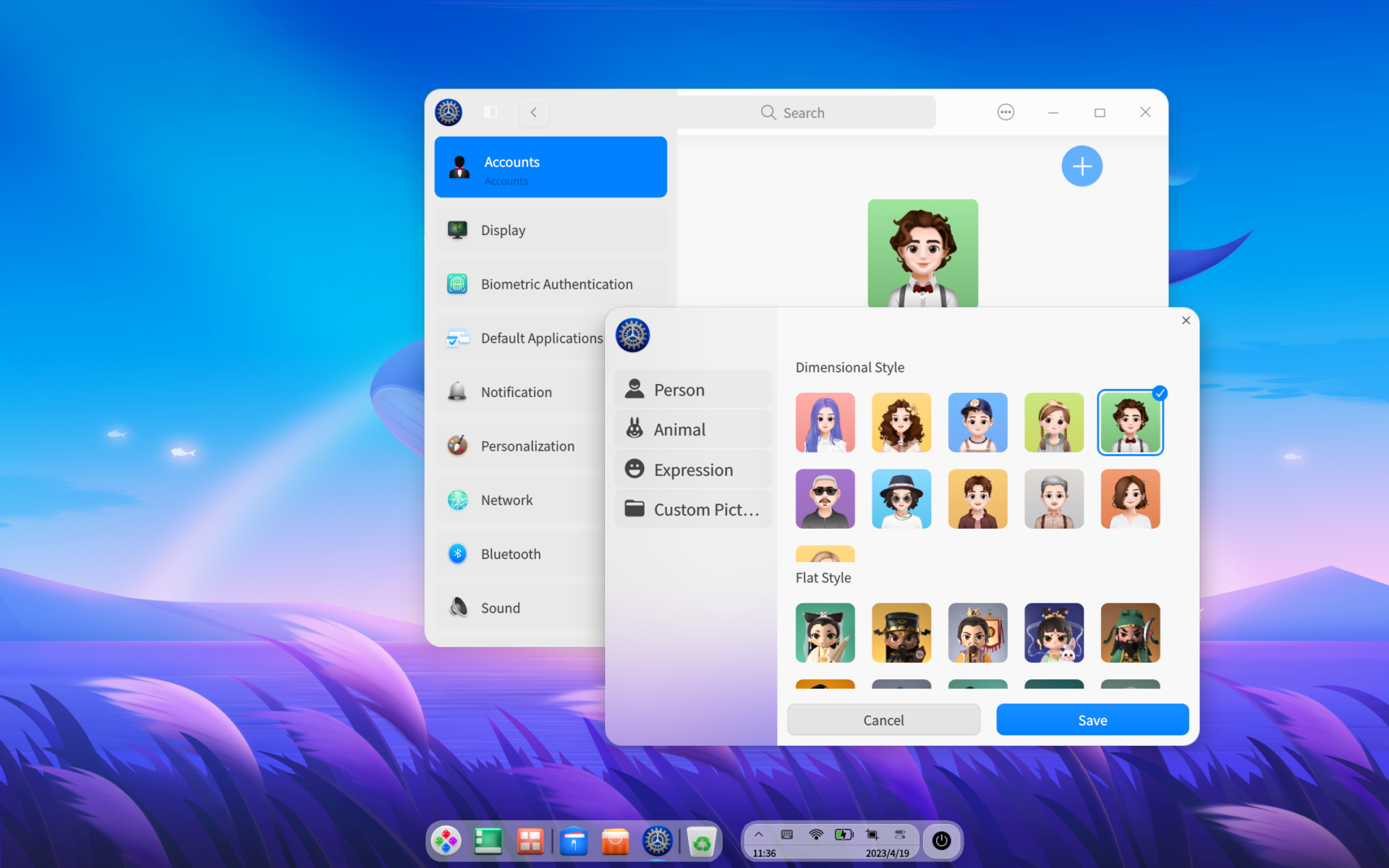 After listening to user feedback, the much-anticipated question was: how to smoothly upgrade from the V20 version to the V23 version, ensuring seamless migration of data and system configurations to the new system? To this end, the deepin community team has developed a system upgrade tool.
The deepin V23 beta version introduces a new upgrade tool, making cross-version upgrades easier and more convenient. The tool will automatically detect your system version and provide you with the latest upgrade options. You only need to follow the upgrade wizard to complete the entire upgrade process. The upgrade tool also supports backing up and restoring system settings to ensure that your personal data is not lost during the upgrade process. In addition, the tool also automatically migrates and installs the compatible applications you selected before the upgrade, ensuring that your applications remain consistent with before the upgrade.
After the deepin V23 beta version is officially released, based on the V20.8 or V20.9 version, download and install the "deepin upgrade tool" in the application store, and use the upgrade tool to complete the cross-version upgrade.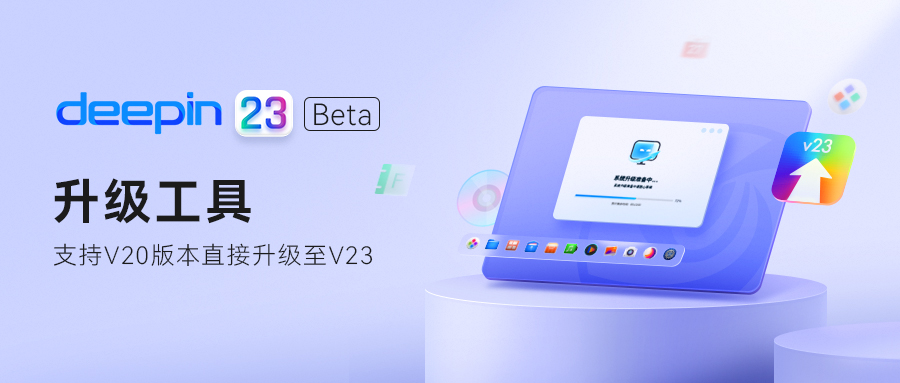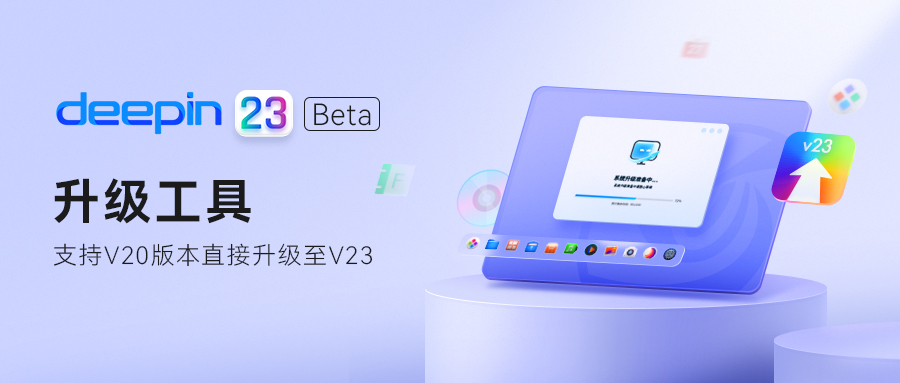 Risk tips:
1. best used in your non-production environment;
2. be sure to back up data in advance;
In summary, the new upgrade tool will make cross-version upgrades of the deepin V23 beta version easier and more convenient, while also providing better protection and support for users.
Official: https://cdimage.deepin.com/releases/23-Beta/
Torrent Download:https://www.mediafire.com/folder/ubabvk102l8lw/deepin_V23_beta
Baidu Netdisk:https://pan.baidu.com/s/1bkV5ls0nhdKjeFYlZmVBYQ?pwd=deep    Extraction Code: deep 
Google Drive:https://drive.google.com/file/d/1o--dOmjypXRk3Djffy4e0ahDiCTyFbnx/view
Please install and try this version in a non-production environment!
We would like to express our heartfelt gratitude to the following developers(Random non-sequential ranking) for their contributions to deepin V23 beta:
ang486、bluesky、Boyu Yang、chenjiahe01、Chen Zhiwei、Cloud、Donald Sebastian Leung、Han Gao、hillwoodroc、Hillwood Yang、hotime、ice、jiangqii、jiawen、juju、kewei.zhu、Kingtous、KuroB0T、liang.wang、listenerri、liwl1991、luo8979061、Maicss、misaka00251、msojocs、peili.wang、qian.song、Robert、Ronghzhe、sdpyly、Stwsyburg、SmallYi、ssk、Stallman Wang、student-ice、Thomas Uhle、wangling12、wingsummer、xmuli、yaning.qin、YinJie、York Lee、yyc12345、zhongxiang.zhan、8MiYile 、Clansty 、Han Gao  、Gui-Yue 、day0n 、shenmo、李大仙、张坤
Article from deepin community operation team and product manager: dengtongxue, 囿马, Jason.zhang
Many thanks to the above developers for their contributions to the deepin V23 beta! If you find any omission, please contact us to deal with it (support@deepin.org), please understand.
Finally, we would like to express our sincere gratitude to individuals, organizations, and enterprises who have contributed to the testing, documentation, translation, and mirror support of the deepin operating system! It is through your collaboration that the deepin operating system continues to improve and become better, thank you!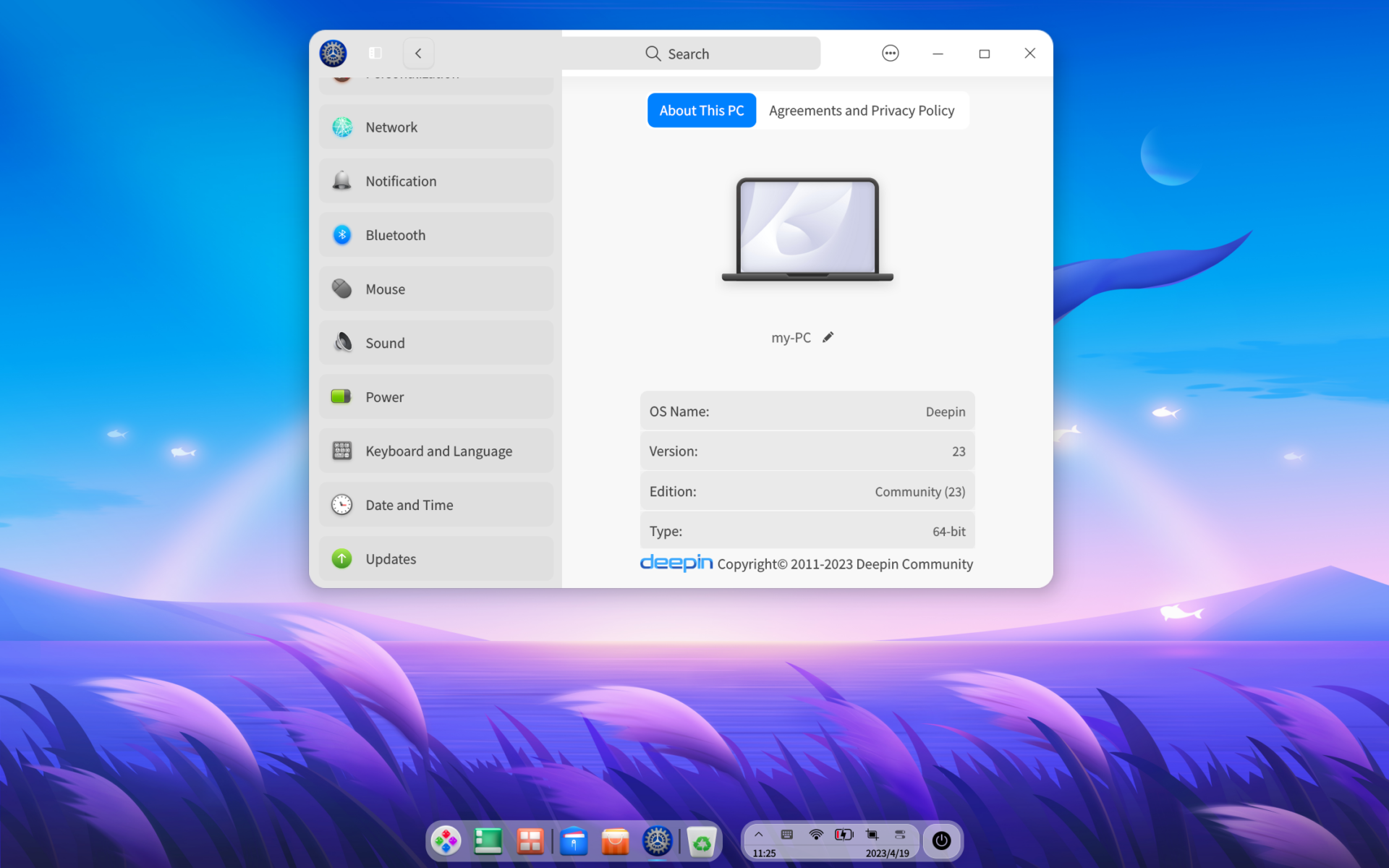 More excitement awaits in deepin 20.9!
If you have any questions or suggestions about the system, please feel free to join the discussion on the Deepin forum: https://bbs.deepin.org. Meanwhile, if you find any bugs while using the system, please don't hesitate to report them to us by opening an issue at https://github.com/linuxdeepin/developer-center/issues. Thank you for your support!