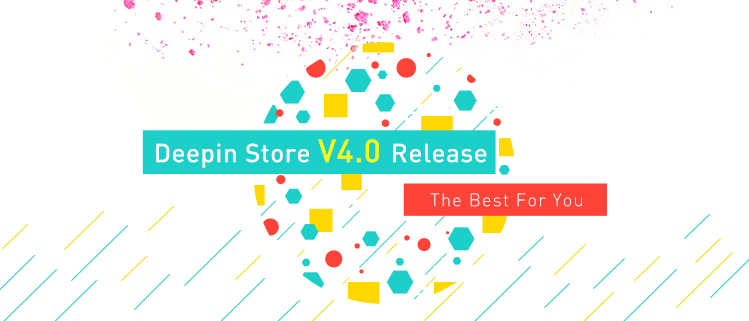 Deepin Store provides thousands of fine applications. It's just a click away to quickly get.
Here is the brand new appearance of Deepin Store V4.0. The renewed UI interface design pursues perfection from details. You will be impressed.
What are the impressive detailed changes of new Deepin Store? Follow me and enjoy!
Simple and Intuitive for Perfection
There is a more simple and exquisite appearance of Deepin Store due to minimalism and flat design style.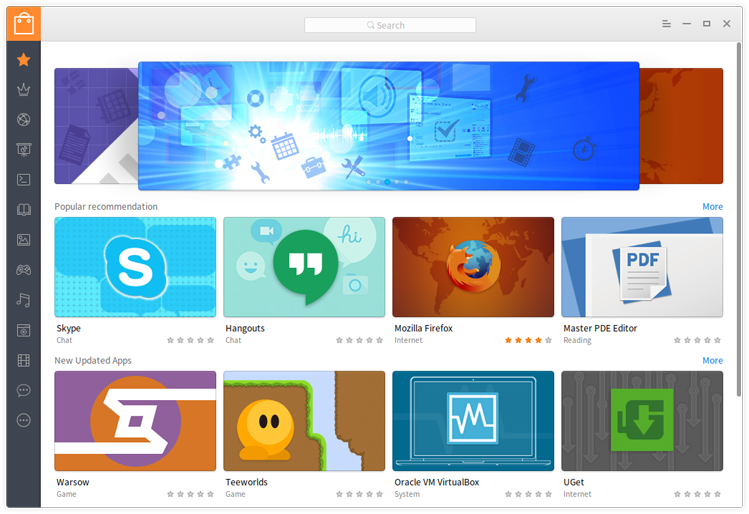 We thoroughly adjust the layout of home page, application categories and application details of Deepin Store for fresh and intuitive display.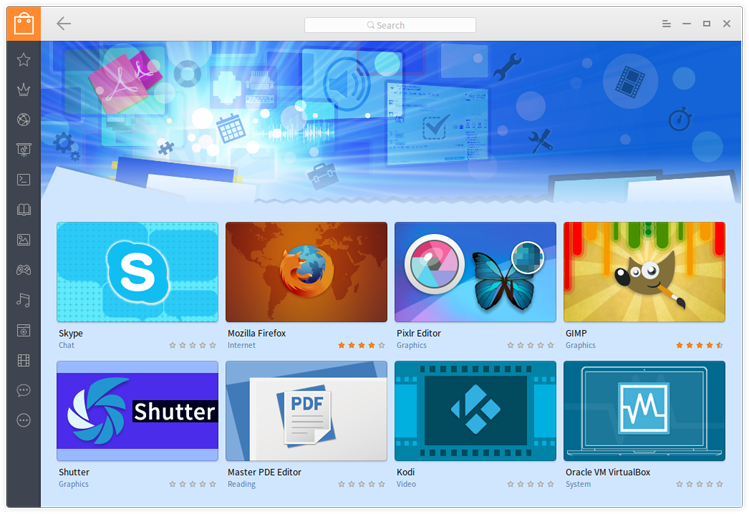 In addition, Hot topic will be newly displayed in a independent page to make a better display effect.
Selective and Fine for Quality
With a new positioning of "Fine APP Store", every application in Deepin Store has been specially checked and evaluated. We insist on only collecting high-quality applications without poor apology.
It helps you quickly locate the application by the more lucid category changed from the traditional redundant application category. The cover, icon, description and other information of applications are elaborately made by designers and document engineers with rich and elegant application screenshots, allowing you to quickly find the right application.
Meanwhile, the application column and hot topic are monthly updated to show you the newest and hottest applications.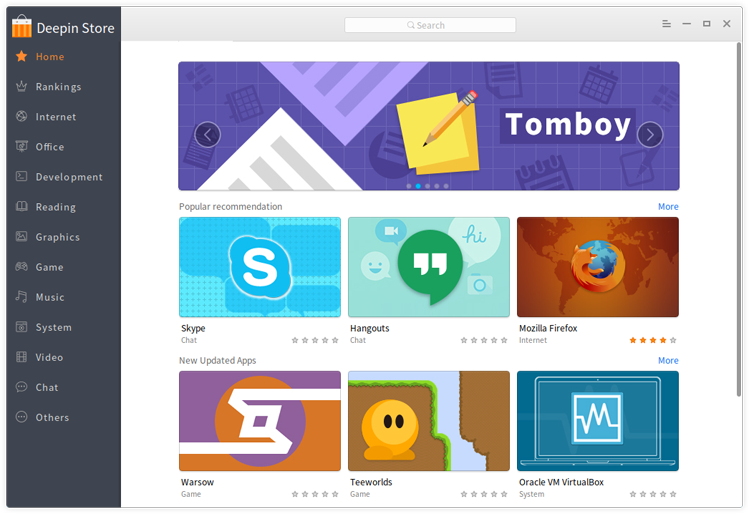 Optimized and Nuanced for Experience
More focused on providing fine application service. The uninstalling function of Deepin Store has been merged to Launcher, the application update function has been moved to Control Center and integrated with system update.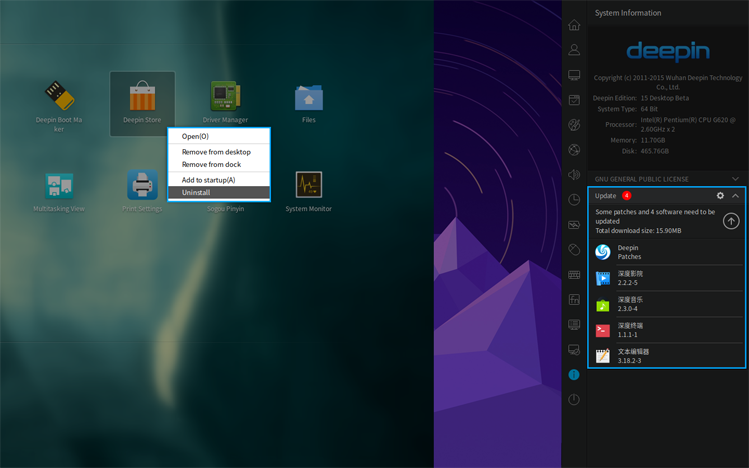 It is worth noticing that Deepin ID has been integrated in Deepin Store for sign-in. Meanwhile, the functions of user ratings and application comments are merged to ensure true and reliable information.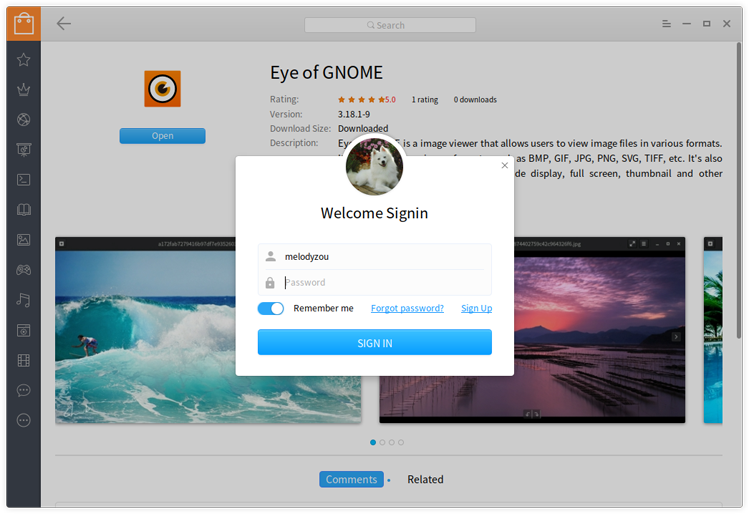 In addition, there is also a matched help manual. Just press F1 to quickly call out for your questions.
Others