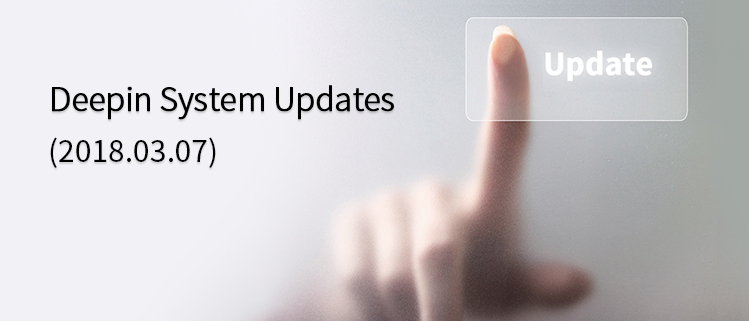 DTK updated to version 2.0.7
Improved the version number management.
improved CMake / QtModule support.
Improved theme support.
Implemented new titlebar.
Configured the dialog to support hidden groups.
Modified DTabbar control, and removed some interfaces.
Abandoned Anchors.
Pulseaudio updated to version 1:10.0-7deepin & QT updated to version5.6.1+dfsg-14deepin
Deepin internal updates, fixed Flatpak related issues.
Deepin-wine rolled back to version 2.18-5
Fixed the issue that users can not log into TIM due to the abnormal password input box.
Removed the function so that Deepin computer cannot be controlled in QQ Remote Assistance.
Deepin-package-manager updated to version 1.2.3-1
Fixed the issue that the installation of RStudio, TeamViewer and other Deb packages not in repository will uninstall DDE.