Linux Deepin is now mirrored on Aliyun Open Source Mirror Site, which is maintained by Site Reliability Engineering of Alibaba Group. Aliyun Open Source Mirror Site was recently brought online. As one of its maintainers claimed on his Weibo (a twitter-like microblogging service in China) page, "The site provides far more and sufficient bandwidth than any other public mirror in China."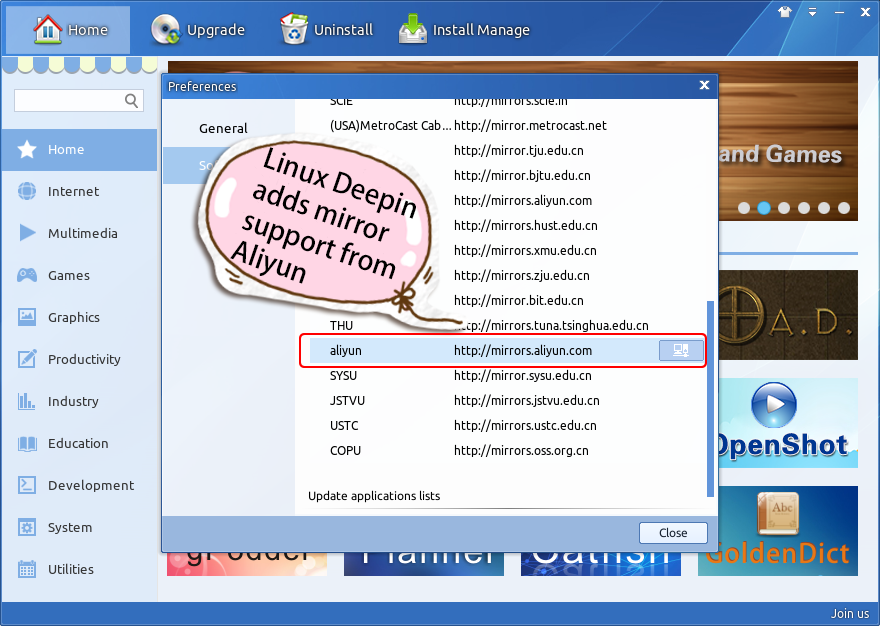 The mirrored packages are available at the following URL:
http://mirrors.aliyun.com/deepin/
We sincerely thank the support of Alibaba Group for Linux Deepin and other open source projects.
If you are also able to mirror our distro and are willing to help us, please contact us.
Linux Deepin Team