Launcher is one of the important system components of deepin system. In terms of the features, there are only seemingly simple startup programs, but it contains a lot of design concepts!
Deepin Launcher evolves from the traditional Windows "Start" menu style to today's fullscreen mode, which contains our a lot of efforts. Through our long-term exploration, we believe that an excellent launcher needs to meet the following requirements.
Fullscreen Display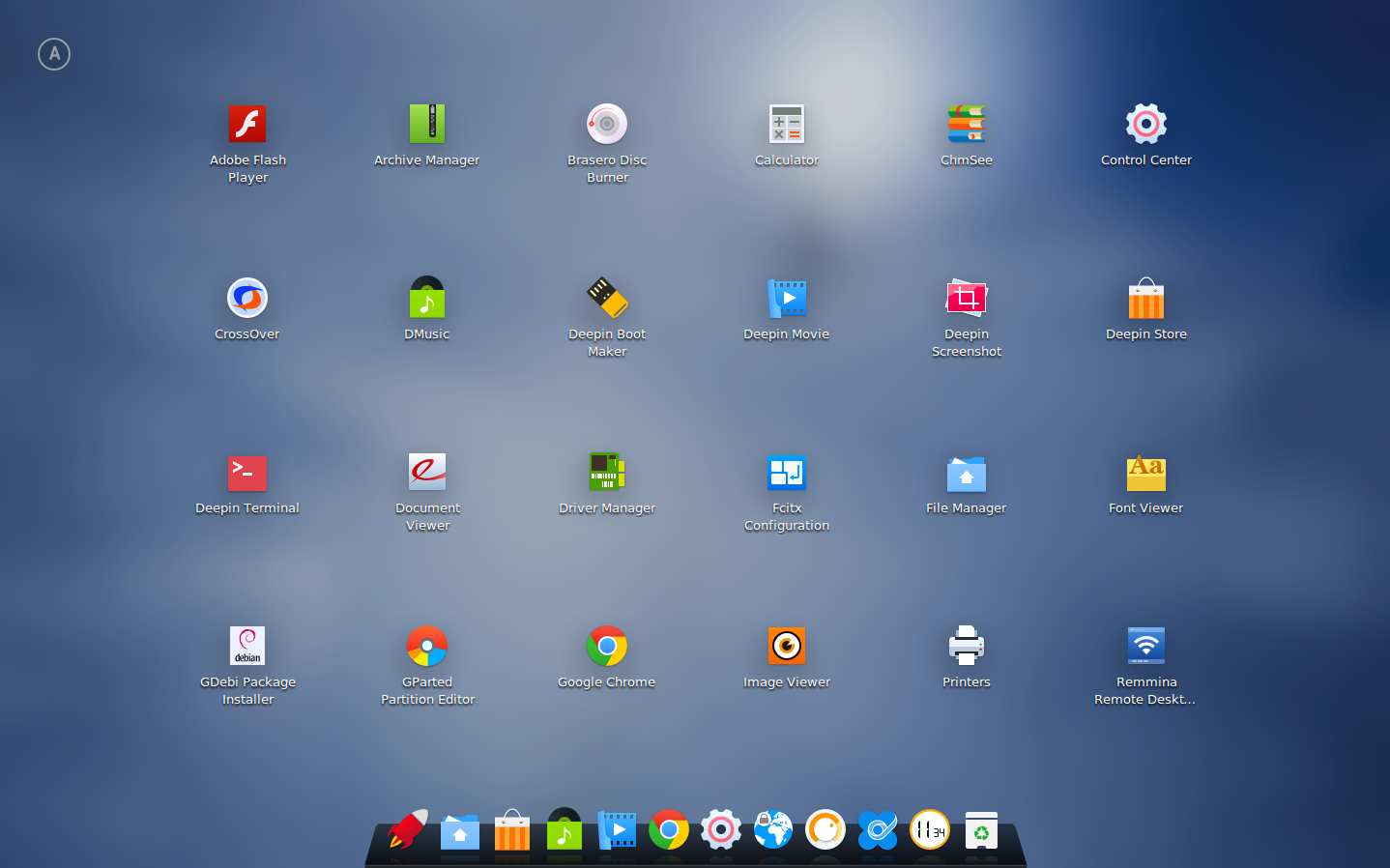 Fullscreen display is using fullscreen mode to display the icons in Launcher.
But why is fullscreen mode needed? Because the fullscreen mode enables users to locate the icons quickly at a glance, they can abandon the finding way of using the traditional Windows "Start" menu requiring users to use the mouse to click back and forth and scroll, which can effectively reduce the number of users' operations.
Icon Categorization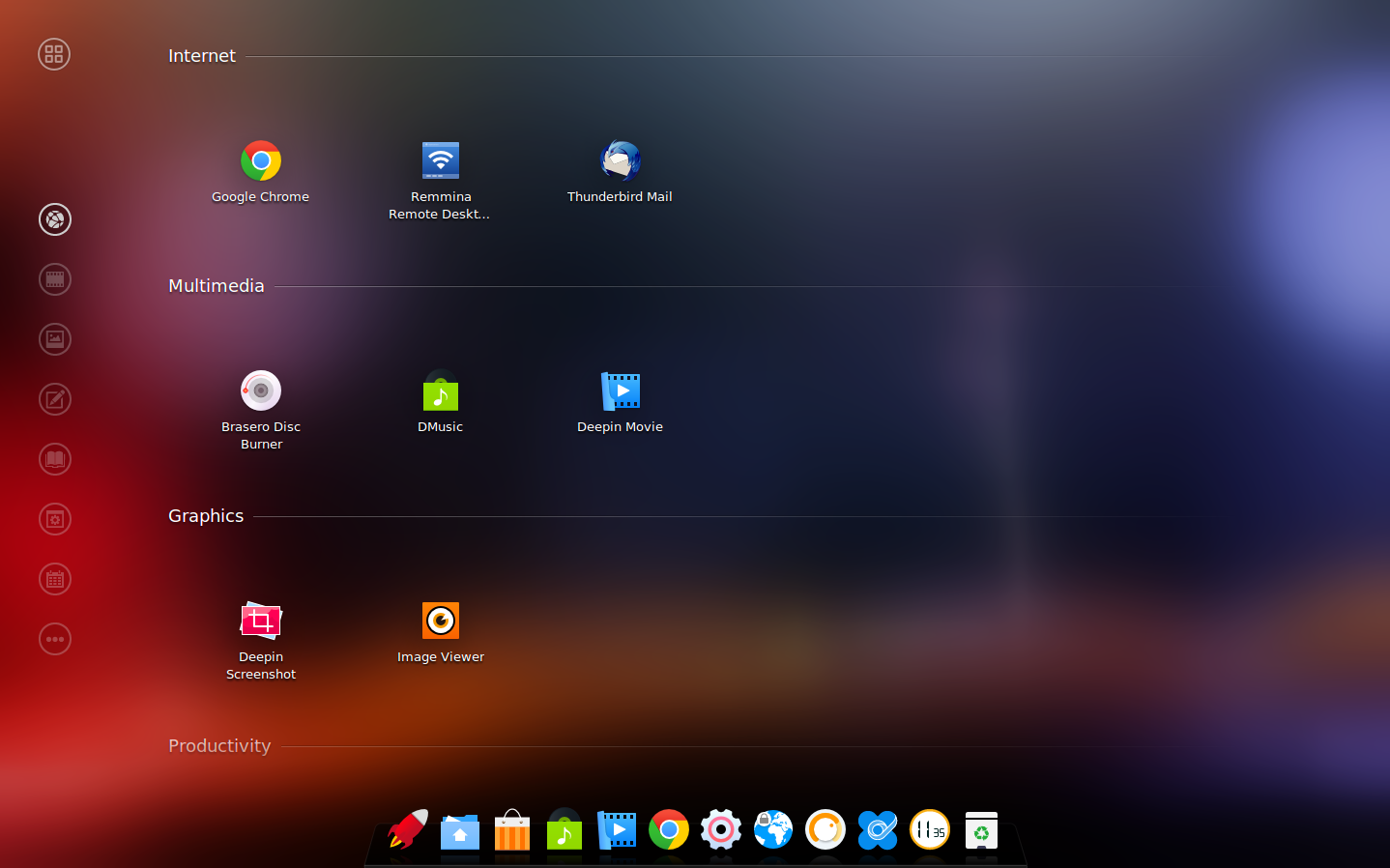 Of course, there are a lot of advantages to display icons in full screen, but you may also encounter the problem that it's difficult to locate icons since there are too many program icons.
However, we found a clever solution, that is, to categorize program icons. When Launcher categorizes program icons of the same types, users can quickly locate the approximate location of a certain icon, so as to find the program icons they need.
Supporting Search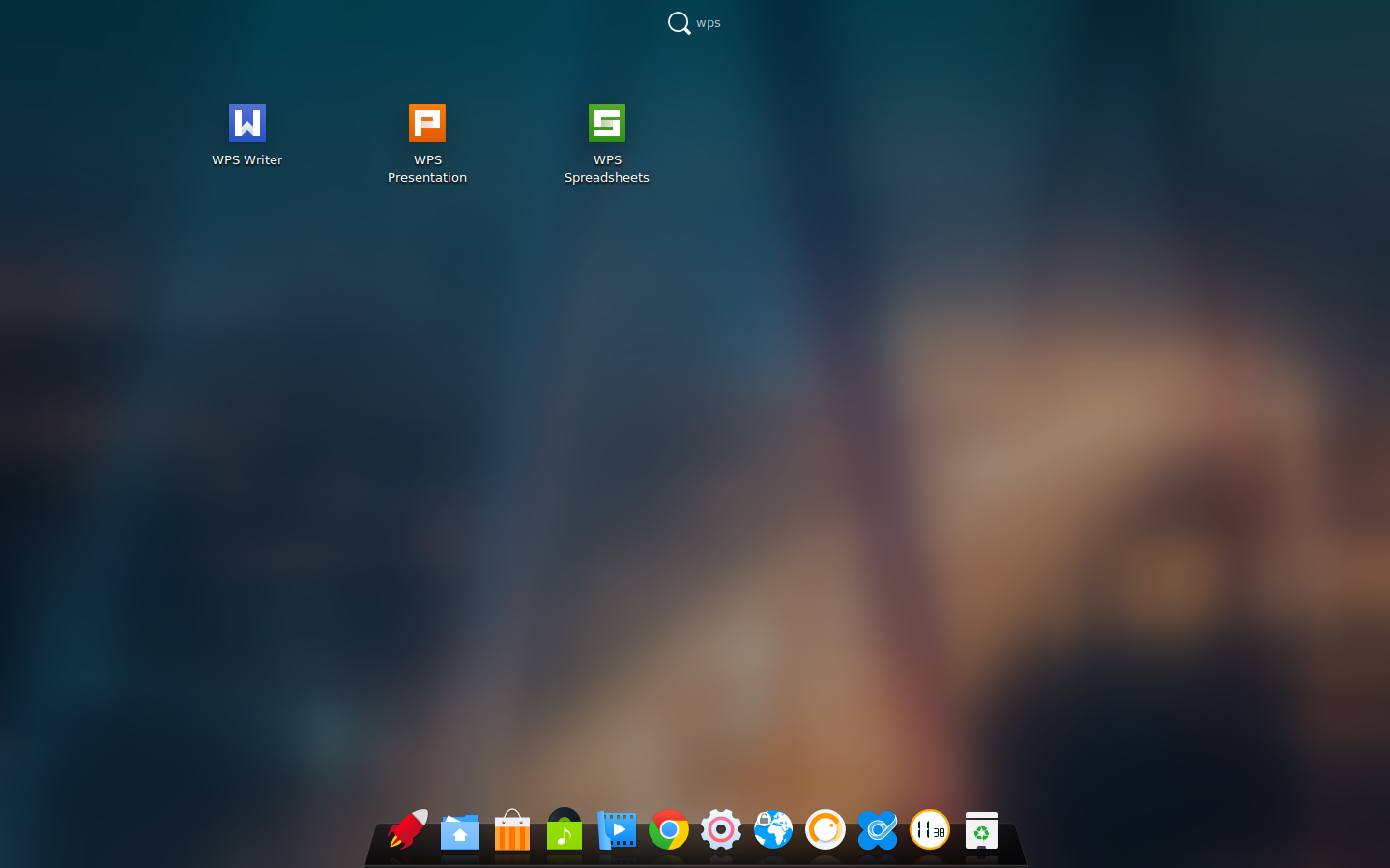 If there are so many program icons in Launcher that they cannot be displayed completely in a screen, users need to scroll the mouse to find them. This experience is not good, so it is very necessary that Launcher supports the search function!
When users use shortcut keys to open Launcher, quickly type in the keyword, press the arrow keys to position the selected icon and press "Enter", they can start the program, which is simple and practical.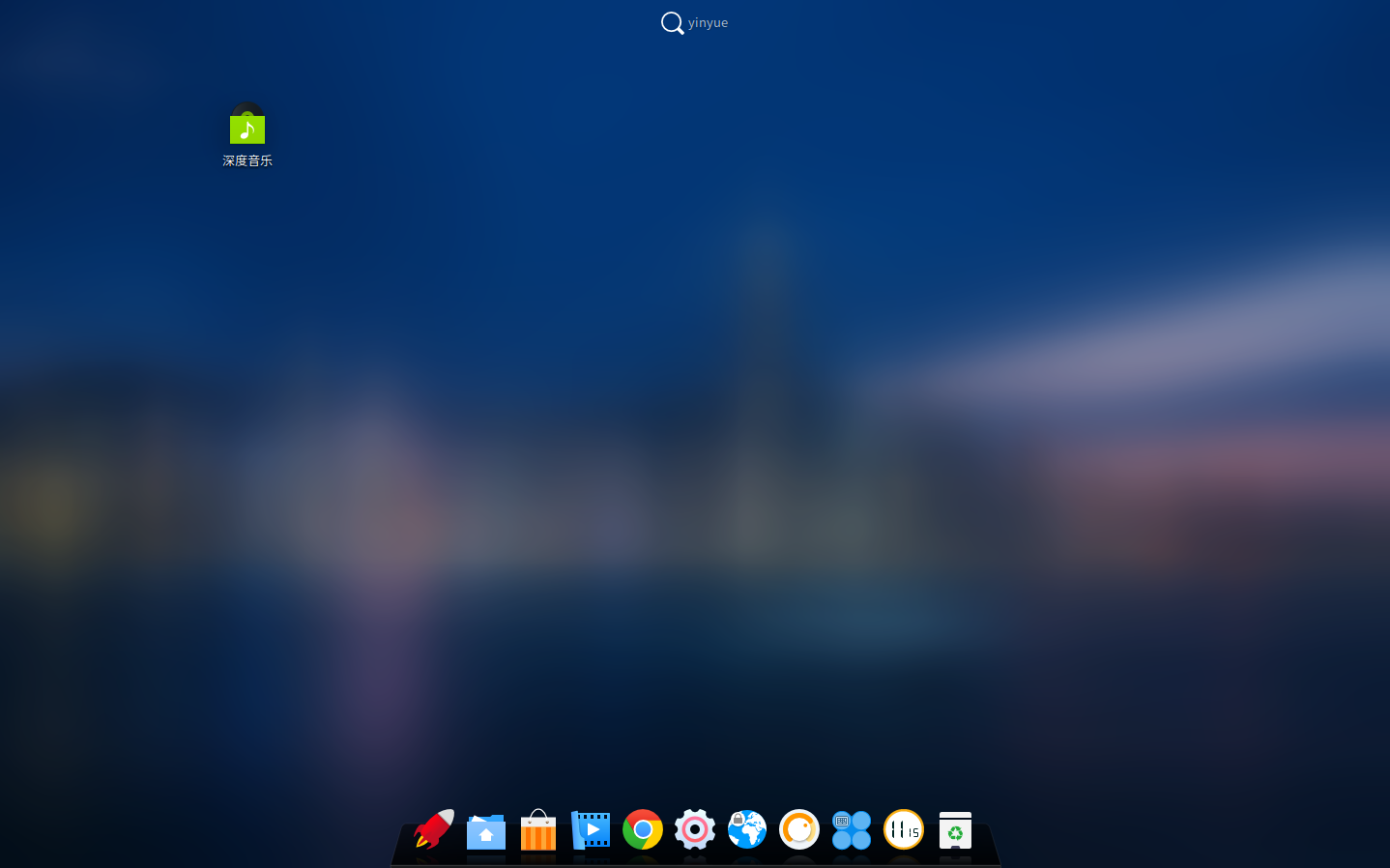 But we dug the search function deeper. Besides the traditional keyword search, we added Pinyin search. For example, Chinese users can search and find the program icons which are related to "yinyue", such as Deepin Music, just by typing in "yinyue".
Practical Extension Features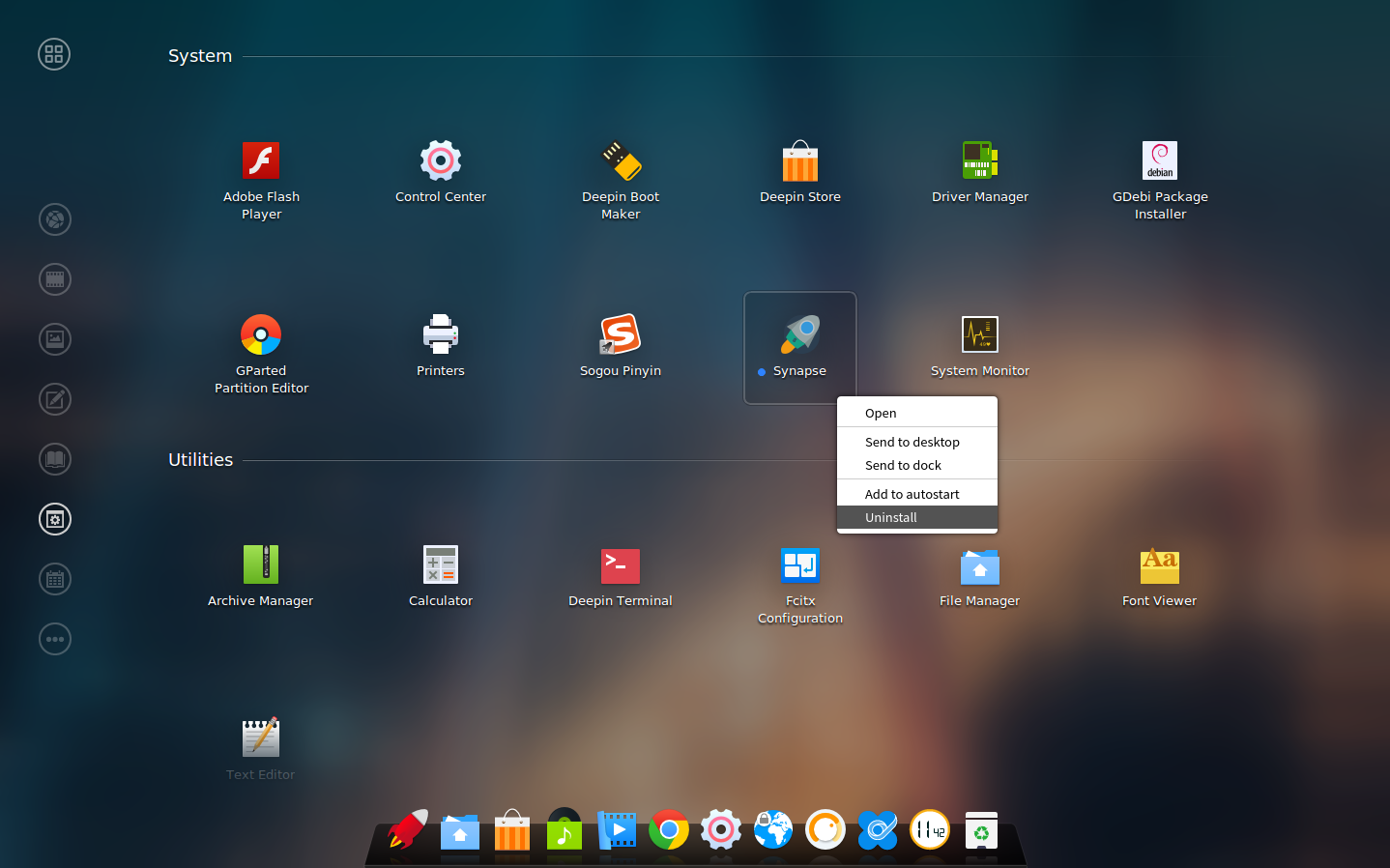 At the same time when Launcher does its own work, some practical extension features come with it, which is a great convenience to users!
For instance, Launcher supports the feature of mouse dragging. Users can easily drag the icons to Dock from Launcher with mouse dragging, which is very convenient. In addition, Launcher also has other practical features, such as a small blue dot mark coming with new program icons, uninstalling programs and adding to autostart by right clicking the according icons and selecting the related features.
The above is what we have been thinking on an excellent launcher, and Launcher of deepin 2014.3 is the perfect presentation of our above thinking!
In the future, we will not stop exploring Launcher. We will make unremitting efforts to build a more perfect launcher!