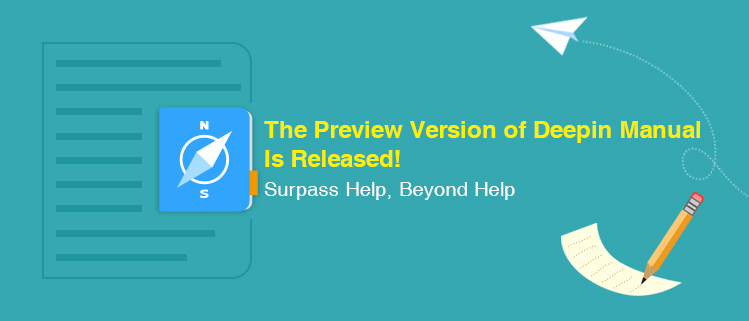 It's a medium to provide help more than a manual, and aims at sharing help to more people. Both novices and experienced users of deepin could know better of the system and software by it. So what differences and innovations has Deepin Manual made compared with conventional online help and PDF files?
Just click for help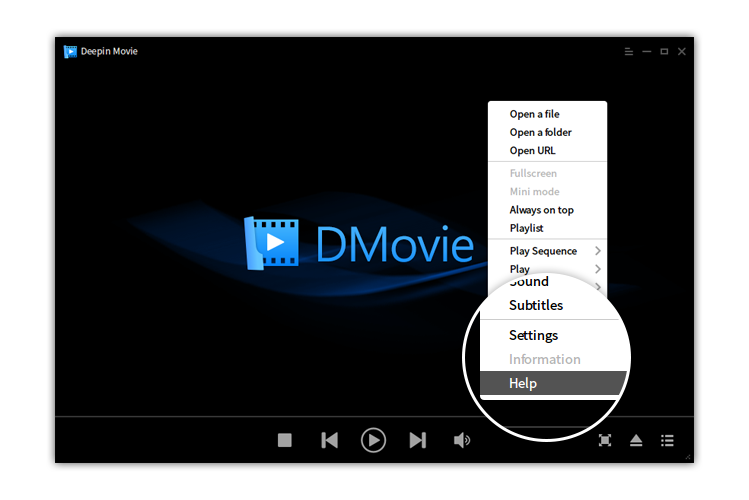 The brand new Deepin Manual has been integrated in the system. You can click on [Help] to view when there are problems in using the software. Even more, you also can press [F1] to call. It is truly on call at any time.
Brand new ultimate visual experience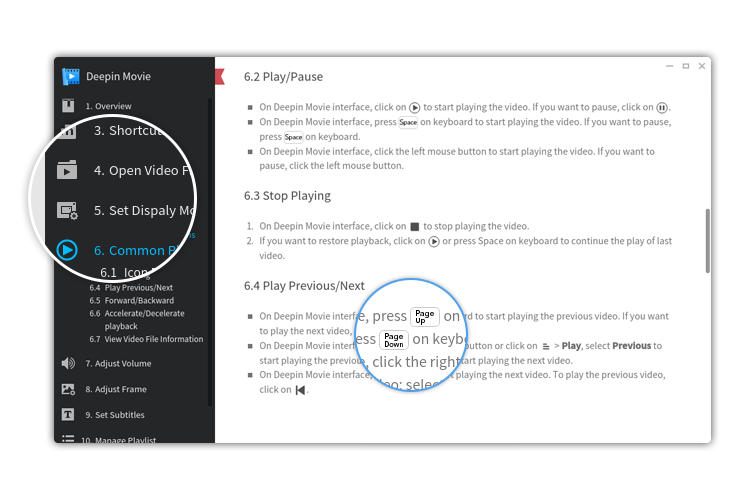 The main interface of Deepin Manual is simple yet beautiful with tiling display in chapters. Buttons, icons and pictures in the text were all newly drawn and beautified to achieve the best overall effect of the manual.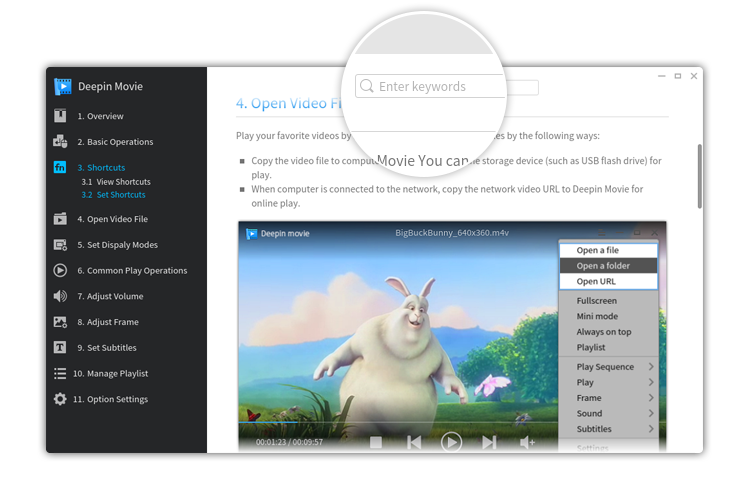 Chapters will automatically switch to navigational display when start reading the text. At this time, you can scroll the mouse wheel up and down to browse the contents. Then the title and text will locate and display synchronously.
PS: In navigational mode, the chapters can be displayed by hovering the mouse pointer over the icon.
Link for more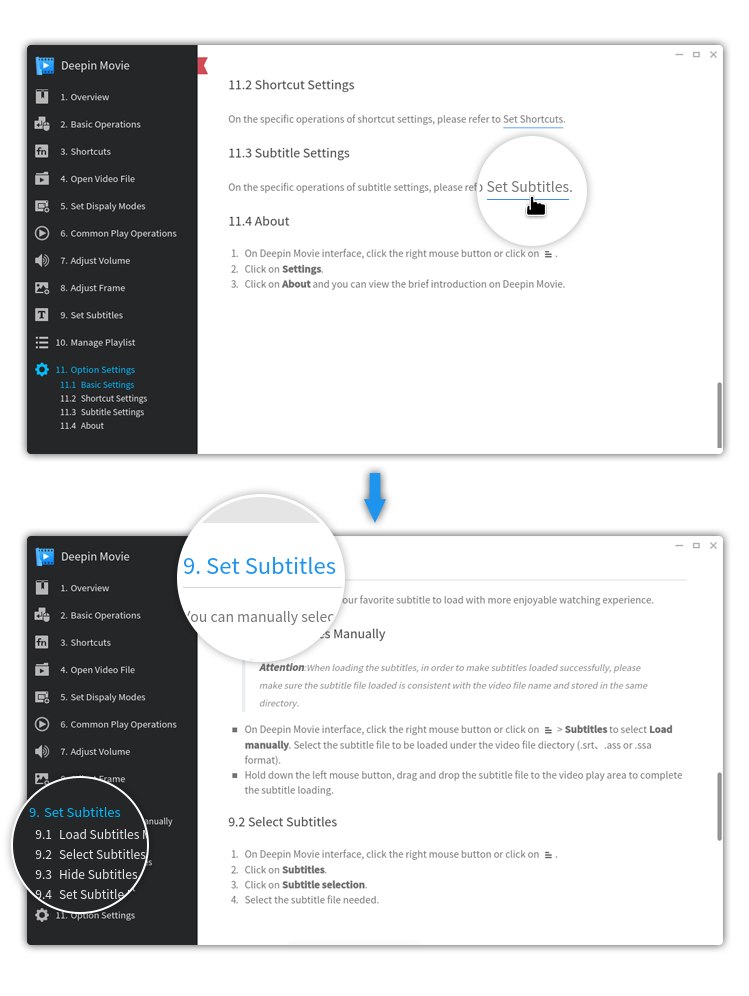 In interaction of Deepin Manual, chapters will be linked internally, and then you can click this link to jump into the corresponding one. Suspension layer design has been adopted for the manual to link other manuals. Relevant contents will be displayed by clicking lightly.
Search to get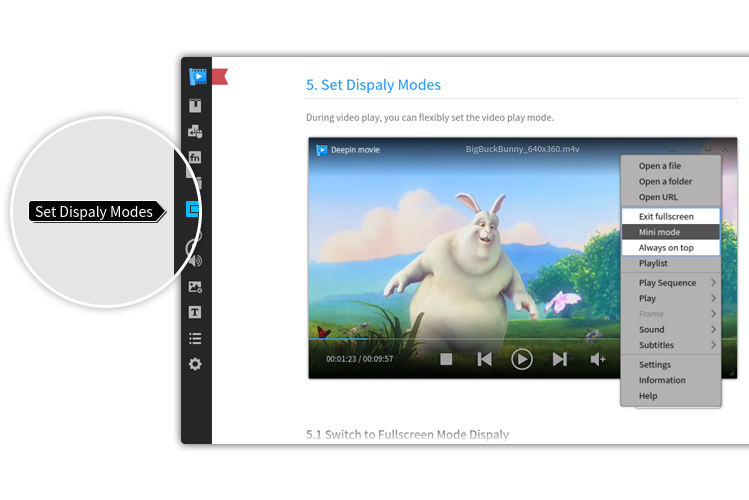 Deepin Manual has a built-in search box. You only need to click the mouse at the top-middle position of the text to call out. Deepin Manual will automatically match to display titles and contents of the keyword after input. Differ from conventional document search, contents can be precisely located by clicking the search results in Deepin Manual.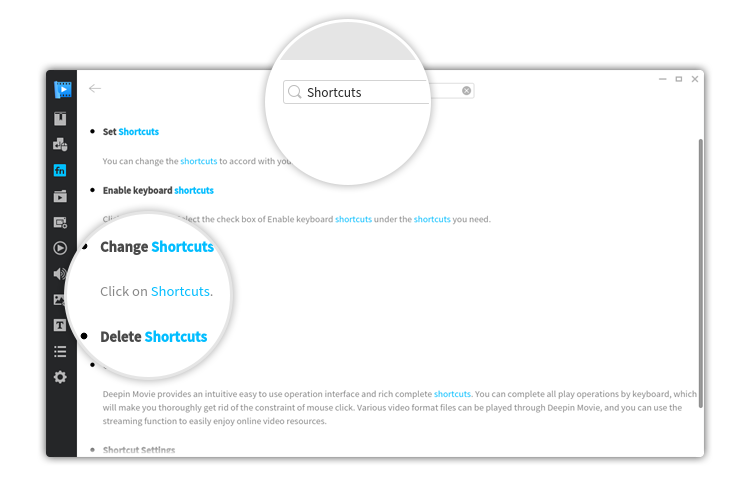 Note: The preview version of Deepin Manual has been integrated in Deepin Movie V2.2.2 and Deepin Screenshot V3.1.1. Manuals for other deepin applications are coming soon......