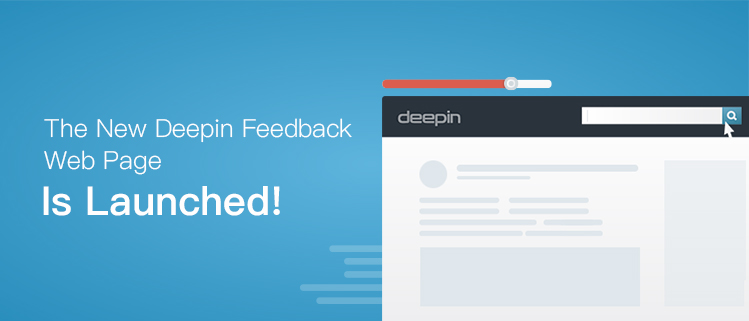 Hi all:
Today, the new user feedback paged is launched, which will be an important module in Deepin Technology community!
New Address: http://feedback.deepin.org
We fully upgraded the appearance of the new user feedback page, better presented issues to users with issue status tracking system.
The new user-feedback page mainly contains submit issues, fixing log, feedback list and my feedbacks. So users can view their own issues, track the status of issues and comment on issues timely. Issue tracking is much more clear, users never again have to worry about not getting replies.
As to I18n, currently the new page only provides English and Simplified Chinese, other languages will be supported in the future.
Currently we have completed porting and backup of all old data, some pages are still debugging, if you found any issues, welcome to click here to report to us.