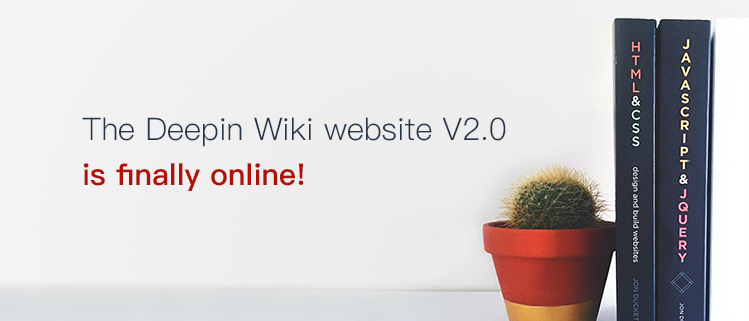 Hi everyone:
Today, the new Deepin Wiki website V2.0 is finally online!
Address: https://wiki.deepin.org
We have made new layout and design for the wiki website, and the homepage has shown more information than before. The navigation bar is more clear and easy to use; The wiki is more convenient and quickly, you can now use standard Markdown syntax to edit the wiki entry; We've also added FAQ and hot entries to recommend refined contents for you.
Here are the main changes of the wiki website:
The homepage is using new layout and design to show more contents and it makes the navigation bar more clearly;
Rearranged entry pages to get easy reading feelings;
Using standard Markdown syntax to edit entry pages and make it easier to improve the contents;
Added entry categories like Deepin Manual, experience sharing and sharing for porting, etc. to enrich the contents of the wiki;
Now we've finished the data sync and integrated part of the V1.0's resources. Anyone is welcomed to write new entry for the wiki. If anyone found any problems, you're welcome to Click Here to report.