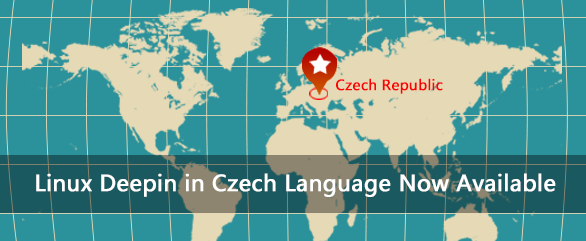 The Linux Deepin team is happy to announce that the translation into Czech, part of the Linux Deepin Localization Project, is now 100% completed. Czech users can now set their language to Czech and enjoy Linux Deepin in their own language.
An installation image for Czech users is also available for download:
http://cdimage.linuxdeepin.com/daily-live/desktop-cs/current/deepin-desktop-cs-amd64.iso
Reviewers and translators can download the image and adjust/improve their translations on Transifex. It is strongly recommended that you use Wget or other file retrieving tools that can resume downloads when they are broken or interrupted. Alternatively, you can download it from our SourceForge page.
Meanwhile, we are also planning to release the installation images for other languages.
Since the Linux Deepin Localization Project was launched on December 2013, contributors around the world have kindly offered us help. Translations are being submitted every day to Transifex. The overall translation progress has been going fairly smoothly. Translations into some languages have already completed.
The next release, Linux Deepin 2014, is planned to support 15 languages.
How to test your translations on Transifex
Translations are being merged into our repositories as the project proceeds. If you want to see how your translations will look like on different applications, you can change your system's default locale. For example, to change your system's locale into Czech, grab your favorite editor and, as root, edit the /etc/default/locale file into:
LANG="cs_CZ.UTF-8"
We sincerely thank those who have contributed to Czech translations, especially Pavel Fric, who has dedicatedly finished all of the Czech translations within a few days.
If you have any questions, feedback, or problems regarding the translation project, please tell us.
Have a lot of fun!
Linux Deepin Team