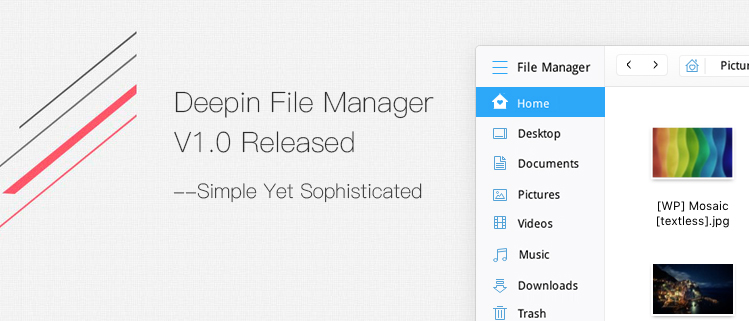 Deepin File Manager is an easy-to-use file management tool with powerful functions developed by Deepin Technology.
It follows the functions and layout of classic file manager, and simplifies user operations on that basis, adds a lot of special features. Clear navigation bar, search box with intelligent identification, diverse view and sorting help you to manage with with high proficiency. Classics and transcendence bring you a better experience.
Perfectly Present Simplicity & Refreshment
Deepin File Manager shows a concise delicate appearance by the minimalist and flat design style. The sidebar is displayed obviously and easily. You can freely switch file view.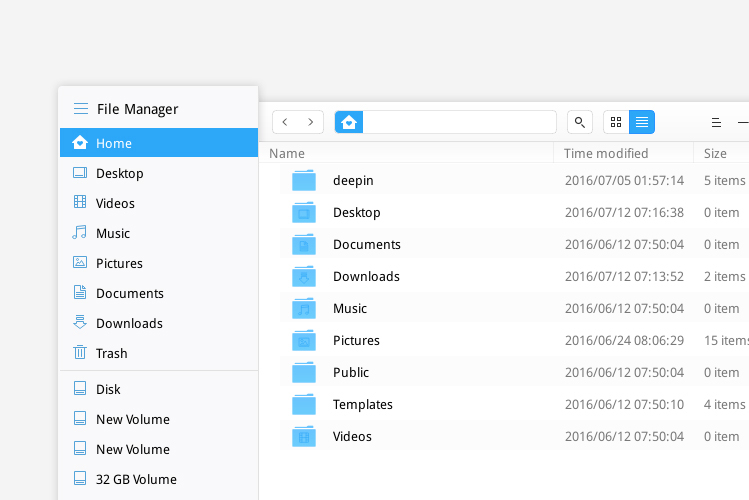 Easy Match With Smart Search
The navigation bar and search bar is combined in Deepin File Manager, the breadcrumb navigation mode is used by default to quickly switch between directories. Click on the navigation bar or search button to enter the search mode and input keywords to match the search.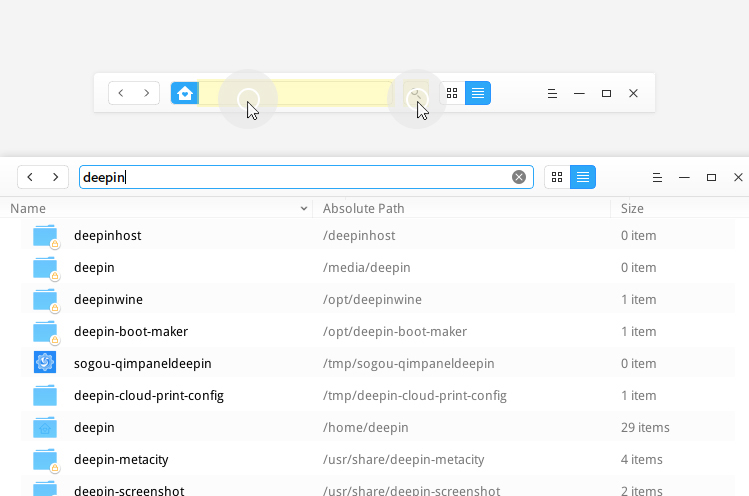 Ingenuity Merged in All Details
Go over the details and perceive every demand of users, only to bring efficient and fast operation experience for them.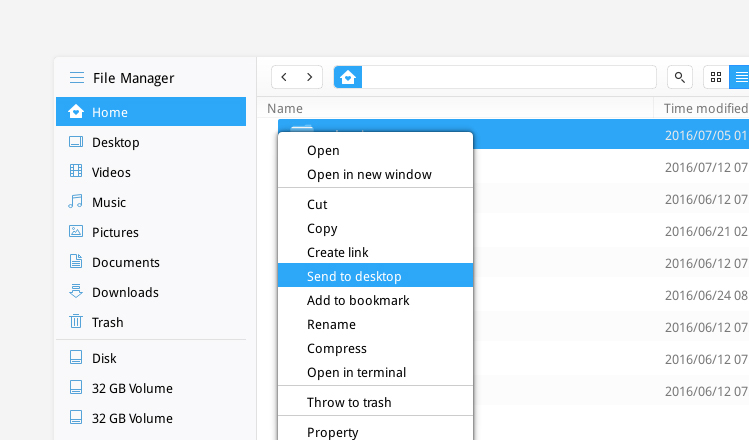 Optimized Details & Improved Experience
Copying dialog is centered, array and display mode are more intuitive. Disk management is simple and easy to use, network neighborhood shows at a glance.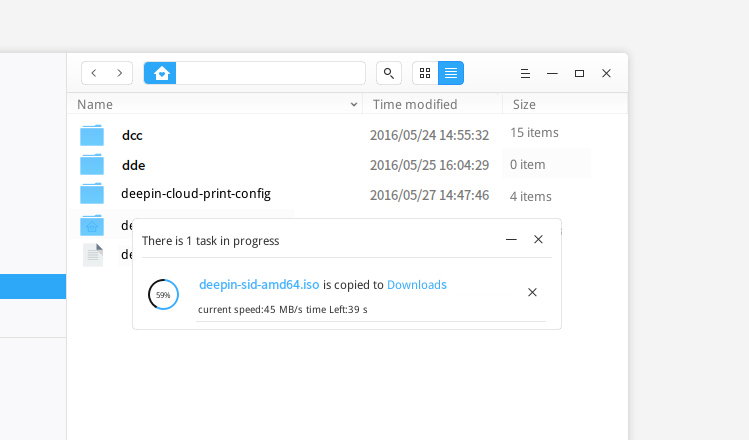 PS: deepin user can update & upgrade through Deepin Store or Control Center. more practical and thoughtful functions of file manager are on the way, stay tuned!