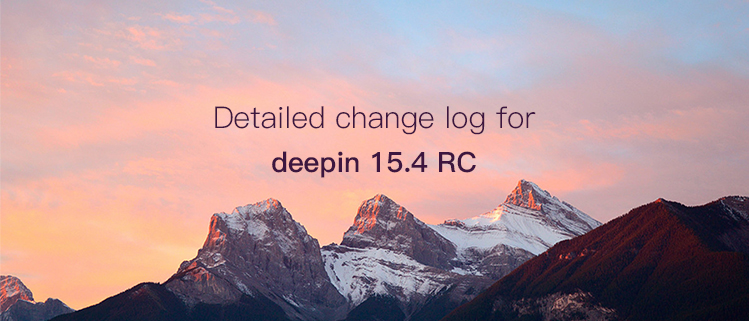 deepin is a Linux distribution devoted to providing beautiful, easy to use, safe and reliable system for global users.
After public test of deepin 15.4 Beta, we have received a lot of suggestions and feedback, we adopted part of them and fixed a lot of problems.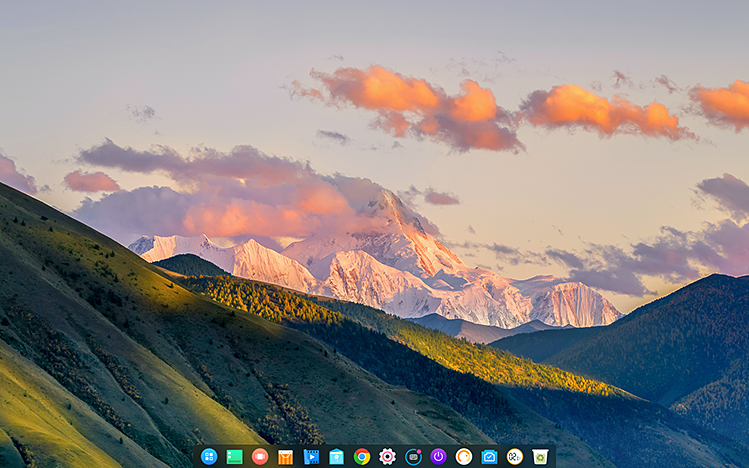 Here are update details of deepin 15.4 RC:
Desktop
Preinstalled brand new desktop wallpapers;
Optimized keyboard layout function and it can be switched by shortcut keys;
Optimized interaction experience of desktop hot corner;
Optimized details of system UI;
Fixed blurred screen issues for the Intel integrated graphics card users;
Fixed issues that the wallpaper thumbnails probably not match the actual set wallpaper;
Control Center
Added custom weather location;
Added controls for playing music;
Added other plugins functions;
Added custom settings for multi-screens;
Added switch for remembering the status of NumLock;
Optimized quick bar styles at homepage of control center;
Fixed issues that control center lost the record;
Fixed issues that sometimes control center will not record notifications;
Fixed issues that cannot modify the custom shortcut keys;
Fixed issues that could cause crash potentially;
Launcher
Optimized UI and interaction;
Optimized for showing App icons, and fixed issues that icons are blurred;
Optimized fonts to adjust automatically by system fonts;
Optimized styles on selection;
Dock
Optimized for showing App icons, and fixed issues that icons are blurred;
Fixed issues that you may not find the icons;
Fixed issues that adjusting volume could cause crash;
Fixed issues that set position could change the position and size of the normal windows;
Window Manager
Added showing different wallpapers for 4 default workspaces;
Added setting random wallpapers for newly added workspaces;
Optimized interaction and UI details of window manager;
Optimized crash problems while opening the multitask view;
Other
Preinstalled Foxit Reader;
Fixed security vulnerabilities of the kernel;
Fixed the issue that Steam cannot update;
Fixed the issue that netcard like bcm4322 cannot work;
Fixed part of the problems that reported during Beta test;
Newly added (Wubi) installation mode;

Note: Fast startup in Windows 7 or editions later after that should be disabled before installing.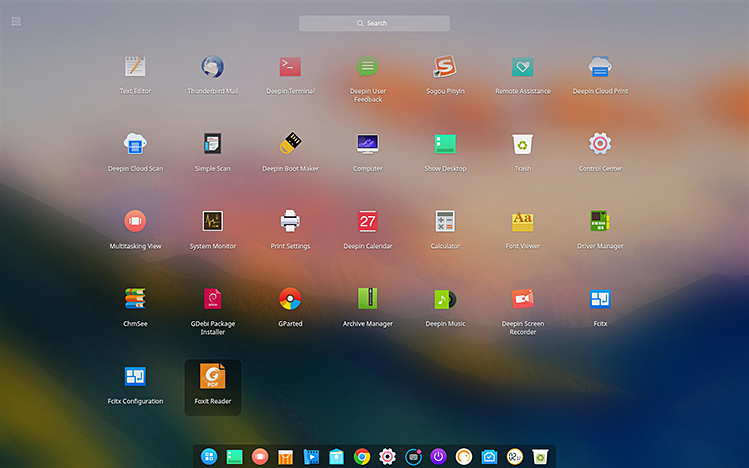 Get and Experience
You can experience the unlimited charming brought by deepin in just a cup of tea time.
Please download ISO image of deepin, view video tutorial and install deepin by Deepin Boot Maker to install it to your computer conveniently.
Official Download Point:
64bit: Click Here to Download (MD5 checksum)
Other Download Point (Syncing):
Baidu Cloud Disk, Google Drive, MEGA, SourceForge